Editor in Chef: Audrey
audrey@thatrecipe.com
As teenagers, my parents were usually too tired from work and carting us around to our various activities to cook dinner on weeknights; so my brother and I began cooking dinner ourselves.  Sometimes it was just "blue box" Mac and Cheese with hot dogs in it, but it was a start.
My school and swim club friends were an eclectic mix including Tawainese, Filipino, Japanese, Chinese, Indian, Thai, German, French, Irish, Mexican, etc. etc. etc. I loved eating at their homes as well as at some awesome gourmet potlucks with homemade goodies we used to have.
Now, the biggest influence on my cooking is my son.  Anyone that has cooked for a young child knows this means experiment, experiment, experiment since his tastes change every day.  Waffles are yummy one day and thrown on the floor the next. I try to live by the advice of Jeff Smith (The Frugal Gourmet) to not let my food prejudices influence my child's tastes.  Just because I think beets are vile doesn't mean I shouldn't introduce them to him.
Site Creator and Contributor: Carleta
My father and mother were also from good Texan stock, farm families who lived through the Great Depression and knew how to eat and live off the land. Many of my cooking roots come from the foods they knew as farm kids and traditional Texas cooking.
After graduating from college with a degree in Clothing and Textiles, I married a California boy. His family added new dimensions to my eating and cooking experience, because of the influence of the tastes of California, Italy and France and the families' great love of food and entertaining.
When I married I developed a great love of cooking because I had willing subjects and objective critics, Denis and his family and later my children, Audrey and Michael.  We've had much enjoyment cooking and entertaining our friends, family and business associates of all ages and cultures.
We have met so many friends over the years who have shared with us the joys of many regional and ethnic dining experiences. From them we have learned to open our minds and relish the diversity and bounties of our planet.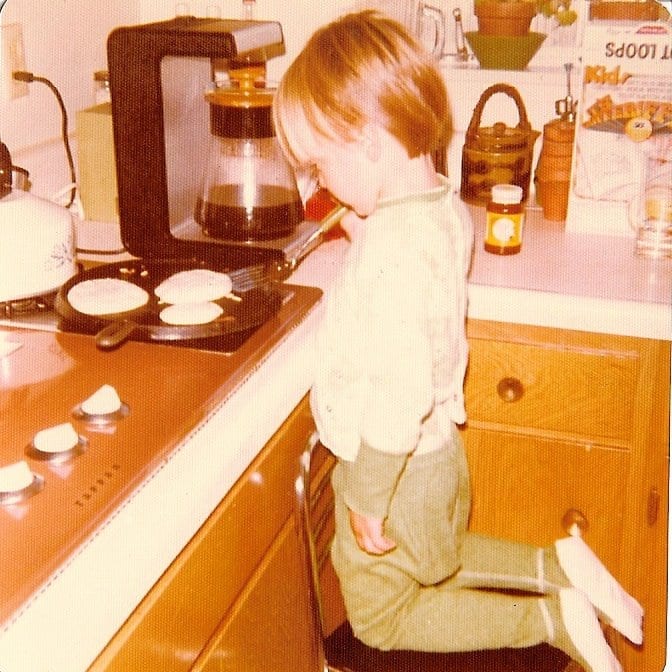 Contributor: Michael
I began cooking at a young age for pretty much the same reason Audrey did – we were hungry and our parents were working hard and late!  I came home from school, prepared some Hamburger Helper, rode my bike 3-4 miles to swim practice then come home and ate a full dinner with the family.
After school, I moved to New Orleans and worked as a bartender for awhile (Hurricanes anyone?) then moved on to cooking.  I worked in restaurants ranging from fried chicken joints to cajun to "white tablecloth" french bistros, including owning a place in the Central Business District.  Courtesy of  "Uncle Sam", I was airlifted to Raleigh, NC after spending the week post-Katrina just a few blocks from the Lower 9th Ward.  I continue to work in the restaurant industry in the Raleigh area. Any recipes posted on this site are my own creations and not those served at any of the restaurants.