Ree Drummond's Perfect Cream Scones recipe plus lemon rosemary scones and maple bacon scones variations.
Have I got some awesome recipes for you this week! This month the Cookbook Club Reviewers decided to review The Pioneer Woman Cooks: A Year of Holidays: 140 Step-by-Step Recipes for Simple, Scrumptious Celebrations by Ree Drummond. Each of us were supposed to make two recipes from the cookbook and write about it. I know I wasn't the only one that made more than two. Link ups to some of the other reviews are below as well as a chance to win your very own copy of the book, so be sure to check that out. First recipe up is Perfect Cream Scones. In the book she also offers variations for Lemon Rosemary Scones and Maple Bacon Scones. I ended up making all three!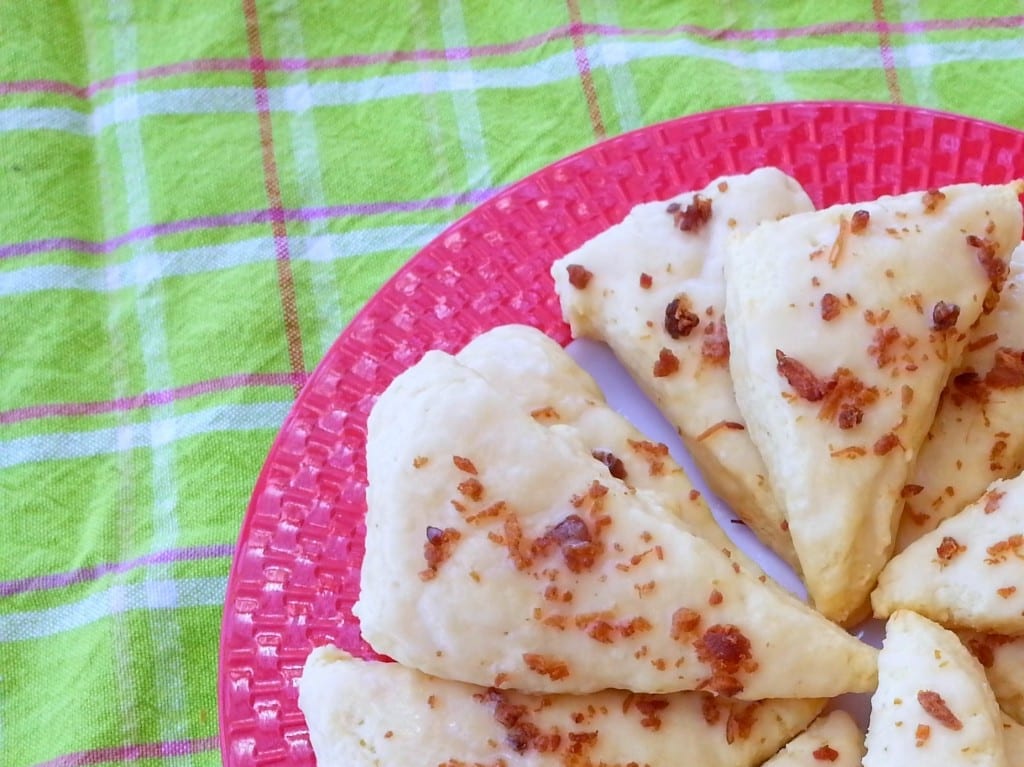 When I posted this picture in my Photo A Day group for the prompt "gather" one member said she thought scones sounded intimidating to make.
Trust me, these are so easy a 6 year old can make them, as well as a huge mess in my kitchen.
And have a monumental meltdown when he added the egg to the dry ingredients instead of mixing it with the cream first.
Sigh! Gotta love teachable moments. He kept begging to take the egg out or start over. It took me some time to calm him down and convince him all we had to do was make sure everything got nice and mixed and it would be okay. All the while I was secretly wondering if the egg was going to soak into the flour and clump up, but I kept that part to myself. They came out just fine! But, you probably want to make sure to follow the directions below.
I made some into Maple Bacon for my neighbors that were kind enough to lend us an air mattress for when the family stayed over last week, as well as letting us invade their yard to play on their giant trampoline and swim in the pool.
And I made some into Lemon Rosemary for my son's new teacher and aide.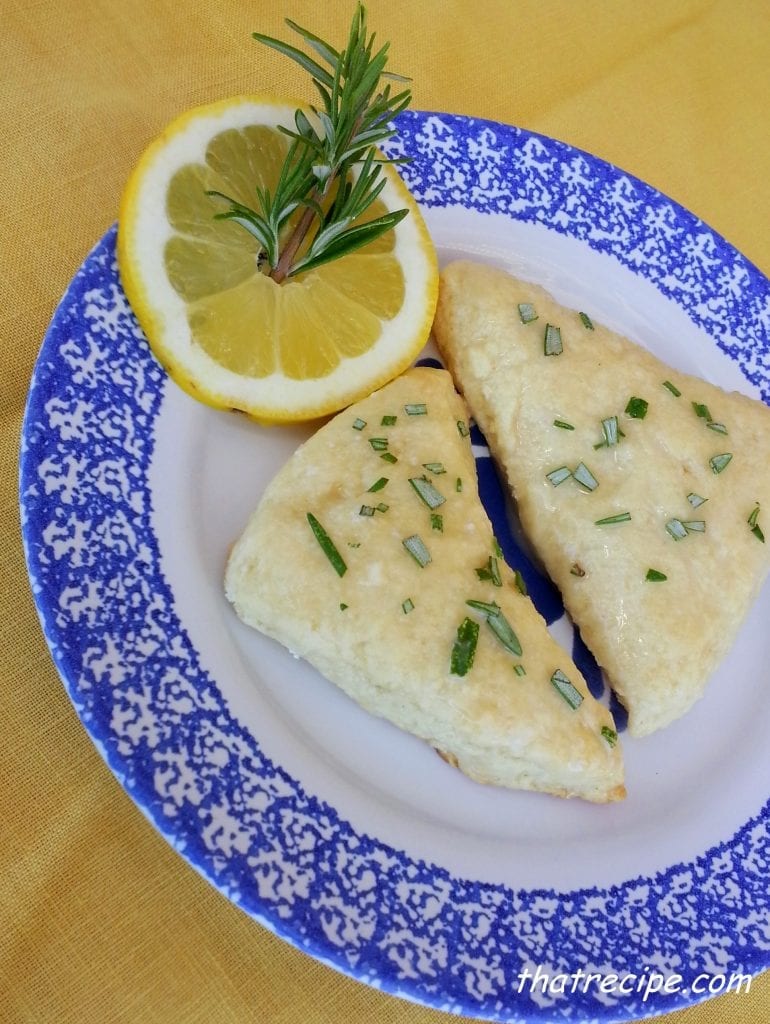 I tried both of those as well as one plain one, just for comparison sake. Oh the sacrifices I make for you readers. They were all fabulous! But, I have to admit, the Lemon Rosemary was my favorite. Probably an unfair comparison because it is one of my favorite flavor combinations in general.

Perfect Cream Scones
Print recipe
Cream Scones, delicious on their own or topped with a glaze such as Maple Bacon or Lemon Rosemary.
Ingredients
scones
3 cups all-purpose flour
2/3 cups sugar
4 teaspoons baking powder
1/4 teaspoon salt
1 cup cold unsalted butter (cut into pieces)
1 cup heavy cream
1 Large egg
lemon rosemary version
2 lemons
leaves from 2 rosemary sprigs (finely minced)
5 cups powdered sugar (sifted)
1/2 cup milk (or more for thinning)
maple bacon version
5 cups powdered sugar (sifted)
1/2 cup milk (or more for thinning)
2 tablespoons maple extract
8 thin slices bacon (fried crisp and chopped)
Note
Instead of the Lemon Rosemary or Maple Bacon versions, you can add fruit, nuts, chocolate chips, etc. to the dough before baking.
Directions
Preheat oven to 350 degrees.
Sift flour, sugar baking powder and salt with a sifter or fine mesh strainer into a large bowl.
Use a pastry cutter or two forks to cut the butter into the dry ingredients until crumbly.
Measure cream and add egg. Whisk to combine. (Note: if making Lemon Rosemary Scones add zest of one lemon and half of the chopped rosemary)
Drizzle the cream mixture over the dry ingredients and stir gently just until combined. Press the mixture into a ball.
On a floured board press dough into a rectangle shape then roll to about 1/3" thick. Try to keep it in a rectangle shape.
Use a pizza cutter or sharp knife cut into 12 rectangles, then cut those rectangles in half to form 24 triangles.
Transfer to a baking sheet and bake for 18 minutes until just turning brown. Serve plain, with jam/jelly or glaze with one of the following two glazes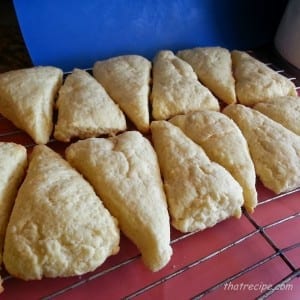 Lemon Rosemary Scones: Be sure to add zest of one lemon and half of the rosemary to the cream as listed above. Combine powdered sugar and milk in a large bowl. Add the juice of one lemon, zest from one lemon and the rest of the minced rosemary.

When scones are cooled dunk in the glaze to cover completely and place on a cooling rack until glaze is set.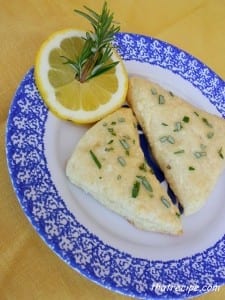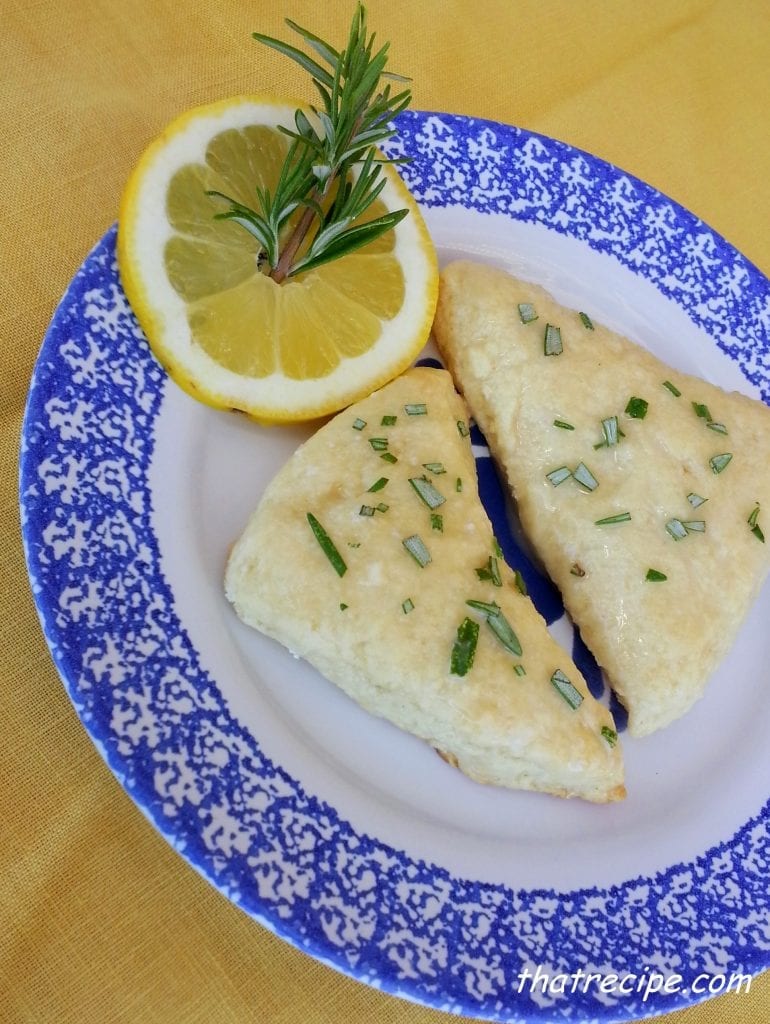 Maple Bacon Scones: Combine the powdered sugar, milk, maple extract and salt and stir until smooth. When scones are cooled drizzle 1-2 tablespoons of glaze on each scone. Sprinkle chopped bacon on top. Allow glaze to set completely before serving.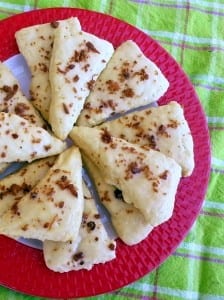 And if you want more Ree Drummond holiday happiness,

Until next time, happy eating. ~Audrey