Mexican Independence Day is celebrated on September 16. No, it is not on May 5th. Really, Google it if you don't believe me. I'll wait.
If Mother Nature is blessing you with an extended summer (read scorching hot and humid) like she is us here in Southern California, you might want something cool and refreshing to drink to celebrate.
We've got a few choices for you
Classic Margarita – tequila, lime and triple sec
Micheladas – beer, tomato juice and spices
Berry Hibiscus Cooler – my version of Agua de Jamaica – a non alcoholic herbal tea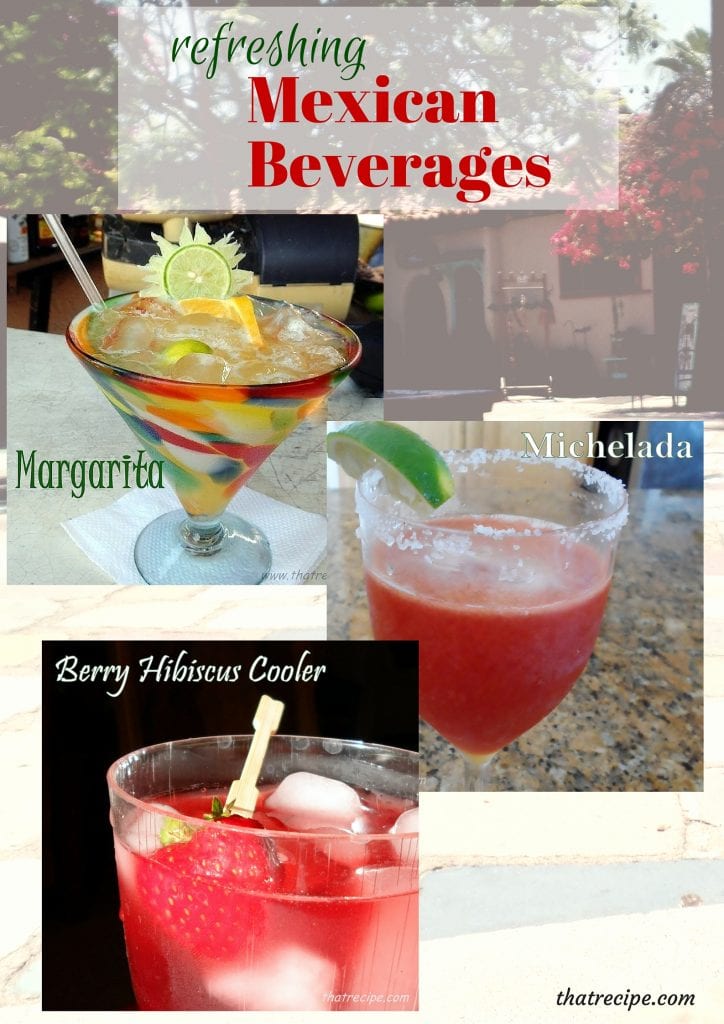 [Tweet "Mexican Drinks – Margaritas, Micheladas, Agua de Jamaica. #mexican #drinkrecipes"]
Margarita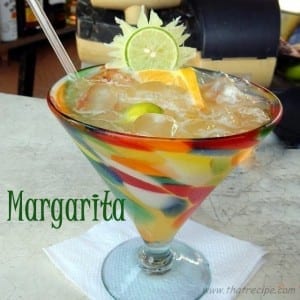 Classic lime, tequila and triple sec Margarita on the rocks.
Ingredients
lime wedge
coarse or Kosher salt
1 1/2oz tequila
1oz lime juice
3/4oz triple sec
ice cubes
Directions
Place salt in saucer or small bowl. Moisten rim of glass with lime wedge and dip in salt.

Place tequila, lime juice, triple sec and ice cubes in cocktail shaker. Cover with lid and shake vigorously. Pour into prepared glass and garnish with lime wedge. Salud!
Michelada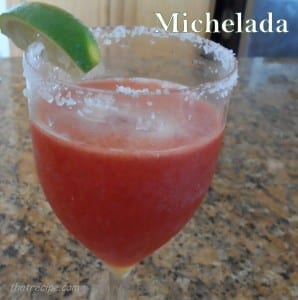 | | |
| --- | --- |
| Serves | 1 |
| Prep time | 5 minutes |
| Meal type | Beverage |
Michelada is a classic Mexican cocktail combining beer, tomato juice and lime. Similar to a Bloody Mary with beer.
Ingredients
course ground, Margarita or Kosher salt
chili powder (to taste)
ground cumin (to taste)
lime
6oz Mexican beer
1oz tequila
1 tablespoon lime juice
2 dashes Worcestershire sauce
Tabasco sauce (to taste)
chilled tomato juice
Directions
Combine salt, chili powder and cumin and place in shallow bowl or saucer. Cut the lime in quarters and squeeze juice around rim of 10 or 12 ounce glass. Salt the rim of the glass.
Fill glass about half full of ice. Add beer, tequila, lime juice, Worcestershire and Tabasco sauce. Fill glass with tomato juice. Stir. Garnish with a wedge of lime.
Berry Hibiscus Cooler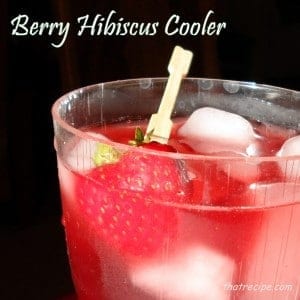 A tisane of hibiscus flowers muddled with berries. Very Berry Hibiscus Refresher clone. Roselle, Agua de Jamaica, Arhul ka phool, Gumamela, Red Sorrel.
Ingredients
1 quart water
1 cup dried Hibiscus flowers
3/4 cups sugar (or other sweetener)
1 quart ice cubes
1 cup berries (fresh or frozen)
Directions
In a medium saucepan bring water to a boil. Remove from heat and add flowers. Let steep for 5 minutes. Add sugar and stir until dissolved.
Put ice in a 2 or 3 quart pitcher. Strain Hibiscus tea over ice to remove flowers.
Reserve a few berries for garnish if desired, crush remaining berries with a wooden spoon. Add to pitcher. Stir and serve with berry garnish.
And if you want some food choices to enjoy those drinks with:
Enchiladas – labor intensive but delicious
Posole – this is a quick version of the traditional long cooking pork and hominy stew
Slow Cooker Chicken Mole – meat and chocolate, don't knock it til you try it
I might just keep it simple and have chips and Pico de Gallo, Guacamole or one of these 10 tomato free salsas.
Until next time, happy (and responsible) drinking.
~Audrey