I don't do a lot of sponsored posts. But when Gaslamp Popcorn offered to send me some samples of their Holiday Flavors for taste testing, I knew my son would be devastated if I said no. That boy loves his popcorn. He takes after his mother.
Gaslamp Popcorn Company is a California treat, available in many of the larger grocery chains and online. Their popcorn is non-GMO and Gluten Free and made here in California. Which makes a healthy snack like popcorn just a little bit nicer.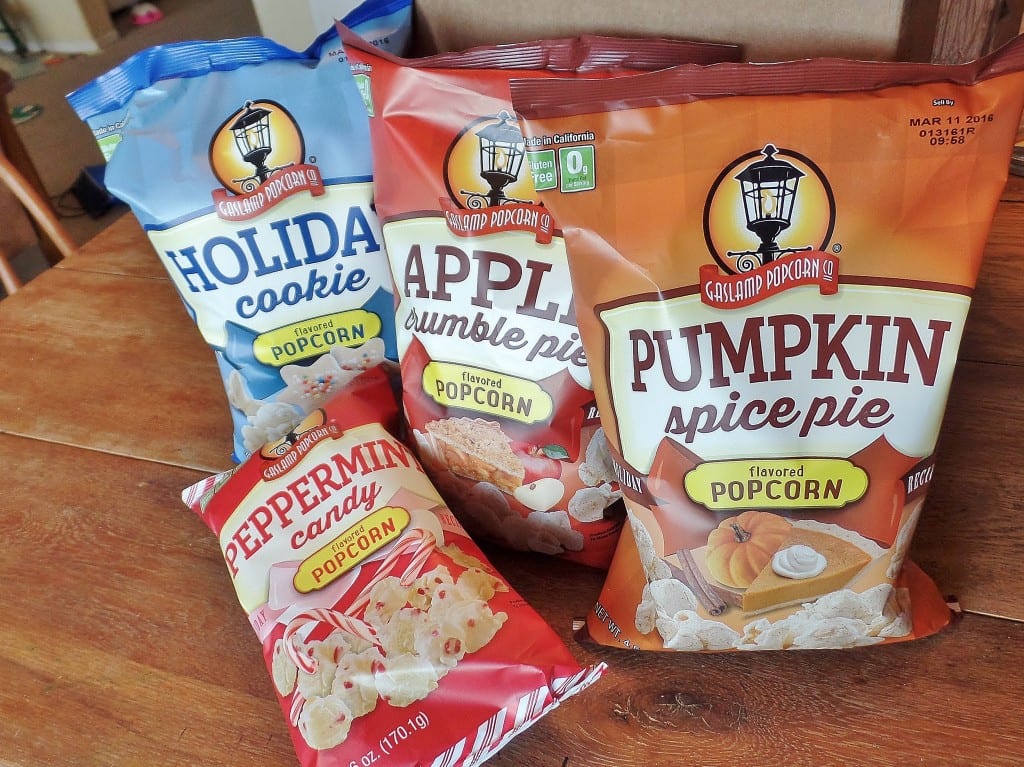 We got one bag each of their four limited edition holiday flavors:
Apple Crumble Pie – cinnamon, sugar and bite of tangy apple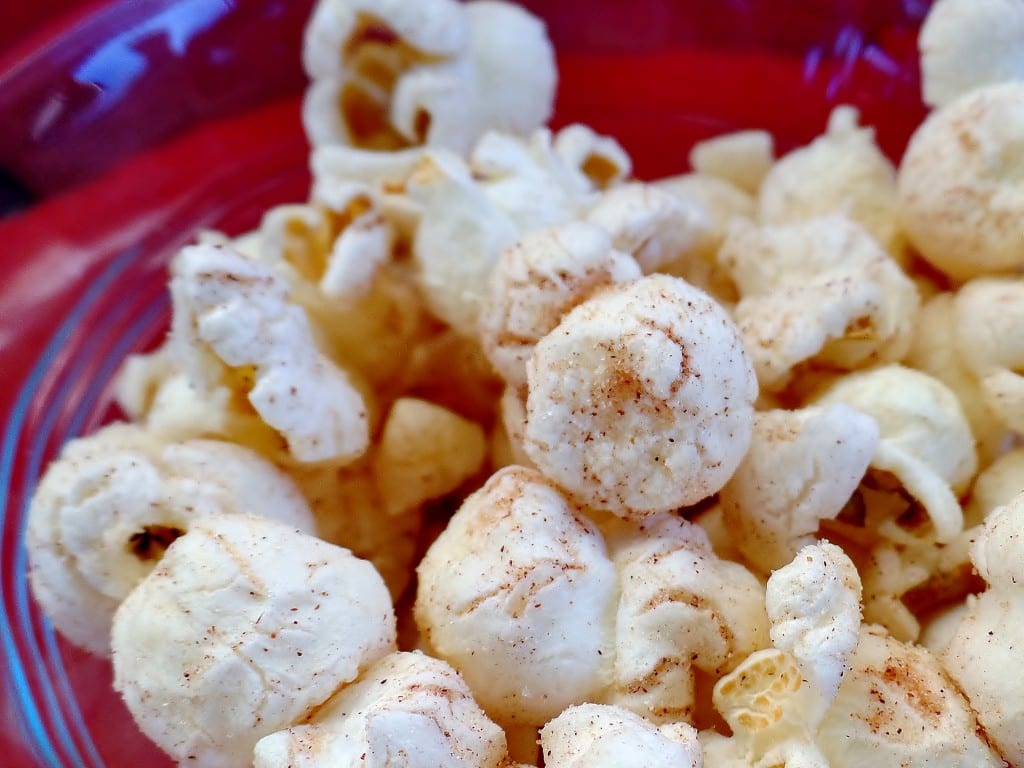 Pumpkin Spice Pie – loads of cinnamon and nutmeg with just a bit of sweetness

Holiday Cookie – crushed sugar cookie dust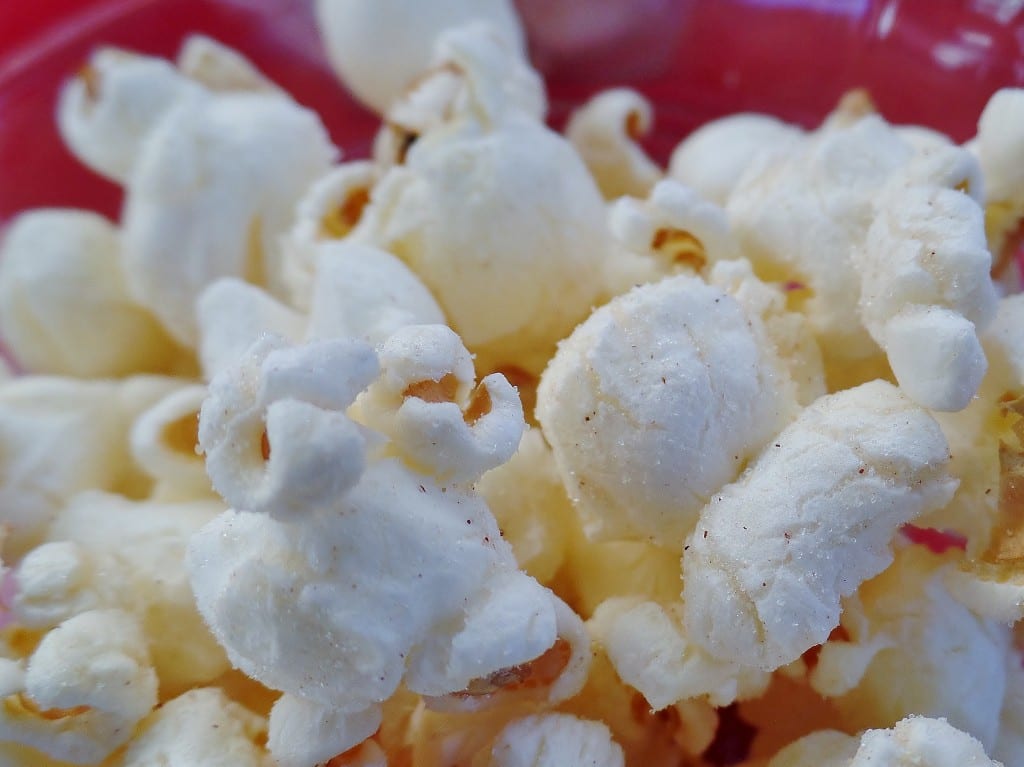 Peppermint Candy – melted candy canes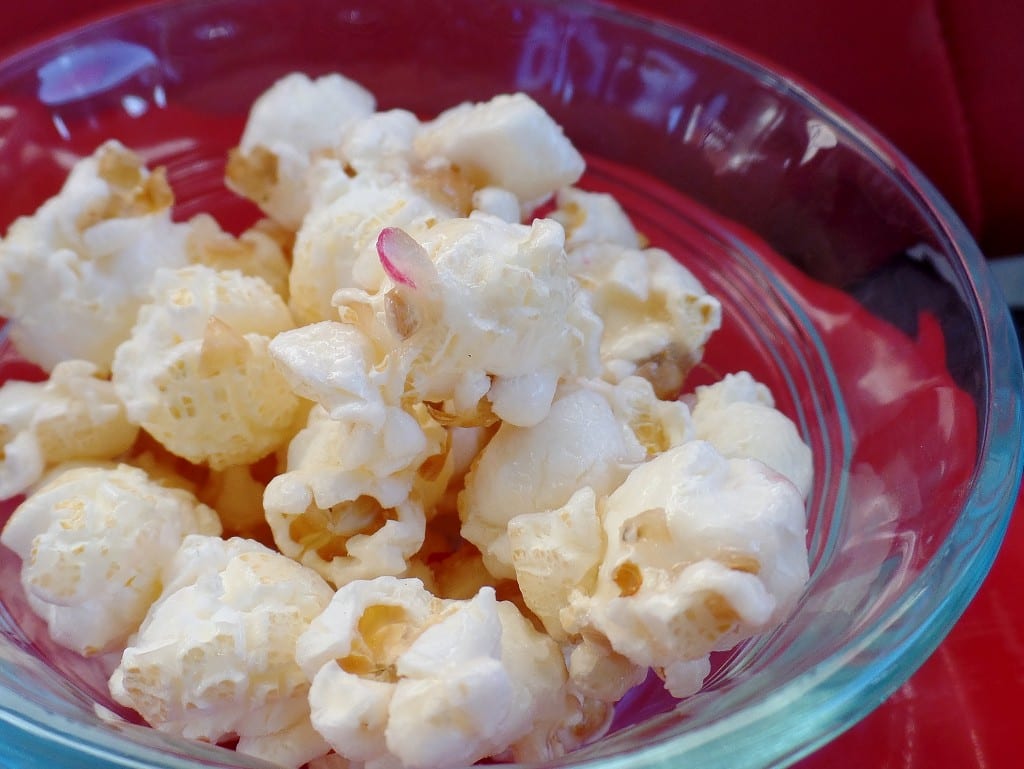 We tried each one, plus I took some around the neighborhood to get a few more opinions. All were tasty, but hands down the boys in our court loved the Peppermint Candy. Though the Holiday Cookie was a close second.
As I was checking out Gaslamp Popcorn's site I noticed they have some delicious recipes and I remembered J had been asking me to make popcorn balls.
They use their Sea Salt and Olive Oil Popcorn for their recipes, but I decided to go with the Pumpkin Spice Pie flavor. If you choose plain popcorn, just add cinnamon or pumpkin pie spice.
Instead of a traditional hard caramel sauce, I decided to go with marshmallow for three reasons:
melting marshmallow is faster and easier than getting the sugar syrup up to hard crack stage.
I knew J wanted to help, and the marshmallow would cool faster so he could shape the balls.
we will probably be getting some of the best caramel corn ever from our neighbor in a few weeks anyway.
It took us all of ten minutes to make and the hardest part was telling J he had to wait until after dinner to try them. We took some of the popcorn balls to his teacher and aide. Everyone agreed they were FABULOUS!
[Tweet "Brown Sugar Cinnamon Popcorn Balls, a sweet and easy treat. #popcorn #yummy"]
Brown Sugar Cinnamon Popcorn Balls
Print recipe
| | |
| --- | --- |
| Serves | 12 |
| Prep time | 10 minutes |
| Cook time | 5 minutes |
| Total time | 15 minutes |
| Meal type | Dessert |
Brown Sugar Cinnamon Popcorn Balls - easy popcorn balls made with marshmallows, brown sugar and cinnamon flavored popcorn. Pumpkin Pie Spice Popcorn Balls
Ingredients
1 bag pumpkin pie spice flavored popcorn (or 8-9 cups plain popcorn)
1/4 cup butter or margarine (plus extra for shaping balls)
1 bag (10 ounce) marshamallows
1/2 cup packed brown sugar
1/2 teaspoon cinnamon or pumpkin pie spice (if using plain popcorn)
Directions
Put popcorn into a large bowl.
Melt butter or margarine in a large saucepan over low heat.
Add marshmallows, brown sugar and spice (if using plain popcorn). Stir until completely melted.
Pour marshmallow mixture over popcorn and stir to combine.
Spread a small amount of butter or margarine on your hands and shape into 12 balls. Let cool completely.
Until next time, happy eating.
~Audrey