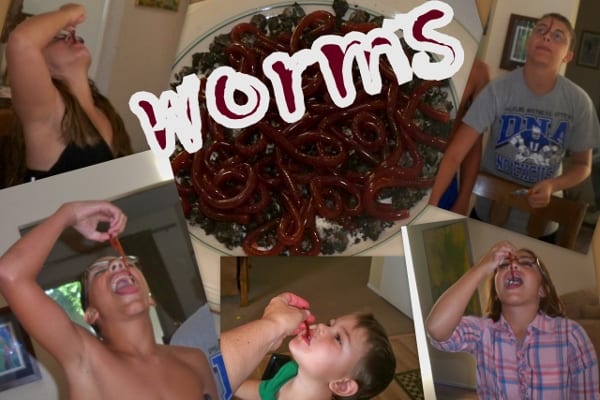 My cousin, Bonnie, an avid fisherwoman, posted a picture of gelatin worms made in bendable drinking straws a week or so ago and joked about using them for bait. I immediately thought of the pending visit of my nephews and niece from Kansas and knew it would be the perfect way to show them: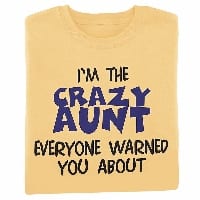 The first batch I tried was not an epic failure, as some people commented on the instructions I found in several places on the net (including Savvy Living which copied it verbatim from Instructables), but it wasn't a huge success either. Eh, Justin liked them so that was good, but I wasn't going to try transporting them 2 hours in 95+ degree weather when they weren't even holding up well in my climate controlled house.
So, I made a second batch and voila – success! Based on the experience I have the following suggestions for those that wish to attempt this:
one package unflavored gelatin means ALL FOUR envelopes, not one envelope. You could probably get by with three as I read somewhere else later, but after the first flop I wasn't going to risk it.
try to use a container with straight sides and have the straws sit as snugly as possible. The 1 quart carton is the best option because you can peel it away to remove the straws.
YES! the mixture pours out the bottom of the straws and fills both in and around the straw, hence suggestion #2. (the stuff on the outside of the straw doesn't have to be "wasted" – just eat it separately)
don't panic that the straws aren't completely filled, it is actually more difficult to remove the worms if you don't have some space at the top.
the whipped cream is used to make the worms appear solid instead of translucent like gelatin would be normally. The first batch I used non dairy whipped topping and the second I used plain old milk, looked and tasted fine albeit not as creamy.
seems obvious to me, but put the straws in upside down to ensure you get the ridges from the straw.
I had a hard time removing the worms from the straw and gave up after about 25 since I really only wanted it as a joke for the kids and to take some pictures for the site. I read on one site to use a bike pump with the big nozzle attachment (the one you would use for blowing up a beach ball).
All in all, it was a cute idea but a pain in the neck to do, especially to remove them from the straws. I will probably never make them again (unless one of the kids begs me to) otherwise I'd just go for the same effect with gummy worms.
Until next time, happy eating.
~Audrey