Another holiday is almost upon us. Before I offer some recipe suggestions, how about a few smiles?
Does anyone else find it odd that we make Deviled Ham and Deviled Eggs out of the leftovers from the celebration of the Resurrection of Jesus Christ?  (To which my friend, Carol the Pastry Chef,   responded, "It's okay as long as you have it with Angel's Food Cake".)
[Tweet "Funny Easter Memes and recipes for your Easter leftovers #Easter #recipes"]
And here are a few recipes for dealing with the leftovers of the Pascal Feast.
Eggs: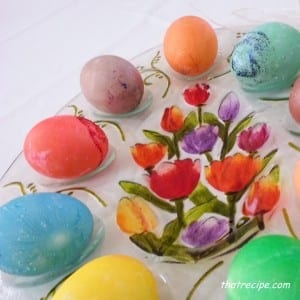 Ham:
Carrots:
In case EB doesn't eat all of the munchies you leave out for him
Chocolate:
Jelly Beans:
I just added this awesome recipe for jelly beans in 2016: Coconut Oatmeal Jelly Bean Cookies.
[Tweet "Recipes for your leftover #Easter ham, eggs, carrots and candy #recipes"]
Finally, I will leave you with this wisdom from my mother:
You can't make an omelet without breaking some eggs.
Until next time, happy eating.
~Audrey