Are you following us on Facebook? You are missing out if you aren't. The other day I asked for people's best Vegetarian / Meatless / Lenten meals and I got some delicious responses. Too bad you missed them.  Just kidding. Of course I am going to share them with you here too.
My college roomie came up with this Italian Veggie Bake from Kraft, loaded with veggies and topped with Parmesan cheese.
Jessica at Daftly Domestic shared these Slow Cooker Mexican Fiesta Bowls a spicy mix of black beans, barley and corn made in a slow cooker.
Kristin at No 3 Primrose Place reminded me of my childhood with Country Tomato Soup with Chevre Grilled Cheese. Her version may take longer than the soup from a can and grilled cheddar sandwiches of my youth, but I am sure it is infinitely tastier!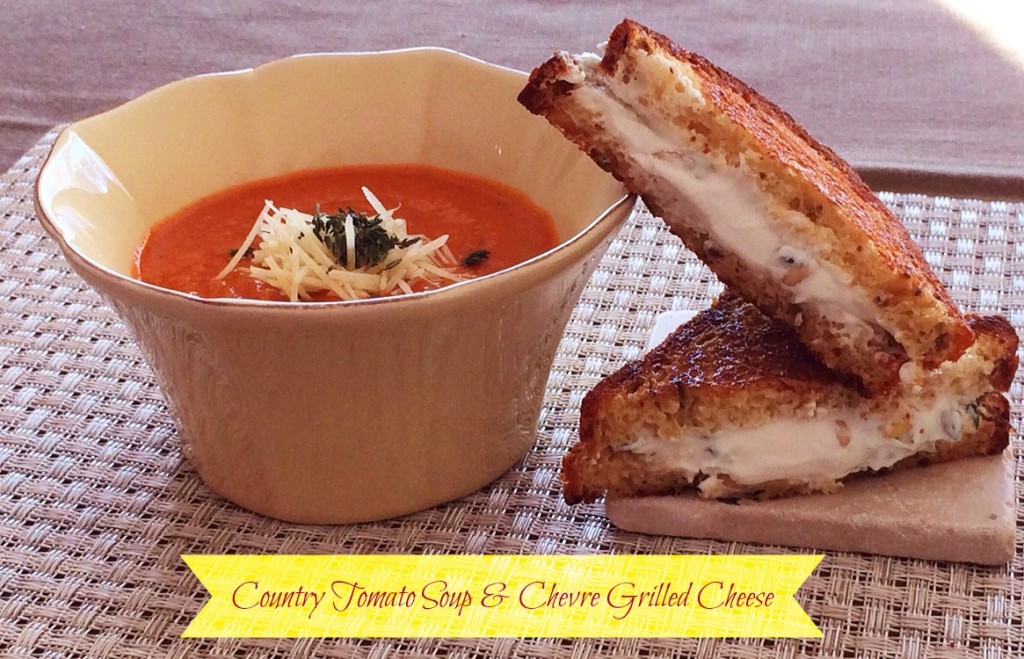 Laura at Beyond Bites shared her Cilantro Pesto recipe that can be served on pasta, rice or potatoes.
Ma'am suggested good old Pinto Beans with Cornbread, which really should be made in a cast iron skillet.
We also have a whole page of other meatless meals if you still need more inspiration.
If you have a meatless / vegetarian meal to share, please add it to the comments. Really, don't be shy, share your posts, you know you want to. And we want to read it. No ingredients are off-limits except of course meat. Fish? no problem. Tofu? yummy.
And while I was typing this I just had a brainstorm for another recipe even my carnivore husband will love! So I am out of here to go try it out. I might be back later today to type it up if it comes out the way I remember.
Until next time, happy eating.
~Audrey