Pizza Stuffed Crescent Rolls
Print recipe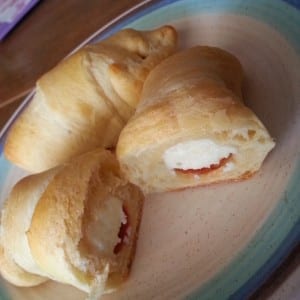 Simple Pizza Stuffed Crescent Rolls from refrigerated crescent rolls, string cheese and pepperoni with pizza dipping sauce.
Ingredients
1 packet refrigerated crescent rolls
4 pieces string cheese (cut in half)
16 pieces pepperoni slices
pizza or pasta sauce for dipping
Directions
Preheat oven to temperature on the package of crescent rolls. Unroll and separate rolls into triangles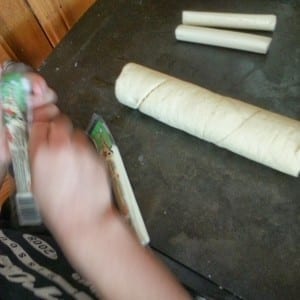 Place two pieces of pepperoni and a half piece of string cheese on the large end of each roll.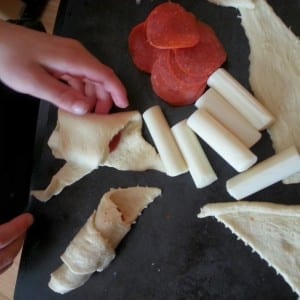 Roll from large end to small end, pinch to close all gaps and place on cookie sheet.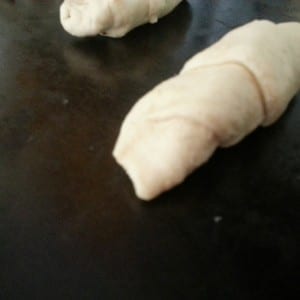 Bake until golden brown per package directions.
Serve warm with sauce for dipping.