Starry nights and sunny days

Trade winds blowing my cares away

Ain't no place I'd rather be

Because I am local to da max.
(Imua, Local To Da Max)
Ok, so I probably would rather be in Hawaii (as the song is about) but the Burbs in Inland Southern California aren't too bad either.  In my area I have access to plenty of national chain stores and restaurants as well as plenty of local ones. And it is those local ones I am going to ramble about today.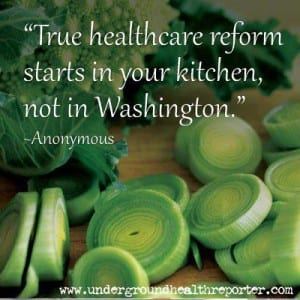 I saw this floating around Facebook recently and it really struck a chord with me, especially with the upcoming election.  The politicians can debate back and forth what they think is the best for the nation's physical well being, but in the end it is how we individually spend our time and money that is ultimately going to make the difference in our health.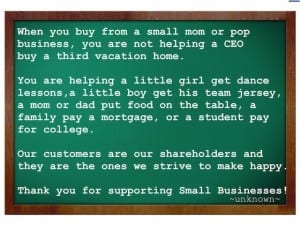 Recently a friend posted that she was going to shop at a major international discount store only to be lambasted by someone else for making the rich richer and not supporting the local economy and blah blah blah.  I am not going to pretend for a second that I don't shop at national chains or don't eat prepared foods. Plainly and simply, I do shop there and buy those products.  Sometimes it is for convenience and sometimes for price and sometimes because I am plain lazy.  My goal is to do that less and try to discover the many gems here locally.  If each of us changes just a few purchases each month, think of the difference it could make to the economy and to the environment. I like to think of it like that old shampoo commercial, if I tell two friends and they tell two friends and so on and so on (google it if you are too young to remember).
Why Buy Local? Go to elocal.com for nice graphic demonstration the economic and environmental impact of buying nationally versus locally.  A few other random thoughts on the subject:
A grape vine destroying weevil was recently found for the first time in the Los Angeles/Long Beach port on a shipment of oranges from Australia to Florida.  Wait a minute?  Someone is shipping oranges from Australia to Florida with a stopover in customs in California. Huh? The two largest citrus growing regions in the country and we need to import fruit from the other end of the world that could potentially harbor pests to destroy the grape industry?!
Locally produced honey may reduce seasonal allergies.  At this time it is scientifically unproven. Not disproven.  Someone (not the pharmaceutical industry) needs to do a scientific study to see if it really does work, but it does make sense in theory.  More importantly, I think our local honey just plain tastes better!
Speaking of tasting better, I also believe that locally grown produce tastes better.  It gets to ripen longer in its natural state. It does not have to be grown so it "ships well" and/or "looks pretty".
Off the top of my head, here are a few of my local favorites: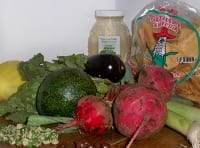 Coffee at Terry's Coffee Trader in Murrieta
Temecula Valley Honey Company's avocado honey
Temecula Tortilleria tortilla's and chip.
Barons Market or Sprouts Natural Market locally owned with many locally grown and/or produced grocery items.
Harvest2U, the local CSA that I have been rambling on and on about for months.
DeJong's Dairy in Wildomar
Calhoun's Texas Barbeque in Murrieta
I am not going to be a hypocrite and tell you that you have to buy only locally produced goods from locally owned shops or you are a horrible awful person that is bent on destroying the economy and the planet.  I will say, try a local shop or product, you might just like it.
Until next time, happy eating.
~Audrey