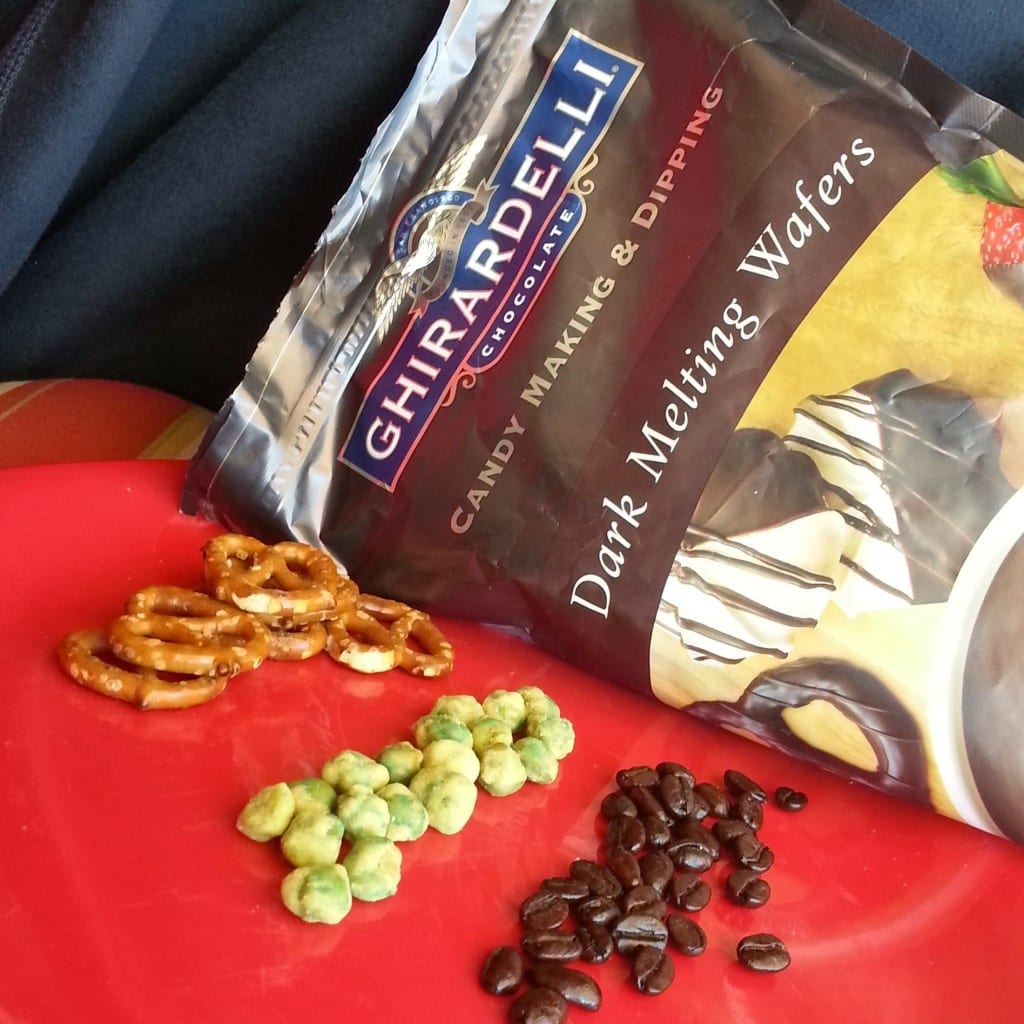 Until recently I had never been one for using candy melts. I didn't really care for the taste of the few I had tried. Then I tried some good ones, like Ghirardelli Dark Chocolate. Now I am hooked. They are easy to use and make even the simplest things a special treat: strawberries, bananas, marshmallows, coffee beans, wasabi peas... Yup, you read that right, Chocolate Covered Wasabi Peas.
In the middle of our conversation on Christmas Day, my brother shouted out "Chocolate Covered Wasabi Peas." Huh? Where'd that come from. Somehow while were talking he got a brainstorm to try dipping wasabi peas in chocolate. I like the peas and I like chocolate so I was game to try them. A quick internet search told me this was not going to be our ticket to millions. Someone else already came up with the idea and crowd sourced it and they are available online. Boo! A little pricey though, so I wanted to make them myself.
It is pretty straightforward:
melt the chocolate per the package directions
add the peas
spread them out on waxed or parchment paper and chill for 15- 20 minutes
consume
I read they tasted like malted milk balls (which I like). They do not. They taste like spicy chocolate with a crunchy center. The sweetness of the chocolate compliments the wasabi and tones it down a little. They are still spicy, but it isn't overpowering like the peas by themselves can be.
Until today when I have dipped anything in chocolate I have used what is on hand, bamboo skewers, forks, spoons, etc. While I was running around Hobby Lobby for stuff for my son's school project I spied these chocolate dipping tools on an end cap. For $3, I'll give them a try. And as luck would have it, everything else I bought was 50% off so I got to use my 40% off coupon on them, making them less than $2 including tax.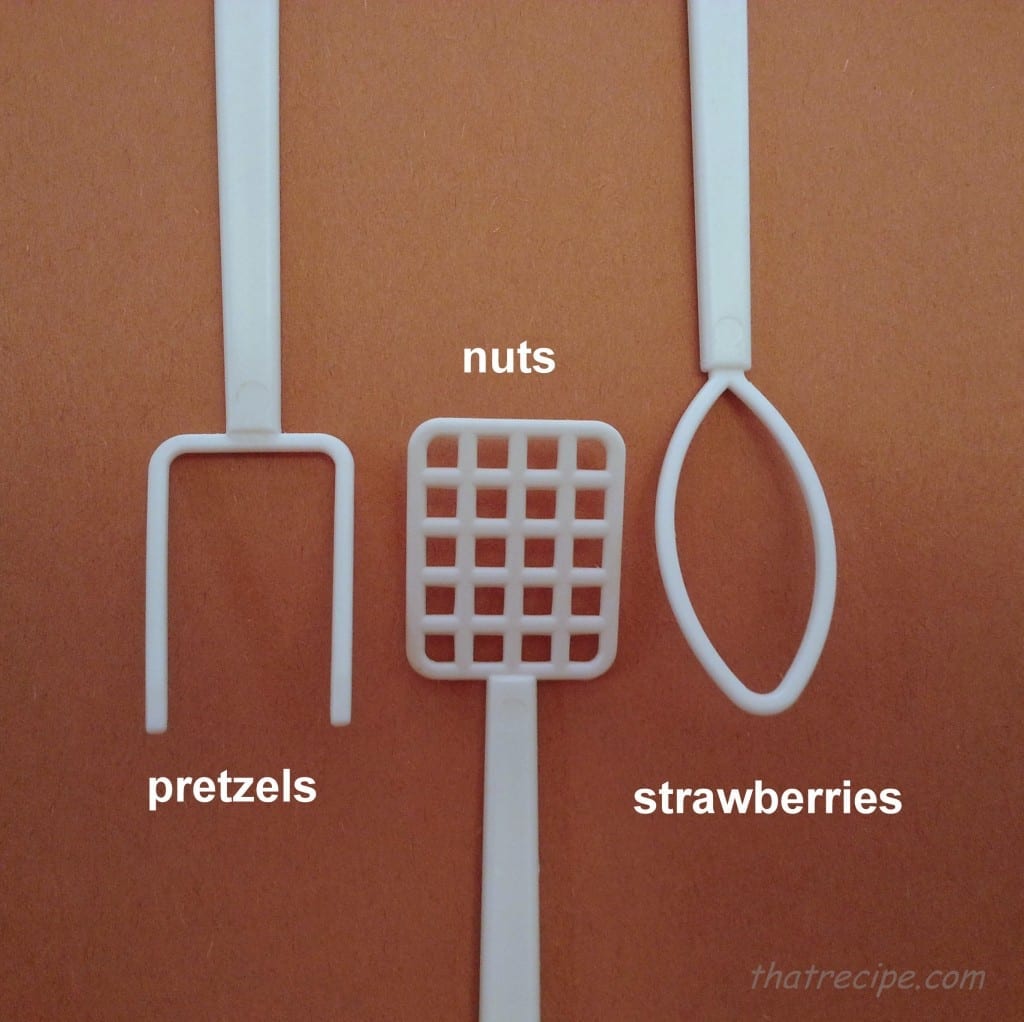 I admit it, having the right tool helps. When I was fishing the peas out with a spoon, chocolate would collect on the spoon and drip off when I put the pea on the waxed paper.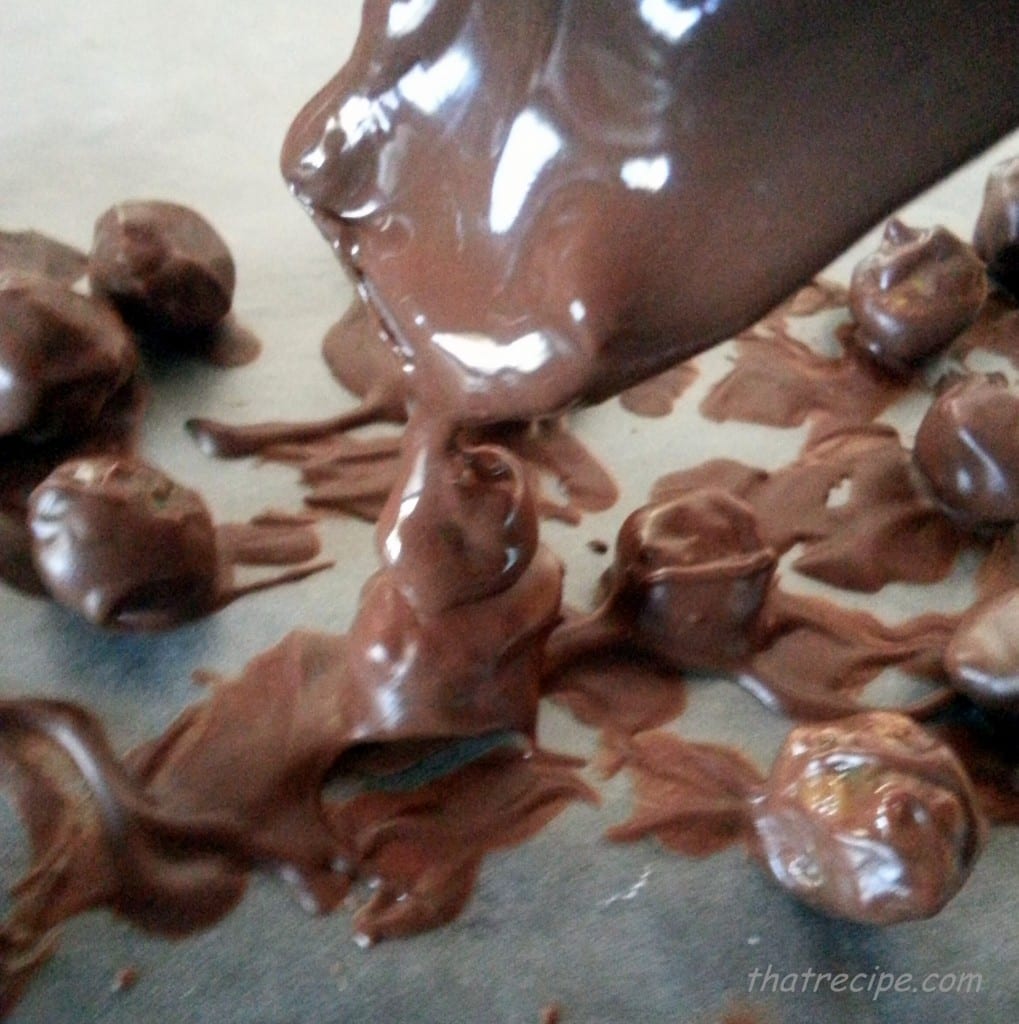 No big deal, in my mind the chef is entitled to eat the remnants off of the chocolate coated paper.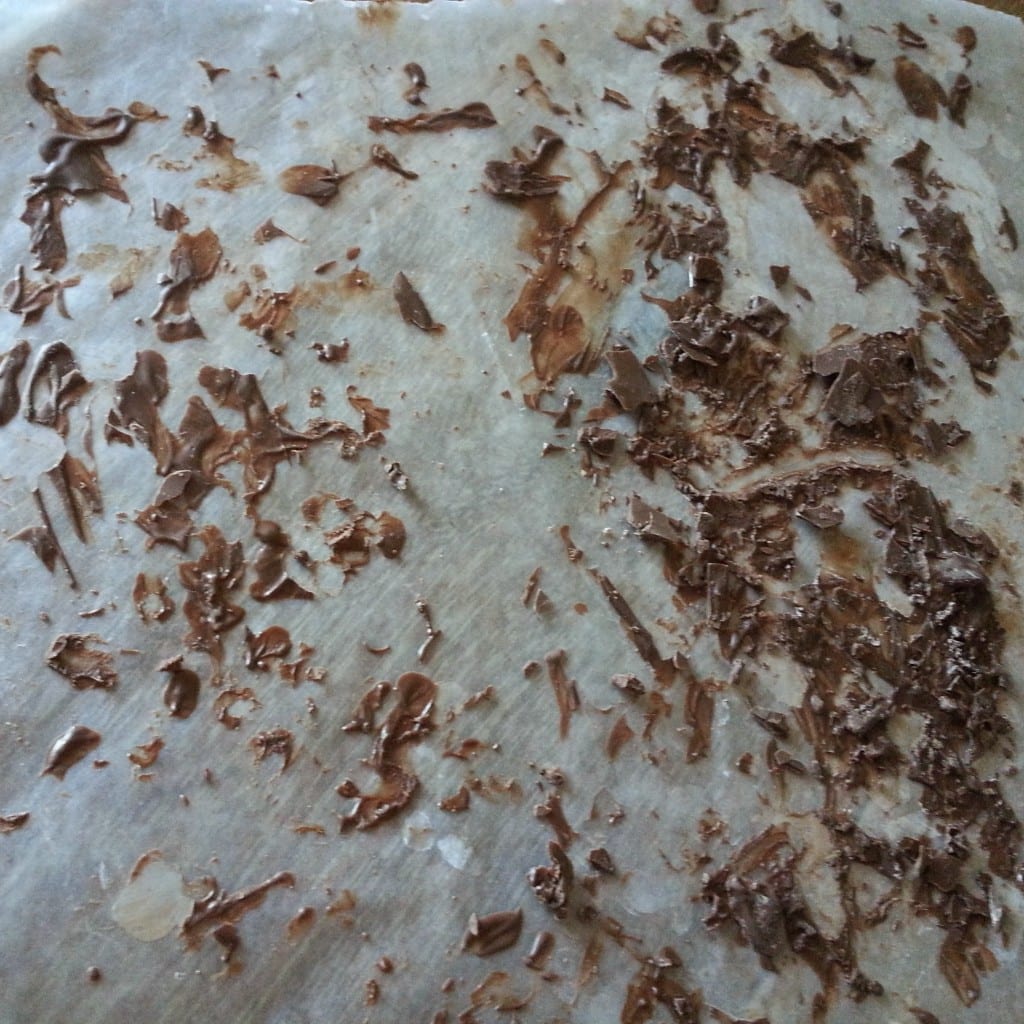 But by using the little waffle spatula they looked much neater and there was not as much waste.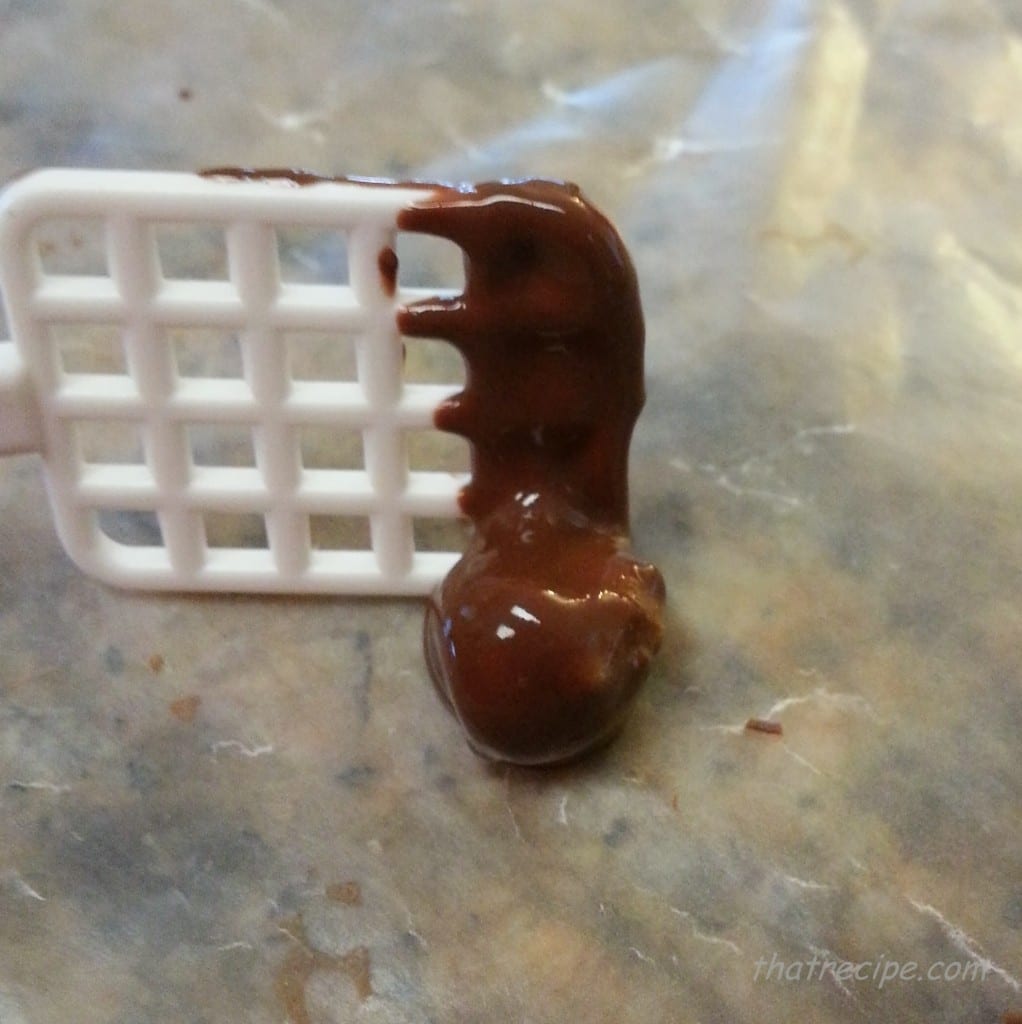 A word of caution. Chocolate absorbs flavors. If you put a gingerbread cookie in a tin with a chocolate chip cookie, the latter will end up tasting like gingerbread. Ick! I wish I could convince a certain person who shall remain nameless of this simple fact. By the time I get her tin of 20 different cookies they all taste the same. Nothing like a Pfeffernuse/chocolate/cinnamon/ginger/fruity/peanut butter bite. Blech!
Oh, sorry, back to my point. With both the coffee beans and the wasabi peas the liquid chocolate is going to pick up the taste quickly. The oil from the coffee bean and the coating on the peas will mix with the chocolate, so be sure to use a separate bowl of chocolate for each one. You don't need to worry about the fruit as much, but if you dip mini banana slice peanut butter sandwiches and then move on to something else, it will probably pick up the peanut butter. Not necessarily bad...
So, for those have asked me for my tricks, there they are. It really is easy and the worst thing that happens if you mess up is they look ugly.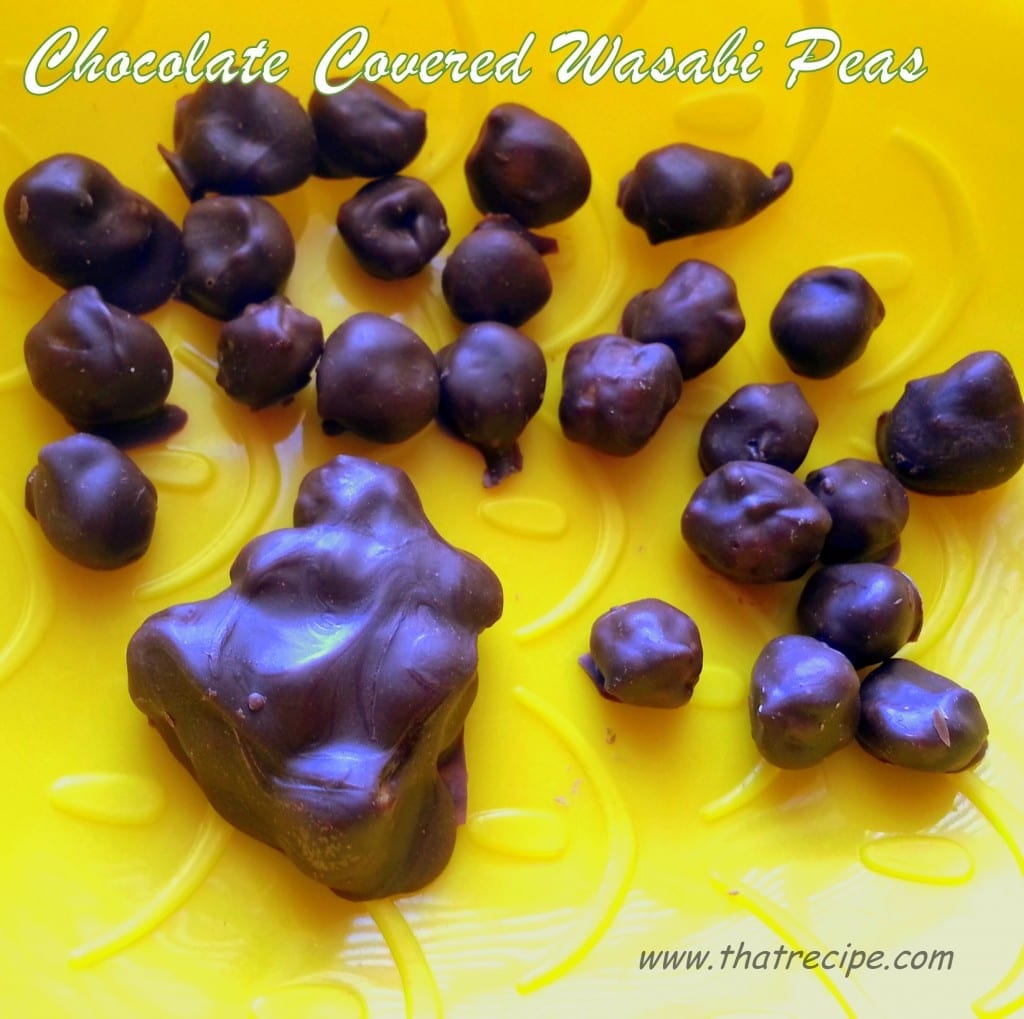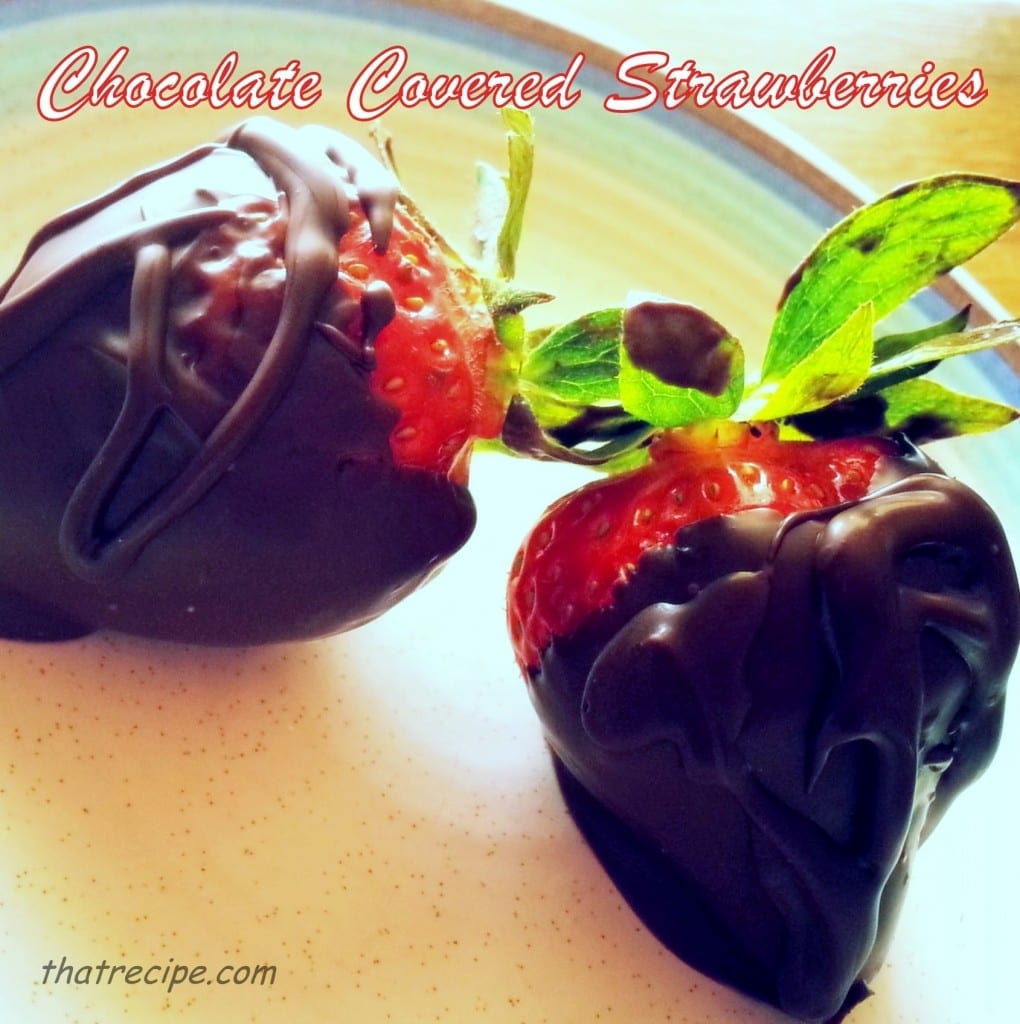 And a final disclaimer, I was not compensated by Ghirardelli or Hobby Lobby for mentioning them in the post. I grew up near San Francisco; to me Ghirardelli is one of the best chocolates around. And I always have fun shopping at Hobby Lobby. If that offends you, don't shop there.
Until next time, happy eating.
~Audrey
For more awesome recipes check out these great sites: