I am late to my own party! If you were here early, I blame it on a 3 week Winter Break. I have no idea what day of the week it is since they are all blurring together. Luckily, I have my phone set to remind me to reset all of my alarms tomorrow. And then Tuesday I finally get a few hours of silence to pump out more content for you fine folks.
This week I posted this delicious Sourdough Focaccia recipe. Don't have sourdough starter? You can make your own, or just make this recipe with instant yeast.
I also posted about why I love the Ninja Hot & Cold Brewed System and it isn't just because of the 25% off sale going through the January 15th.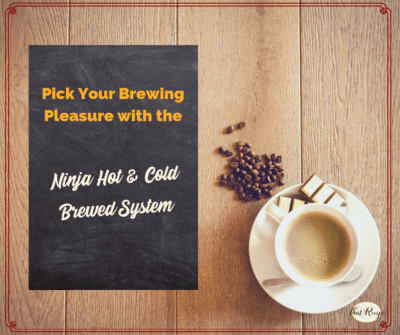 Happiness is Homemade
What a wonderful party we had last week with so many creative ideas from you, our guests! I am Sinea from Ducks 'n a Row and this month I am the one who is putting our parties together. It was tough to choose only a few posts to feature but I do think you will like them. This week we have a combination of DIY projects and delicious recipes here for you:
This Week's Features
Favorites and Highlights Top Posts 2018 – The Dedicated House
Almost No Sew Fleece Pillow - The Boondocks Blog
Creamy White Chicken Chili – Cooking With Carlee
Map Luminary Bags – Pillarbox Blue
Pecan Balls – Treats And Tricks
Dried Rose Shadow Box Display – Munofore
Now, let's get started now with this week's party.
While you are here, we'd love it if you would visit the blogs of our lovely co-hosts!
FOLLOW OUR PINTEREST BOARD!