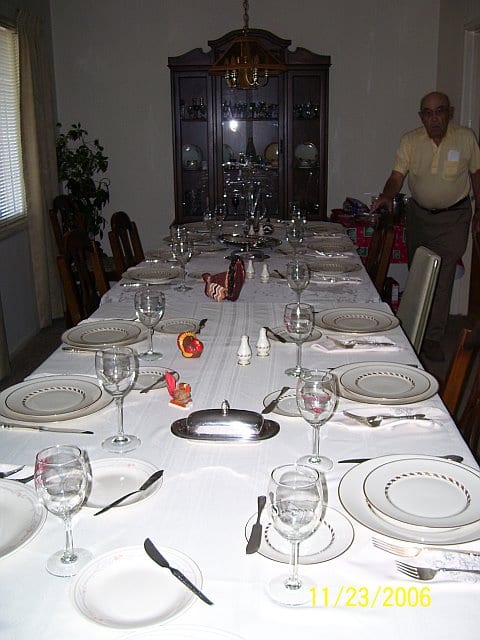 Thanksgiving is my favorite holiday - food, family and football! What's not to love?
In the Lalanne clan it is a multi course meal starting with appetizers and chit chat while we wait for everyone to arrive. Then we sit down for the "Salad Course" which includes salad, pate on homemade bread, antipasto, stuffed celery, and a salami and olive tray.
Next we are on to the Main Course, which is traditional fare for the most part: roasted turkey, stuffing, roasted garlic mashed potatoes, Sandy's sweet potatoes, cranberry sauce, green beans and frittata (I did say for the most part).  Last year, despite everyone's skepticism, my Uncle Chris used the Safeway (Vons) 2 Hour method to cook the turkey.  IT WORKS! The turkey was completely cooked and very moist and juicy.  I came home and used the same method to cook one myself just to prove it really did work.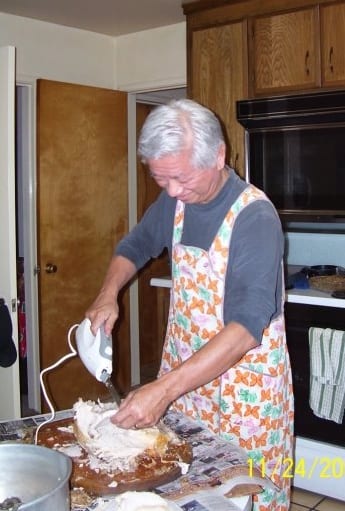 After a nice long break which includes some clean up and a brisk walk for some, comes the Dessert Course which includes the traditional pies, but is really all about the cheese like Brie, Telume and sometimes even Limburgher (ugh!) on sourdough rolls.  And peanut brittle.  I know it sounds strange, but one year my godpapa brought his awesome peanut brittle and now it has become part of our family tradition.  And this is when the liqueurs come out, including Ma'am's homemade versions (inclouding 20+ year old Kahlua) as well as creme de cacao, apricot brandy, and other delights. 
As I have with other holiday and family gathering, I will put in my plea to my readers to write down the family recipes. Do it this year, before it is too late. The generations to come will thank you.  I will be double checking on the olives and on Aunt Olga's method for making gravy.  There is a jar involved that I think has cornstarch and water in it that then gets poured into the turkey drippings, but I need to verify it.
For those that are looking to add something new to their holiday feasts, here's a list of recipes culled from the site.  Those marked with * will be served on our table this Thanksgiving Day.  I have also included a few ideas to use up the leftovers.
Beverages
Appetizers
Salads, etc.
Sides and Vegetables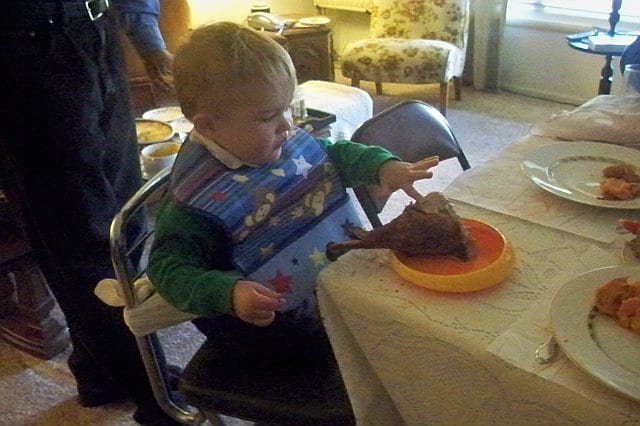 Main Course
Desserts
Leftovers
I wish you and yours a Happy and Healthy Thanksgiving!
Until next time, happy eating
~Audrey