I don't know about you, but I am so relieved MAY (aka Most Activities of the Year) is over. Only two more weeks left of school for us which I know are just going to fly by, so I need to get some posts ready so I can relax and enjoy family time.
In honor of my sous chef turning 10 this week, I posted 10 recipes kids can make on their own. He has made all of them with little to no adult help (I am still asked to put things in and out of the oven).
Welcome to Happiness is Homemade Link Party 223
Thank you so much to everyone who shares their posts at Happiness is Homemade. We really appreciate you coming to our link party. We had some wonderful ideas linked up this past week and I'm thrilled to share my picks with you. A little bit DIY, a recipe and a couple of awesome party ideas ~ because summer is about partying, right? Please check out these featured posts, Pin and comment. And then jump right into our party. Can't wait to see what you have been up too.
Happiness is Homemade Link Party 223 Features
Farmhouse Party Theme
Summer is the time to party and there are so many themes to choose from. I love Jenna from Rain on a Tin Roof's idea for a Farmhouse Party for a child's birthday, but I don't think it has to be a birthday. Any occasion would be fun to bring out the party animals.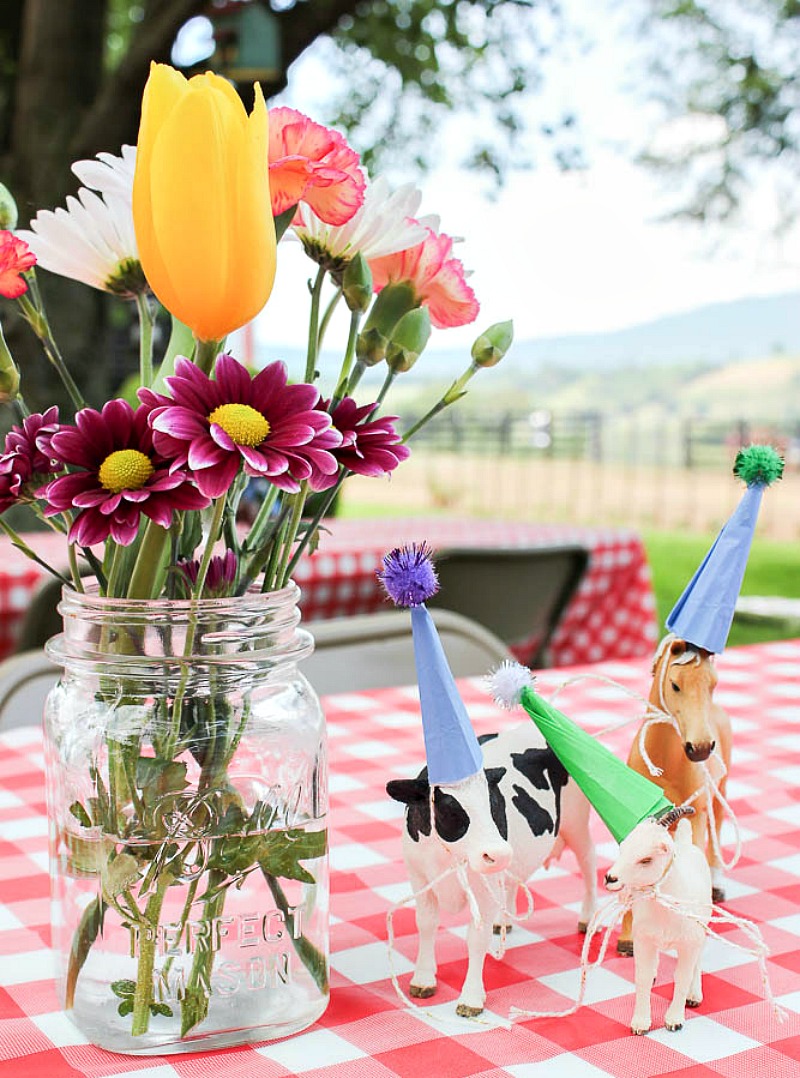 Rose Theme Tea Party
For a more adult, ladylike event, Angelina from Petite Haus has the perfect centerpieces and the prettiest cake for a Rose Tea Party. Whether you are 9 or 90, what girl wouldn't want to dress up for this delightful get together celebrating roses?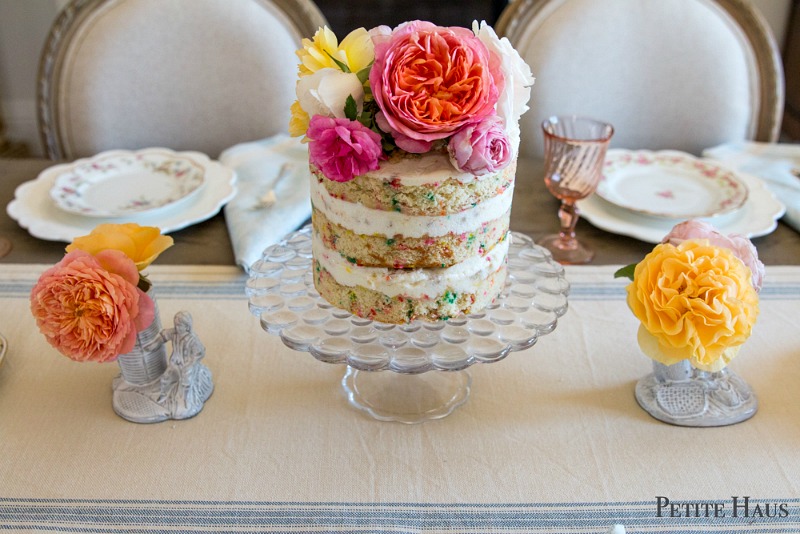 Grilled Chili Lime Chicken
Whatever your dietary requirements or preferences, this delicious grilled chicken dish from Rebecca at Strength & Sunshine will make a great summertime main dish. I love the pairing of spice and citrus and this dish will be sure to please.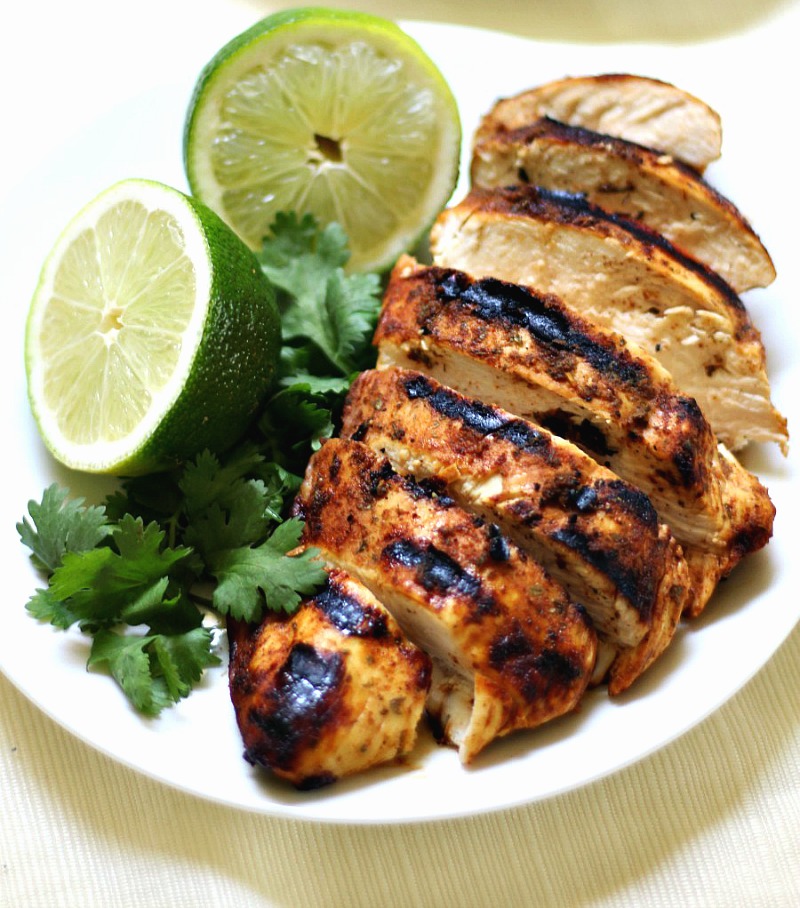 DIY Hanging Basket  Stand
Hanging baskets provide beautiful focal points in our gardens. What do you do when you don't have a tree or fence to hang one on? You build a hanging basket stand. That's just what Leanna from Faeries & Fauna did and she shows us how to do it.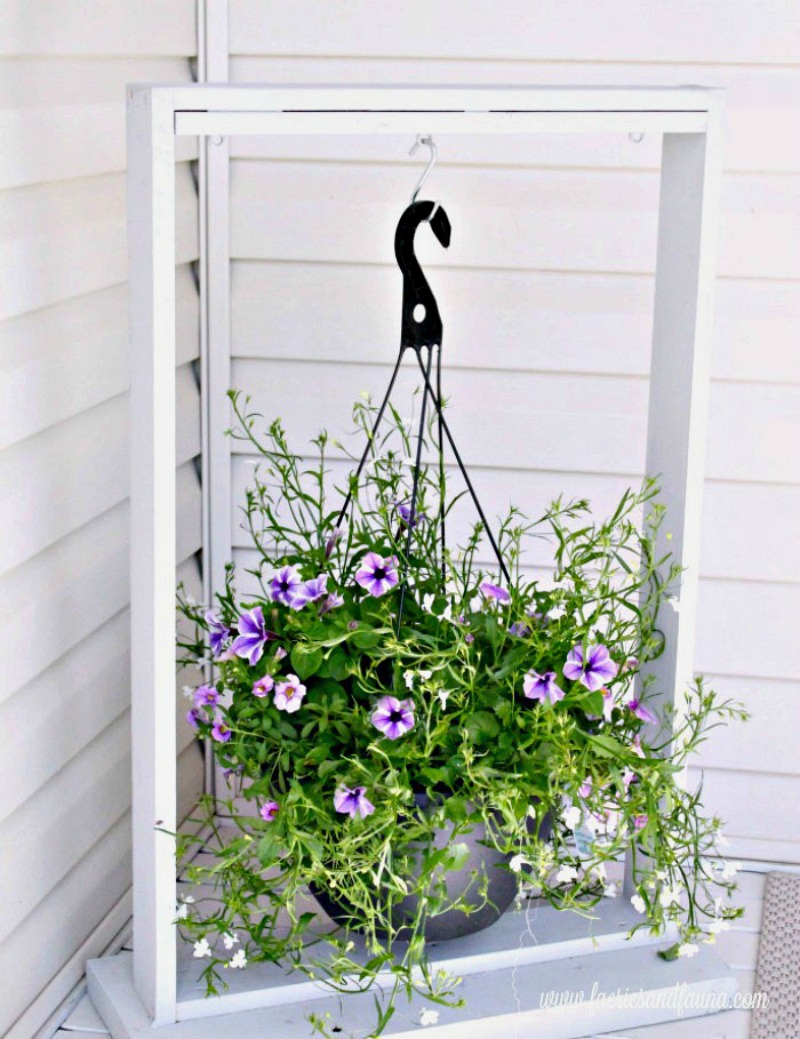 Antique Doors Become Barn Doors
I have a soft spot in my heart for antique doors that become barn doors because that's exactly what I did last summer for our laundry room update. Emily from Domestic Deadline took 2 sets of antique doors and used them in beautiful ways in her home. Great home decor and DIY your home inspiration here.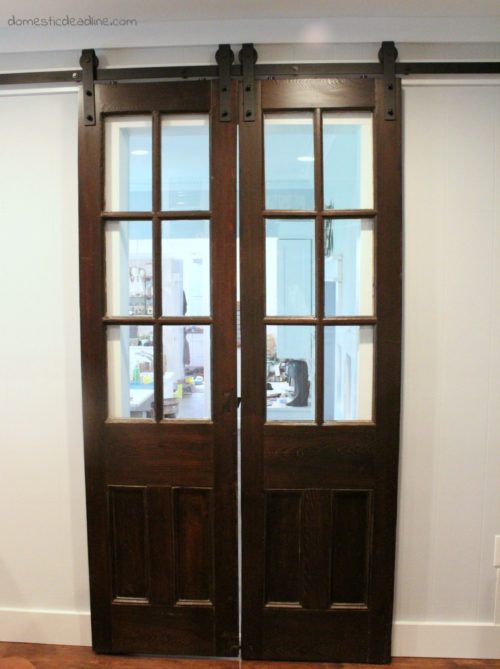 Please visit our featured bloggers and let them know that you saw their posts at Happiness is Homemade Link Party 223. Have a wonderful week and we'll see you next week for more great features.
Now, let's get started now with this week's party. While you are here, we'd love it if you would visit the blogs of our lovely co-hosts!
A Labour Of Life
Blogghetti
Bluesky At Home
Crafting a Family
Ducks 'n a Row
Eclectic Red Barn
Love My Messy Messy Mess
Sweet Pea Lifestyle
That Recipe
Upstate Ramblings
FOLLOW OUR HAPPINESS IS HOMEMADE PINTEREST BOARD!
ALL OF THE FEATURES ARE PINNED ON THE HAPPINESS IS HOMEMADE BOARD!
The rules? They are really simple! Make sure you visit a few other blogs and make some new friends along the way. Feel free to link up your favorite recipes, crafts or your latest DIY project. We want you you share it all! As always, please make sure to follow your hosts and co-hosts!! Link up your posts, make some friends, and earn the chance to be featured at Happiness Is Homemade Link Party! We will feature the favorite posts each week!
Disclaimer: Adding your link to this link party gives permission to all 10 Hosts, along with any co-hosts, guest hosts, and participants of Happiness Is Homemade, to share your posts and pictures via social media and as features, roundups, etc. with an explicit link back to your original source. Therefore, linking up you agree to allow us to use your images on each of our blogs in features relating to Happiness is Homemade Link Party.