These are a few of my favorite things…
In my updating of the site yesterday I finally got to the links page.  Oh boy does Ma'am have a lot on there.  It made me think about my favorite food related links.  I really only have 5 that I visit regularly.
Los Angeles Times and The Californian – the two local papers I subscribe to.  The Times is LA Metro centric and the coverage is usually on the hottest trendiest restaurants and foods of the moment.  The Californian is supposed to cover our local area of Southwest Riverside and North San Diego Counties, but the food section is usually a mix of San Diego city reviews and happenings mixed with reprints of Associated Press articles.  Invariably whenever I see an interesting article or recipe in either paper I set the section aside for later reference it ends up getting into the recycle bin.  So I mostly use the papers' sites to find specific things I saw previously in the print editions. 
Sunset Magazine – another publication I subscribe to.  Sunset is the "bible" for gardening, entertaining, decorating, etc. on the West Coast.  At least it always has been in my family.  Unlike the papers, my magazines do not end up getting thrown out unintentionally. They stay in the downstairs, uh, "reading room" until I have some spare time to tear out all of the articles I am interested in and file them in binders (one for gardening and one for cooking).  The past year or so they have been pushing their website by mentioning recipes in print and then directing you to the site to actually find it.  So, like with the newspapers' sites I am usually driven there by the print publication.
Allrecipes.com – my go to website if I am looking for a specific recipe or what to do with a specific ingredient.  It is my online Joy of Cooking. I always read the reviews for suggestions on improving the recipe. Many times I have found the suggestions are better than the actual recipes.  The how-to articles are very well written and good for new cooks to the more experienced cooks looking to add to their repertoire.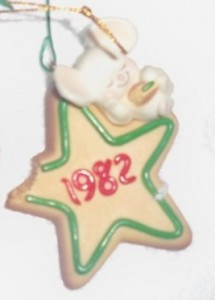 The Pastry Chef's Baking – a blog by a woman that trained as a pastry chef then decided she liked baking too much to do it for a living.  Now she bakes for "therapy" and shares with her family, friends and co-workers.  She recently went on a dream trip to Belize to see first hand how chocolate is produced from the bean, to the fermenting, roasting and milling processes to the conching, tempering and molding.  And if you don't gain enough weight just perusing that information, then search her site for some incredibly delicious (and probably fattening if you eat too much) desserts – with a few other recipes thrown in for good measure.
Do you have a favorite food related website you'd like to share? Either add it as a comment here or e-mail me at [email protected].
In the next few weeks, I  am going to be working on the final updates to the site and then I have a few long blogs I have half written in my head that I just need to type up (one on sourdough and another on cooking with kids) that will be coming in the near future.
Until next time, happy eating!
~Audrey