Thanksgiving is just around the corner for those of us here in the United States, which means my"little darling" is off school for the week. We will get a head start on making some Christmas cookie dough and store in the freezer to bake once the kitchen remodel is FINALLY finished.
If you need some new Christmas Cookie recipes, be sure to snag my Bake the Season Bright Kindle book. Even if you don't own a Kindle, the reader is free to download for PC, Android and Apple.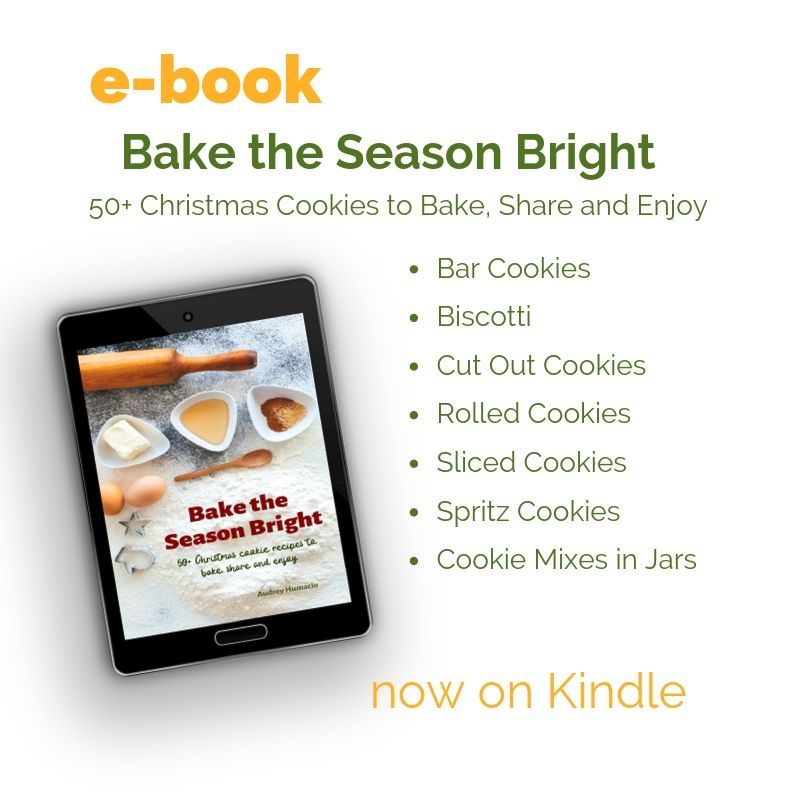 If you need some great cranberry recipes, I posted two this week: Ginger Cranberry Pear Sauce and Slow Cooker Cranberry Pork Roast.
Hey there, Sweet Friends, Happy Sunday, and welcome to the Happiness is Homemade Link Party, #298. Today, I am the host, Cynthia at Create With Cynthia. I hope you enjoy all the creative inspiration and will link your favorite project below.
Now let's get started.
Happiness is Homemade Link Party #298 Features!
Vintage Turkey Printable Postcards!
Today, we are starting with Lisa at Fresh Vintage by Lisa S. Aren't these Vintage Turkey printable postcards just adorable? My mind is spinning with ideas for what I'd like to do with them. Of course, mailing them out to family and friends would be fun enough.
Rustic Harvest Wresth
Michele from The Scrap Shoppe created this adorable Rustic Harvest Wreath. She speaks my language when she says, "think outside the box when it comes to your wreath form." I love how she used Vintage items to create a look of new and old.
The Chocolate Tahini Fudge
And now for some yummy dessert options for your holiday. Claire from Claire Justine is showing off her Chocolate Tahini Fudge. Who wouldn't want to take this to a holiday party? Check out how she made the Chocolate Tahini Fudge.
Snowball Cookies in a Jar
And finally, I am sharing another dessert as I'm always looking for desserts to take to parties or give to my favorite friends and family. Jenn at Clean and Scentsible is showing off her Snowball Cookies in a Jar. Don't they look so yummy and fun?
It's November, and we are in the final countdown to be celebrating Thanksgiving. I hope these recipes and projects will make your Thanksgiving holiday more festive.
Don't forget to Pin the images and try out the DIY's and recipes later.
Would you like to be a part of Happiness Is Homemade? We are looking for hostesses to join our team. If you are interested, please email any one of the Happiness Is Homemade hostesses and let them know. We would love to have you join our party.
Here are all of our hostesses at Happiness Is Homemade – be sure to give them a visit!
Linda @ A Labour Of Life
Carol @ Bluesky At Home
Cynthia @ Create with Cynthia
Sinea @ Ducks 'n a Row
Beverly @ Eclectic Red Barn
Katie @ Love My Messy Messy Mess
Audrey @ Munofore
Audrey @ That Recipe
Now go out there and create something.
Cynthia