Are you planning an elegant garden party? Maybe a children's tea party? Or perhaps you just like an afternoon cuppa and with a little something special.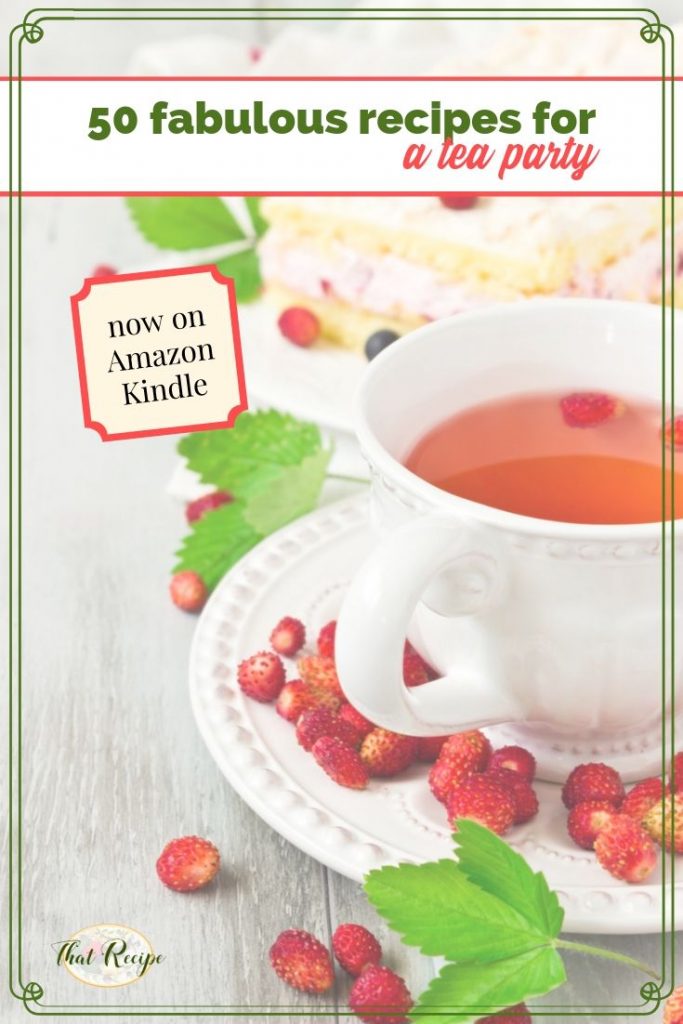 - Enjoy unique teas like Carrot Top Tea and Strawberry Hibiscus Iced Tea.
- Learn to make tea time classics such as scones, crumpets and clotted cream.
- Serve simple tea sandwiches and canapes that are easy to make yet will impressive your guests.
This ebook has 50 recipes for teas, scones, cakes, cookies and more to make tea time special.
Now on Amazon Kindle.

Put the kettle on and get out your favorite teas as you peruse this colorful and flavorful cookbook filled with recipes such as:
Teas and other drinks
Tea Sandwiches
Tea Cakes and Breads
Scones and Popovers
Fairy Cakes
Cookies
Also includes tips for using edible flowers and how to host a tea party.