Christmas cookies are one of the joys of the season. Baking, sharing, and of course, eating them are an essential part of the holiday season in many families.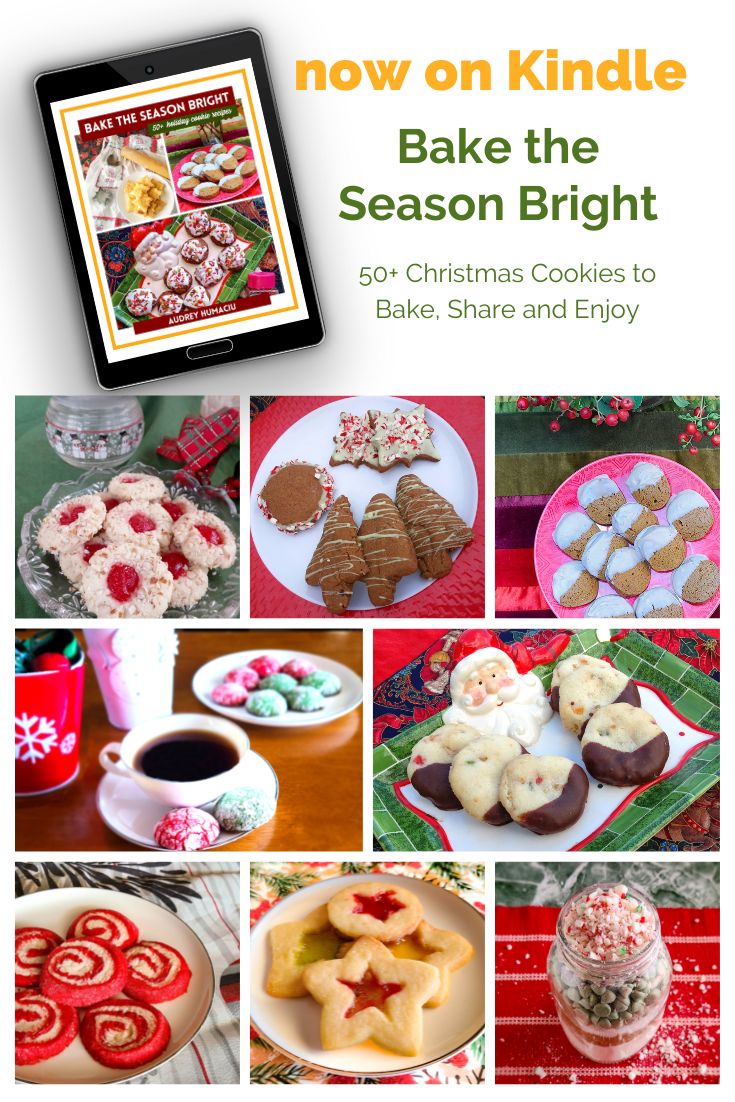 Bake the Season Bright contains more than 50 easy recipes using basic ingredients and equipment you probably already have in your kitchen.
No obscure exotic ingredients to hunt down on the internet or a baking pan that is only used at Christmas time then collects dust in the back of the cabinet the rest of the year.
Cookies in a variety of categories such as:
Bar Cookies
Biscotti
Cut Out Cookies
Rolled Cookies
Sliced Cookies
Spritz Cookies
Cookie Mixes in Jars
Available on Kindle
Whether you are a novice cookie baker or Mrs. Claus, there is sure to be a new recipe or two for you to enjoy with family and friends.

Don't own a Kindle? No problem there is a free Kindle app for Android, Apple or PC.
Reflowable Version for all Kindle Devices and Apps
This is a lower file size with less graphics that will work on all devices and apps.
Print Replica Version for Kindle Fire Tablets and Phone Apps
This is a replica of the print version with a larger file size due to enhanced graphics. It will not work on all devices: such as Kindle e-readers and the Kindle PC/Mac.