Jump to Recipe
Print Recipe
Basic Crepes recipe that can be used for savory or sweet fillings for a main course, breakfast or dessert.
These Basic Crepes are very simple to make at home with basic ingredients and can be used for breakfast, dinner or dessert.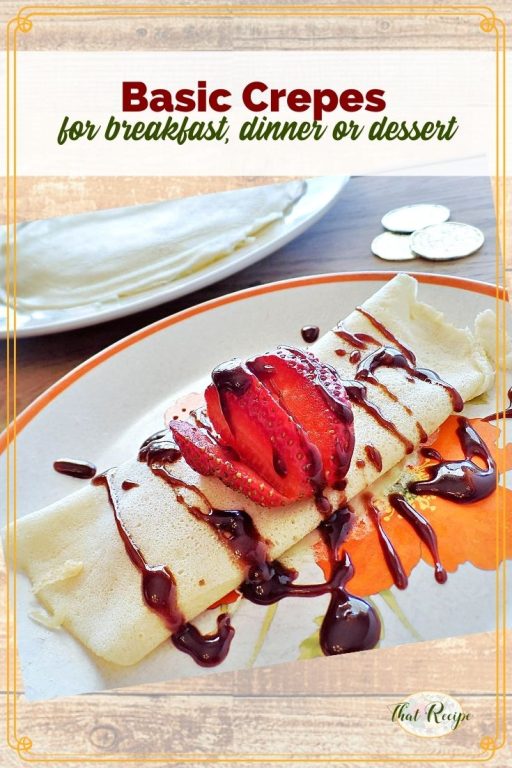 In case you still need some good luck this year, may I suggest making some Homemade Crepes on February 2 with a piece of gold in hand for La Chandeleur, aka Crepe Day, aka Candlemas.
February 2nd is a celebration of the presentation of the child Jesus in the Christian faith. It is celebrated differently in many places, but today's food lesson is on France.
You'd think I would have learned this tradition from the Lalanne side of my family, but the first time I heard of the Crepe tradition was in French IV avec Madame Adams. She brought in crepe batter and an electric skillet and made each of us make a crepe with one hand while we held a piece of gold in the other. Of course we had to "parlez en Francais" while we enjoyed our hard work.
How to Flip Crepes on La Chandeleur
You are supposed to hold the pan in your dominant hand and the gold piece in the other after cooking the first side of the crepe. Remove the pan from the heat and flip the crepe by flicking your wrist and tossing it in the air having it land back in the pan.
If you are successful you will have prosperity throughout the year.
A few tips: make sure you use plenty of spray or oil and loosen the crepe before attempting to flip.
I freely admit I have never been able to do this, even with a buttermilk pancake.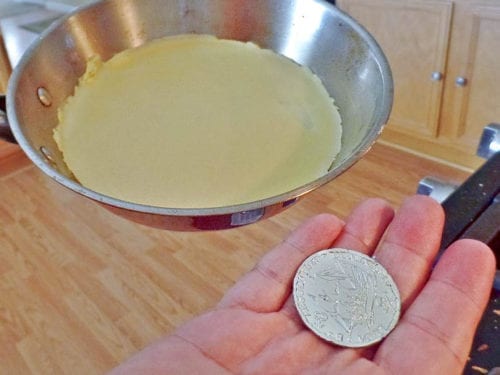 French Quotes about La Chandeleur
Interestingly, About.com had several French quotes about La Chandeleur that sound vaguely like the superstitions we have here in the US surrounding Groundhog day
À la Chandeleur, l'hiver cesse ou reprend vigueur
On Candlemas, winter ends or strengthens

Chandeleur couverte, quarante jours de perte
Candlemas covered (in snow), forty days lost

Rosée à la Chandeleur, hiver à sa dernière heure
Dew on Candlemas, winter at its final hour
A Few Tips on Homemade Crepes
Regardless of the superstitions surrounding the day, Crepes are simple to make and great for breakfast, dinner or dessert any day.
You can add almost anything to them from strawberries and Nutella (my son's favorite) to chicken or turkey and gravy for a quick and delicious weeknight meal.
I try to make a double batch to have for a second meal. Just let them cool in a nice stack and slip into a zip to lock bag. Defrost in the fridge then heat and eat.
One last bit of wisdom: the French also say "The first crepe is for the dogs". No matter how often you make them, the first one almost never comes out right.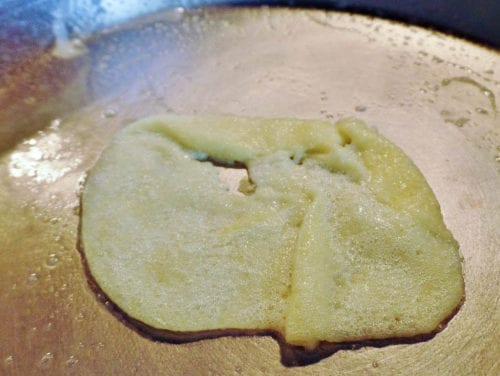 Since, we don't have a dog, I usually nibble on it while I make the rest.
Basic Crepes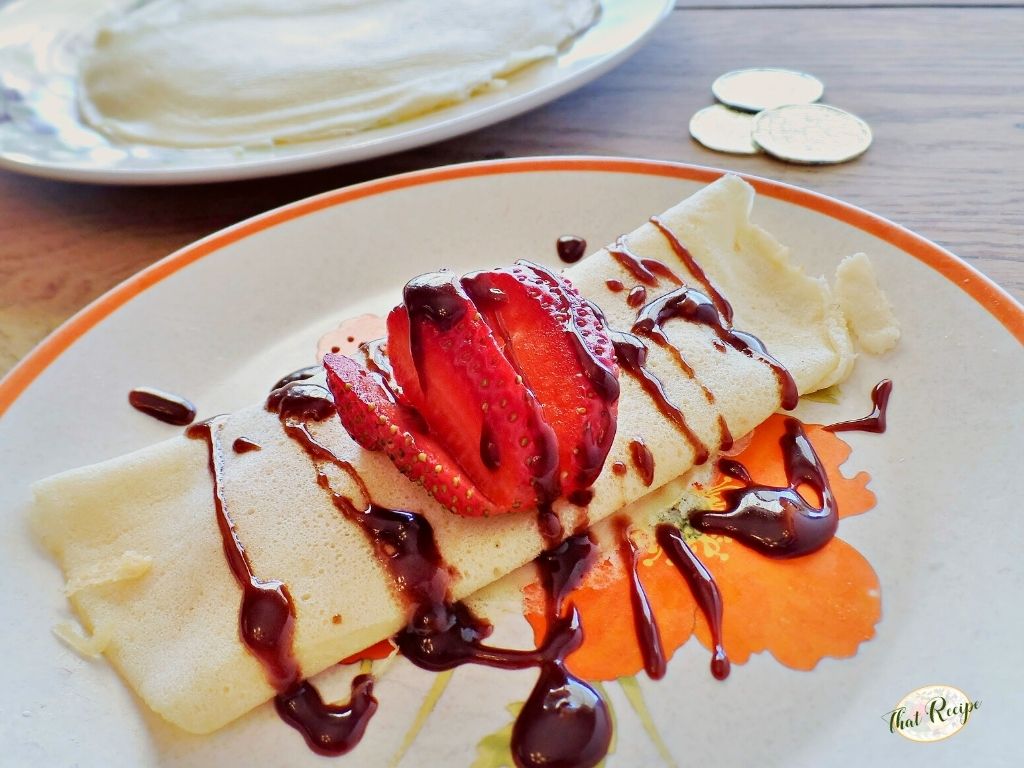 Ingredients
1

cup

all purpose flour

¾

cups

water

¾

cups

milk

3

eggs

2

tablespoons

butter

(melted and cooled to room temperature)

¼

teaspoon

salt
Instructions
Mix all ingredients in a blender for about 1 minute on high or in a medium bowl with a whisk or mixer. Let rest in refrigerator for at least 1 hour up to a few days.

Spray a small cast iron or non stick skillet (5-6 inches) with cooking spray. To test if the pan is at the right temperature, place a tablespoon of batter in the middle, if it cooks completely in 20 seconds the pan is ready. Adjust the heat up or down if it cooks faster or slower.

Respray pan if needed. Pour ¼ cup of batter into pan and swirl until completely coated. Cook for 20-30 seconds until crepe looks cooked and edges just begin to brown, flip, cook for another 20 seconds to brown the other side.

Remove from pan place on a plate and cover with a clean towel to keep warm until finished cooking the remaining batter.
Until next time, happy eating.
~Audrey