Someone in this house just turned 7. No it wasn't me.
Little Master's cake request this year was a monster cake.
Hubba-wha?! Not Ninja Turtles? Not Super Mario?! Not even Lego? Nope, a monster cake.
How am I going to pull that off?
So, I did what any (in)sane mom did and scrolled through Pinterest with him. As soon as we saw this picture we both knew this was IT.
Go visit The Cake Blog for complete directions. And while you are there, check out some of their other gorgeous cakes for inspiration.
After the horribly dry lemon cake last year, my husband pretty much insisted I use a boxed mix. When we were in the baking aisle of the grocery store, he told J to pick whatever flavor he wanted so I didn't have much choice left. But, inspiration struck when he grabbed the strawberry. So I grabbed a vanilla cake mix too.
I knew I had this tucked away in the cupboard.
Checkerboard cakes are so much fun and so easy! I use the 9" pans frequently for standard cakes, so this isn't a one time use pan like the castle pan from his 4th birthday (I still have it if anyone wants to borrow it!).
Another great cake baking tool I love is my insulated pan wrappers. You soak these cloth strips in water, then wrap around the pans. When you bake the cake the pan does not get hot immediately so the outer edges cook more slowly so the middle doesn't to pop up. Result: a flatter cake and no cutting off the top to level it for stacking.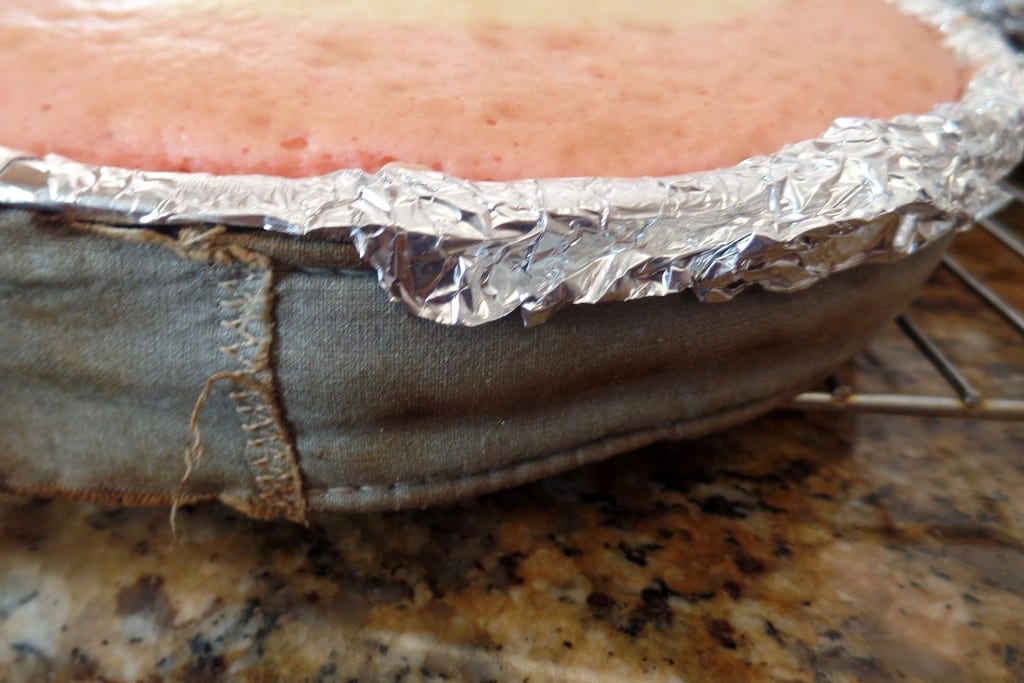 All I did was mix the cake mixes per the box directions. You have my permission to make your cake from scratch like I wanted to do. You can also go the easier route my husband chose.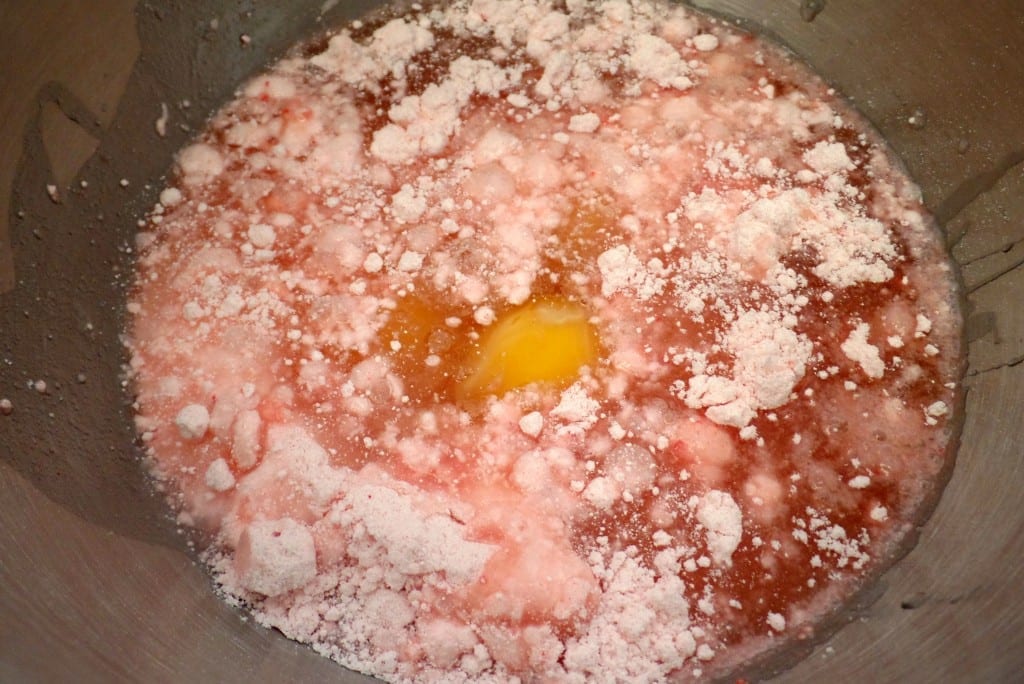 Put the special divider in one pan. Pour dark-light-dark in to two pans like this.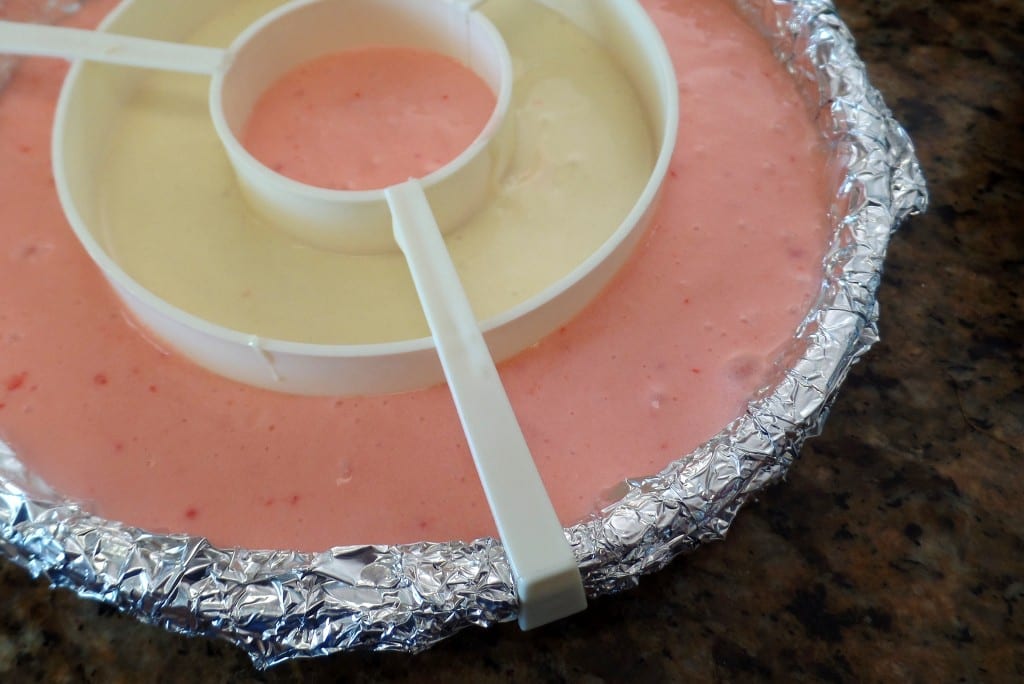 Remove the divider after pouring the first layer.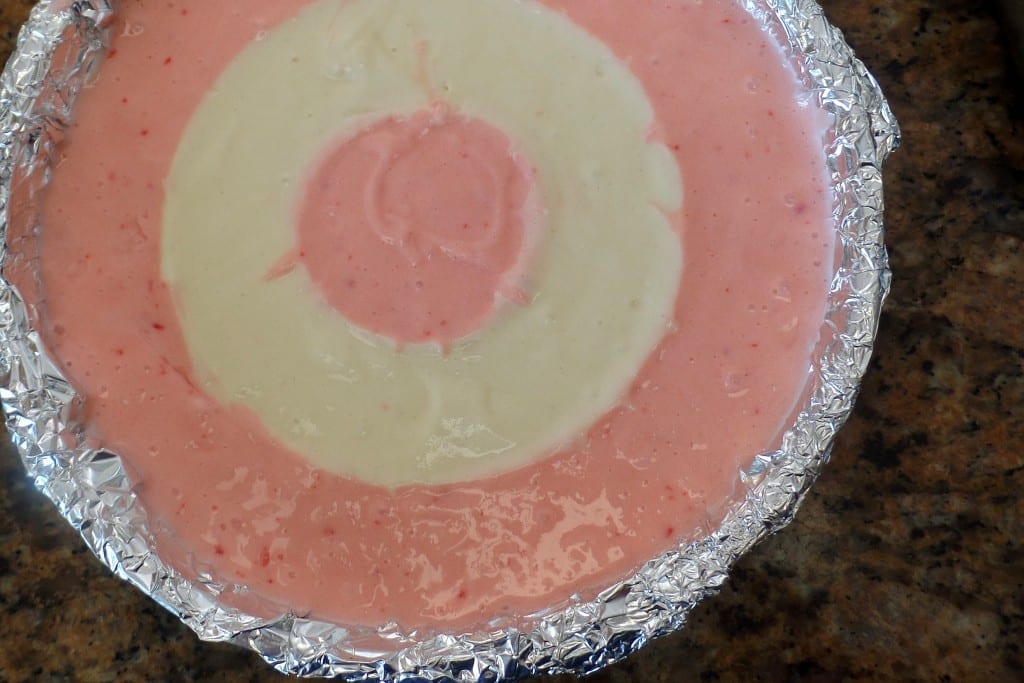 And make another just like it, then one layer light-dark-light in what will become the middle layer. Rinse the divider in between each layer. You will end up with batter leftover so have some cupcake wrappers handy.
Since J loves Neapolitan ice cream I went with a quick and easy Hershey's "Perfectly Chocolate" Chocolate Frosting.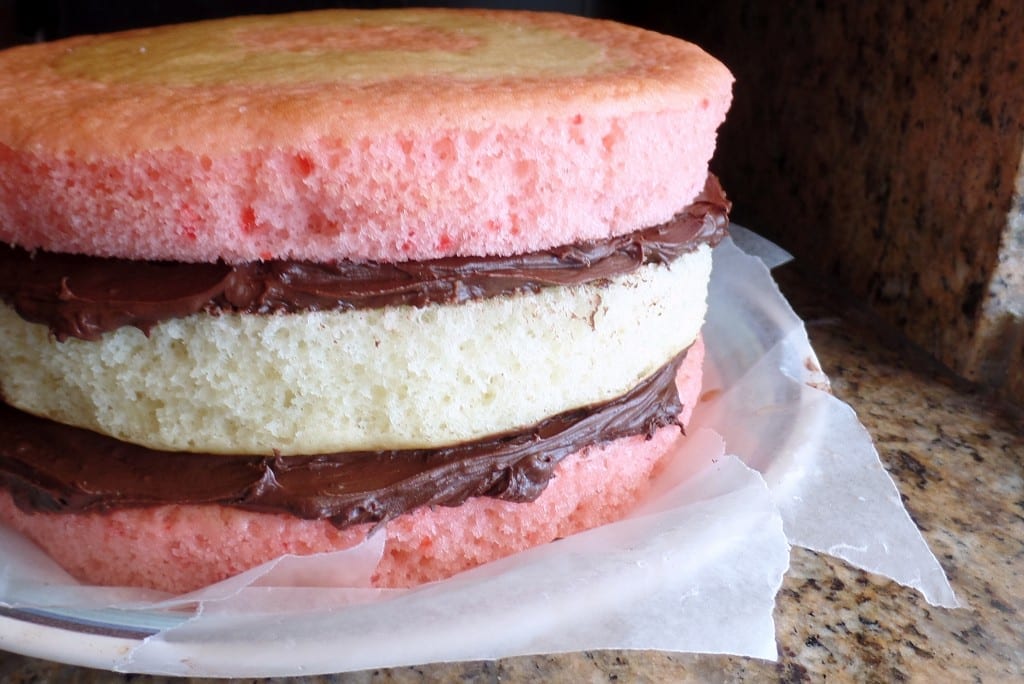 Then I quickly decorated with "chocolate sandwich cookies" and "candy coated chocolate pieces" plus added a few candy eyeballs for fun. Stuck in a 7 candle and I was done.
Carrie Selman's is cuter! But my little monster didn't care. Plus when you cut into this one, there was a swell checkerboard pattern.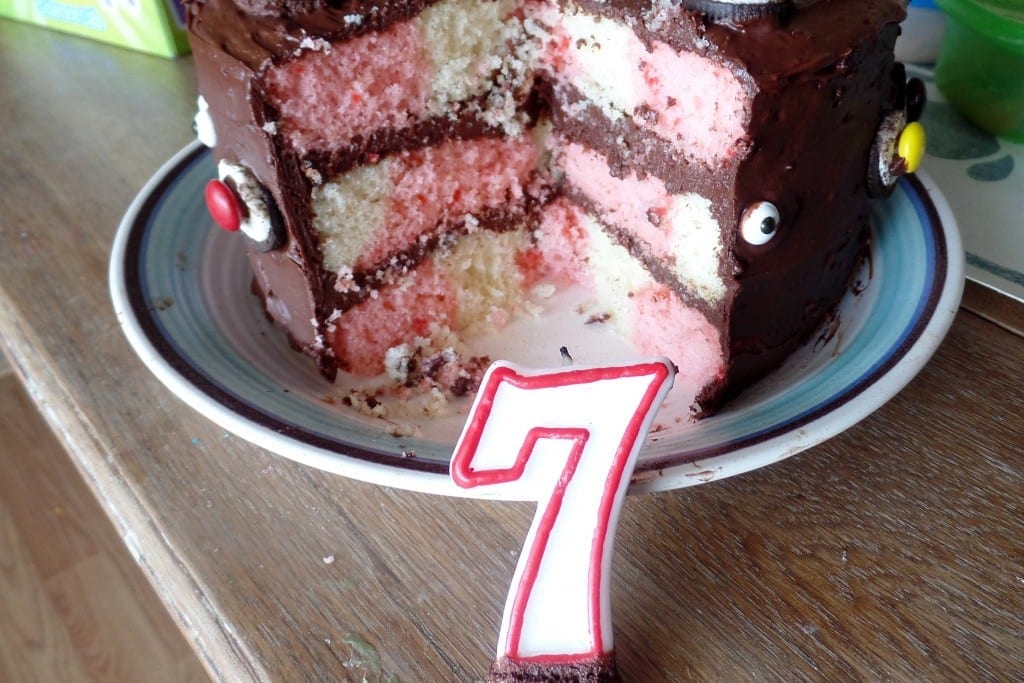 (pretend the checkerboard pattern actually lines up, okay?)
Until next time, happy eating.
~Audrey