Jump to Recipe
Print Recipe
This healthy Pumpkin soup is packed with pumpkin and other root vegetables. Ready in under 30 minutes making it perfect for chilly fall weeknights.
I swore I was not going to do it. I was not going to be like EVERYONE else and write up a pumpkin recipe this month. Seriously, I hit the pumpkin saturation point by the 5th of this month. "Pink" tinted recipes were a close second. If I created a pink pumpkin gluten free organic recipe I would win the Ultimate Uber Trendy Blogger Award, if there were such a thing! Sigh. I am not making fun of breast cancer or those with problems digesting gluten. It's just too much sometimes. Especially when everyone feels compelled to do it in October. 
Technically, these are not exclusively "pumpkin" recipes. You can use any winter squash to make them: butternut squash, acorn squash or even pumpkin in any of these recipes. Pumpkin is the easiest because you can just buy a can of pumpkin puree. Or, if you are a lucky super shopper like I am, you can score a few containers of organic pumpkin puree on the discount rack for 50% off!
According to The World's Healthiest Foods website, winter squash are an amazing source of vitamins and antioxidents.
Winter Squash
1.00 cup baked
205.00 grams
75.85 calories
Nutrient
Amount
DV
(%)
Nutrient
Density
World's Healthiest
Foods Rating
vitamin A
10707.15 IU
214.1
50.8
excellent
vitamin C
19.68 mg
32.8
7.8
excellent
fiber
5.74 g
23.0
5.4
very good
manganese
0.38 mg
19.0
4.5
very good
vitamin B6
0.33 mg
16.5
3.9
very good
potassium
494.05 mg
14.1
3.3
good
vitamin K
9.02 mcg
11.3
2.7
good
folate
41.00 mcg
10.2
2.4
good
tryptophan
0.03 g
9.4
2.2
good
copper
0.17 mg
8.5
2.0
good
vitamin B2
0.14 mg
8.2
2.0
good
omega-3 fats
0.19 g
7.9
1.9
good
magnesium
26.65 mg
6.7
1.6
good
One simple way to prepare them is to cut them in 1" cubes and steam them until soft. Sprinkle on some seasonings (and a dash of parmesan cheese for me) and you have a delicious and nutritious side dish.
If you want to go one step further, after you steam them you can puree them in the blender or food processor and use in one of the following recipes. Since they are in season now (in other words "cheap") you can prepare a lot and freeze some of the puree in zip to lock freezer bags for use later.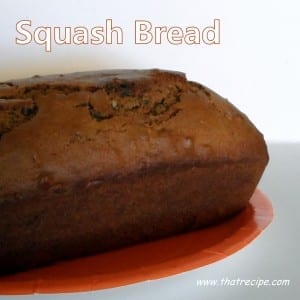 Squash Bread - simply substitute pureed squash for the carrot puree in Justin's Favorite Carrot Bread recipe. This is a healthified version of Mimi's Café Carrot Bread and is made often at my son's request. The boy who gags when presented with a vegetable, knows there are vegetables in it, but still loves the bread.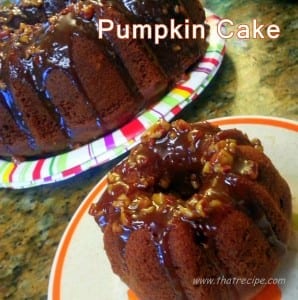 Pumpkin Spice Cake with Caramel Pecan Glaze  - Oh my! I got this one from my friend Carol over at The Pastry Chef's Baking. I made a recipe and a half last night so I could make one big Bundt cake and 6 small ones - 4 for his teacher, specialists and aides and 2 left for us.  It was delicious with all of the spices and then add the rich gooey caramel and pecans and... Well, let's just say it is good I only left us two mini Bundt cakes. With the sugar and cream and white flour and butter you probably negate the health benefits of the squash, but it was so worth it. Luckily, I am doing a PE lesson with J's class today so I can burn off some of those calories.
Pumpkin Soup - The heavy cream in this one makes it a not so healthy recipe as well. You could definitely substitute fat free half and half (I know, it is an oxy moron) or fat free/reduced fat sour cream or yogurt. Or omit it entirely. Feel free to use any type of winter squash as I did when I used acorn squash for the photo below.
Pumpkin Soup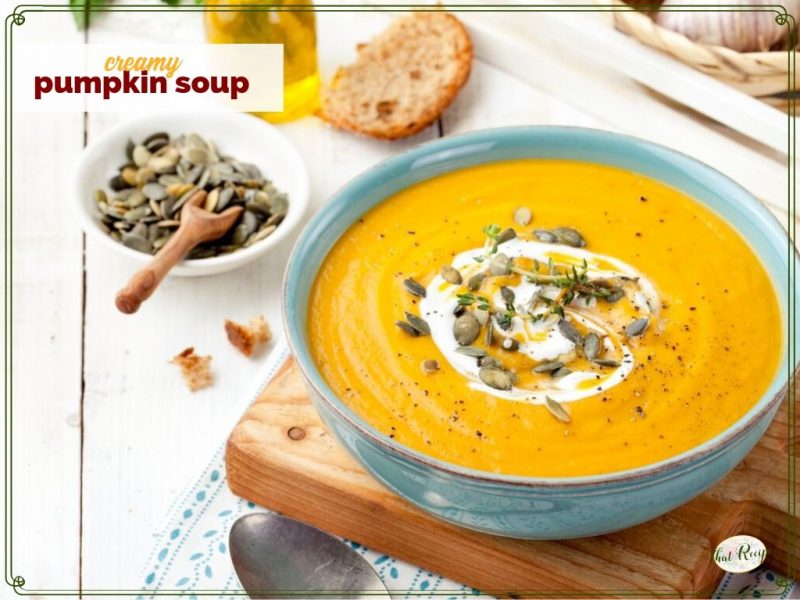 Ingredients
2

tablespoons

olive or canola oil

½

cup

Vidalia or Walla Walla onions

(minced)

1-2

cloves

garlic

(minced)

2

tablespoons

flour

2

cups

fat free chicken or vegetable stock

2

large

carrots

(peeled and diced)

1

medium

turnip

(peeled and diced)

15

ounce

can pumpkin puree

(or 2 cups cooked winter squash, cubed)

¾

cups

yogurt, coconut or almond milk

1

teaspoon

ground cinnamon

½

teaspoon

ground nutmeg

salt

(to taste)

white pepper

(to taste)

sunflower or pumpkin seeds

(optional for garnish)

yogurt

(optional for garnish)

maple syrup

(optional for garnish)
Instructions
Heat oil on medium heat in a stock pot. Add the onions and sweat them until they are translucent. Add garlic and cook lightly. Do not brown onion and garlic.

Stir in the flour and mix thoroughly to make a smooth roux. Add the stock all at once and stir to combine.

Add carrots and turnip; increase heat to bring liquid to a low boil, stirring frequently to prevent burning. Reduce heat and cook until carrots and turnip are soft, about 15 minutes.

Stir in pumpkin, yogurt, spices, salt and pepper. Cook until pumpkin and milk are hot. Add more liquid if desired.

Process with a hand held blender (or put in blender or food processor), making a smooth puree. Taste and adjust the seasonings as needed.

Pour into serving bowls, garnish with seeds, sour cream/yogurt and/or a drizzle of maple syrup. Sprinkle with freshly grated nutmeg.
Until next time, happy eating.
~Audrey