I am in love with my new pressure cooker! There I said it, er, typed it. I don't care how geeky that sounds. I bought the Fagor Duo 10 quart pot with strainer, because it was recommended by Cooks Illustrated and I had a 20% off coupon and credit card rewards bringing my total cost to $14! Yeah me!
Even at $119 plus shipping I can already tell this would be worth it for me. Technically CI recommends the 8 quart size, but I want to do pressure canning so I went with the bigger size. And, I suppose I should point out that neither Fagor nor Cooks Illustrated is sponsoring this post. If they want to share it on their sites that's fine by me, but I am not getting any compensation for this post.
Like many people who do not live at higher elevation I never gave a pressure cooker much thought. If you are at any kind of elevation, you probably already have one and couldn't imagine cooking beans without it. Ma'am said "it would have taken 3 days to make them in Tucson without a pressure cooker!" Here are more of her thoughts on cooking at high altitude. Far be it from me to correct my mother, but technically altitude is how far you are in the air above the ground (think planes) and elevation is how far the ground you are on is from sea level. In her defense though, both terms are used interchangeably with reference to cooking.
Why would you want to cook with pressure? By locking in the steam you increase the pressure inside the pot so the liquid can reach higher temperatures than otherwise possible. Things cook faster and in the case of pressure canning, bacteria is killed that can't be at 212 degrees (that's a topic for another day).
In my hometown of Fremont, CA there is a large Afghan immigrant population. Ma'am went into one of their specialty stores years ago and saw a huge assortment of pressure cookers. Why the popularity? Food cooks faster under pressure therefore less fuel is needed and there isn't a lot of fuel available in Afghanistan. So, I guess pressure cookers can be considered an eco-friendly way to cook as well as a necessity in some places.
Truthfully the idea of using one scared the daylights out of me, particularly after the Boston Marathon Bombing. I even got a few warnings from Ma'am about being careful when you open it, blah blah blah. Today's pressure cookers are just about dummy proof. Unless you start tampering with the safety devices you can't open them when they are still under pressure.
Have I convinced you to go get one or dig yours out of the back of the cabinet yet? Let me tell you about the first two things I cooked in it.
Chicken Stock and Beef Stock. I have talked about making your own stock before. It is easy and effortless, but it takes HOURS! For chicken at least 5-6 hours and for beef even longer. It sits in the pot simmering and heating up the house. Great in the winter, miserable in the summer.
The recipe in the cookbook that came with the pot said the chicken stock only needs to cook at pressure for 15 minutes. HUH? No possible way.
Into the pot went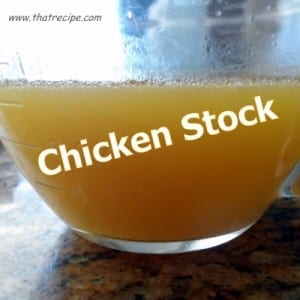 chicken bones I had saved up in the freezer
a peeled onion cut in half,
a carrot cut in a few big chunks
a few bay leaves
a few peppercorns
water to cover
It took about 10 minutes to reach pressure (aka boil), then I set the timer for 15 minutes. I turned off the heat and let the pot cool down naturally for about 15 minutes which allows the contents to keep cooking a bit longer before the pressure releases enough the pot can be opened. When I did it was as if I had let it simmer for 6 hours!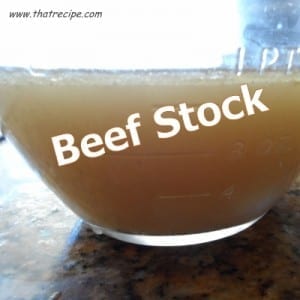 For the beef, I browned the bones in the pot, then added all of the same ingredients as above. The water immediately started to deglaze the pan (remove the brown bits stuck to the bottom) and a few stirs with a wooden spoon loosened the rest. This one took about 5 minutes to reach pressure, probably because the pot and contents were warmer than the frozen chicken bones. After an hour at pressure, I turned it off and let it release pressure naturally for another 10-15 minutes. Ooo La La! Look how pretty it is!
I am not sure how long it would take to make the shrimp stock that Uncle Clark mentioned in his recipe for Fried Jambalaya Balls and Gumbo Gravy. I would start at 15 minutes of pressure cooking and if it doesn't seem strong enough cook it a little longer.
Another great thing about cooking it in a pressure cooker is very little liquid was lost due to evaporation as opposed to being on the stove in a traditional stock pot all day. I started with about two quarts of water for each recipe and ended up with about 2 quarts of stock each.
So, do you have a pressure cooker? What do you use it for? Lemme know!
Until next time, happy eating.
~Audrey