Do you know anyone that likes candied citrus peel and chocolate? They are going to love these easy flavor filled cookies.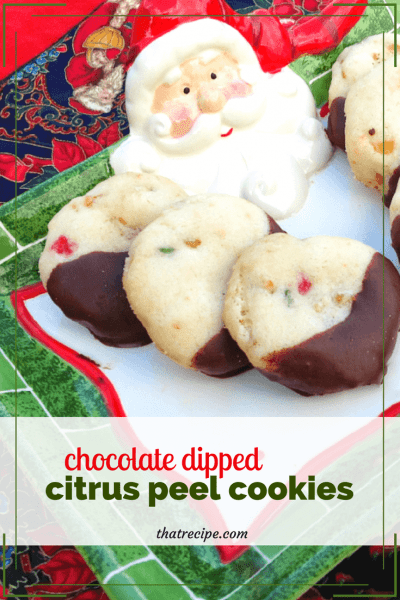 If you read my Panko Crusted Salmon in Orange Sauce post you will know I went just the teensiest bit gaga over WinCo's fruit cake mix. Winco is not sonsoring this post, I just love this mix.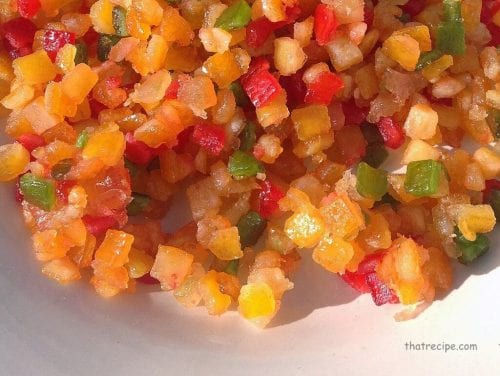 So moist and delicious and chopped into such nice little pieces.
I still haven't used it in a fruit cake and I may make my Mother in Law's recipe with the remaining container I have. In the meantime I am enjoying it in other recipes, like these cookies.
I used the Angel Cookie recipe as a base and added the peel only. The pineapple and cherries, uh, didn't quite make it into the mix. Okay, okay don't look at me like that! I'll confess! I ate them. Sheesh, are you happy now. But, really they wouldn't have been good in here unless they were as finely chopped as the citrus peel.
The cookies are nice and crispy with a citrus-y punch. And the chocolate is the perfect complement.
Angel Cookies
Print recipe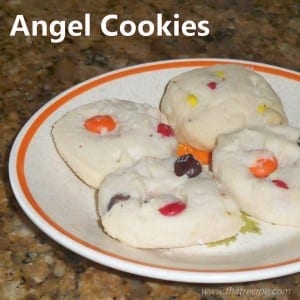 Angel cookies are light and crunchy and easy to customize with anything you have on hand from rainbow jimmies to chocolate chips.
Ingredients
2 3/4 cups all purpose flour
3 1/2 cups powdered sugar
2 1/4 teaspoons salt
3 cups shortening
1 tablespoon vanilla
1 1/2 cup "extras" (chocolate chips, M&Ms, chopped nuts, spinkles, dried fruit, etc.)
Directions
In a large bowl, sift flour, powdered sugar and salt. Add shortening, vanilla and "extras" and mix at low speed until blended. Roll dough into 2" cylinders and chill for an hour or more.

If using candy sprinkles or chopped nuts you
can make the dough without them and roll the cylinders in them before chilling instead.

Preheat oven to 350 degrees. Slice dough in 1/4 - 1/2" slices and place on parchment paper lined cookie sheets. Bake for approximately 10 minutes, until the dough just sets, but cookies have not yet started to turn brown.
Remove from cookie sheets and cool on racks.
Until next time, happy eating.
~Audrey