Flavorful and tender low fat meatballs recipe that can be easily adapted to suit the sauce with which you are serving them.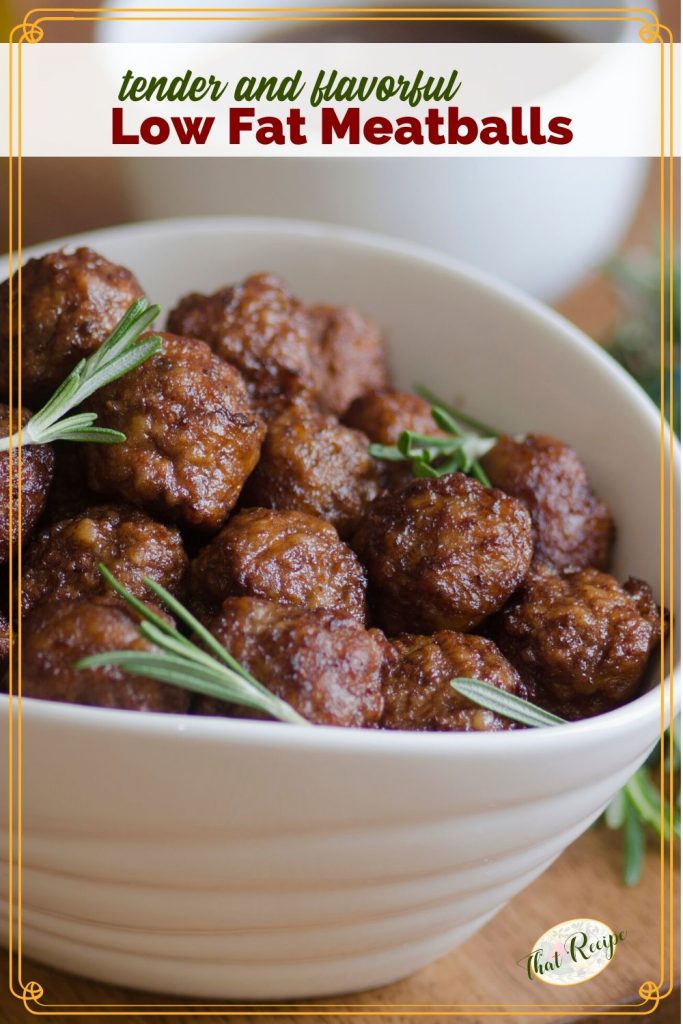 Low fat meatballs can be dry tasteless blobs if you go too low on the fat. The fat gives them the tender juicy taste. But, some meatballs can have too much fat and irritate your stomach if you aren't used to it. The recipe is based on one in the Cook's Illustrated Cookbook, but I reduced the fat while maintaining the flavor and texture we all desire.
I have made these twice now with 10% fat beef and fat free dairy and they were awesome both times. This time I made it with both pork and beef because I actually had some ground pork on hand. But, they are just as delicious with only beef.
The tricks to tender and flavorful reduced fat meatballs are "the secret ingredients":
panko crumbs soaked in yogurt and milk for moisture and a slight tanginess.
gelatin for texture
parmesan cheese for "umami" (the "fifth taste" of meaty/savory)
Meatball Madness from #OurFamilyTable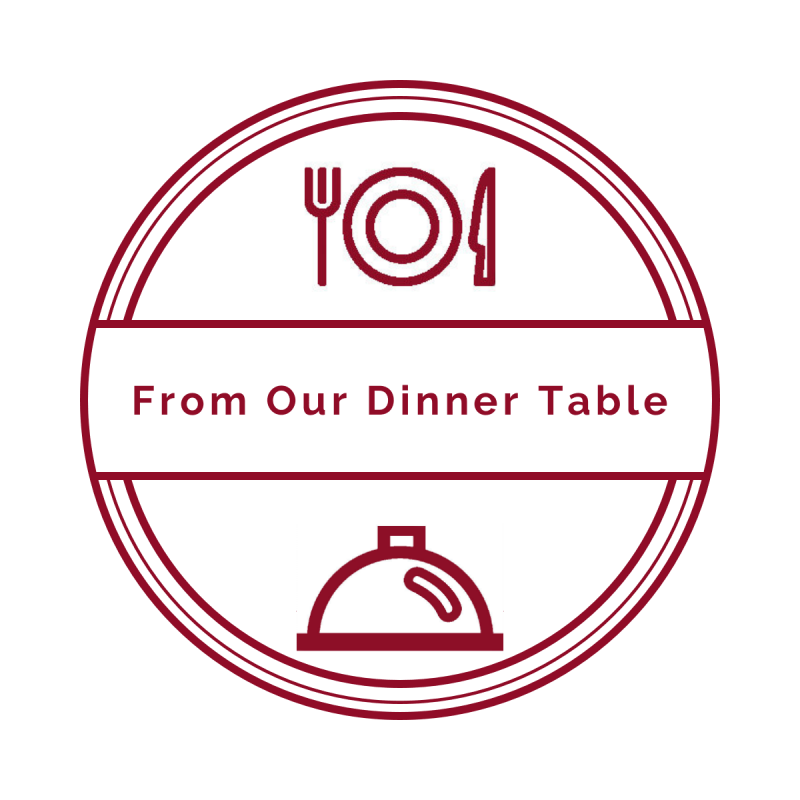 Be sure to check out these delicious meatball recipes from some of my favorite food bloggers:

We share Recipes From Our Dinner Table! Join our group and share your recipes, too! While you're at it, join our Pinterest board, too!
Low Fat Meatballs
Ingredients
1 ½

cup

panko bread crumbs

¾

cups

fat free plain yoghurt

¼

cup

fat free milk

1

teaspoon

unflavored gelatin

3

tablespoons

water

1

pound

10% fat ground beef

1

pound

lean ground pork

(or you can use 2 pounds beef)

1

cup

finely grated Parmesan cheese

4

tablespoons

fresh parsley

(finely minced - or 2 tablespoons dry)

3

cloves

garlic

(finely minced)

½

teaspoon

pepper

4

pieces

bacon

(cooked and crumbled very fine (optional))
Instructions
Preheat oven to 450 degrees. Place a wire rack on a baking sheet.

In a large bowl, combine panko, yogurt and milk. Let sit about 5-10 minutes until it forms a smooth paste.

In a small bowl add 3 tablespoons water and sprinkle gelatin on top to bloom.

Add gelatin and all remaining ingredients to the yogurt/breadcrumb mixture. Thoroughly combine mixture with hands.

Using a small cookie scoop (or tablespoon or by hand) form meatballs and place on wire racks leaving at least ½ inch apart.

Bake at 450 for 15-20 minutes, depending on how big the meatballs are. Flip over halfway. Do not overcook!
Notes
You can add extra spices depending on how you plan to serve these.
For Italian add oregano, basil and maybe a little pepper flakes.
For Asian add ginger and a dash of five spice.
For Swedish add a little ground allspice.
Until next time, happy eating.
~Audrey