Mexican Independence Day is celebrated on September 16. No, it is not on May 5th. Really, Google it if you don't believe me. I'll wait.
If Mother Nature is blessing you with an extended summer (read scorching hot and humid) like she is us here in Southern California, you might want something cool and refreshing to drink to celebrate.
We've got a few choices for you
Classic Margarita – tequila, lime and triple sec
Micheladas – beer, tomato juice and spices
Berry Hibiscus Cooler – my version of Agua de Jamaica – a non alcoholic herbal tea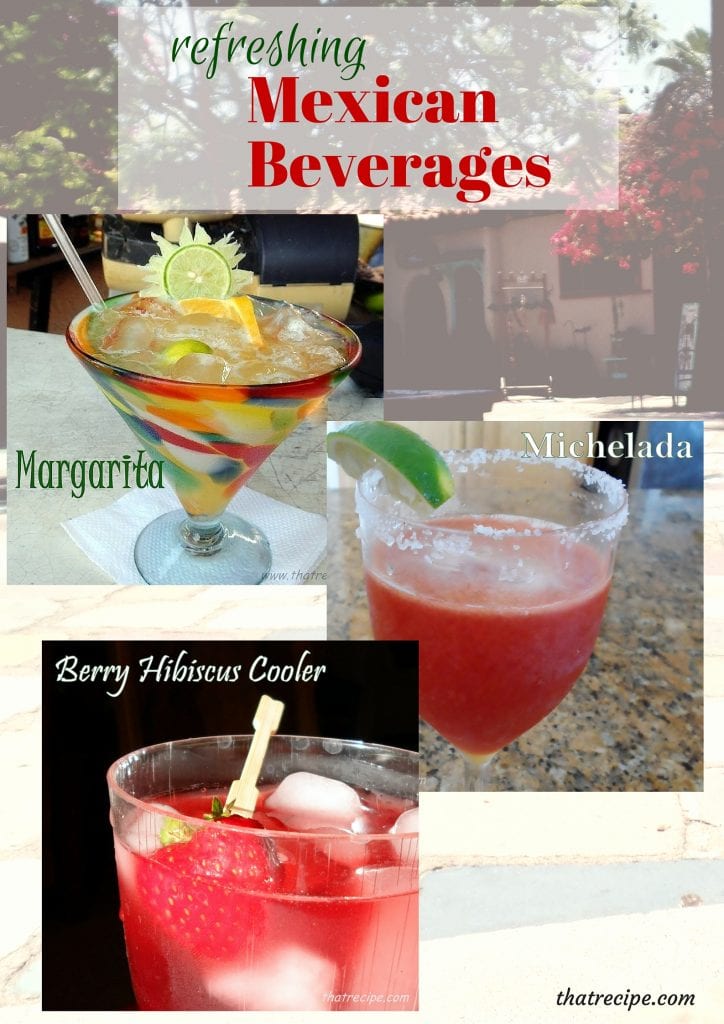 [Tweet "Mexican Drinks – Margaritas, Micheladas, Agua de Jamaica. #mexican #drinkrecipes"]
[gmc_recipe 6434]
[gmc_recipe 6444]
[gmc_recipe 6493]
And if you want some food choices to enjoy those drinks with:
Enchiladas – labor intensive but delicious
Posole – this is a quick version of the traditional long cooking pork and hominy stew
Slow Cooker Chicken Mole – meat and chocolate, don't knock it til you try it
I might just keep it simple and have chips and Pico de Gallo, Guacamole or one of these 10 tomato free salsas.
Until next time, happy (and responsible) drinking.
~Audrey