This is a sponsored post. I have received promotional items from Imperial Sugar and Divine Chocolate. All opinions and recipe are my own.
These Gluten Free Vegan Brownie Bites let everyone enjoy a little chocolate dessert!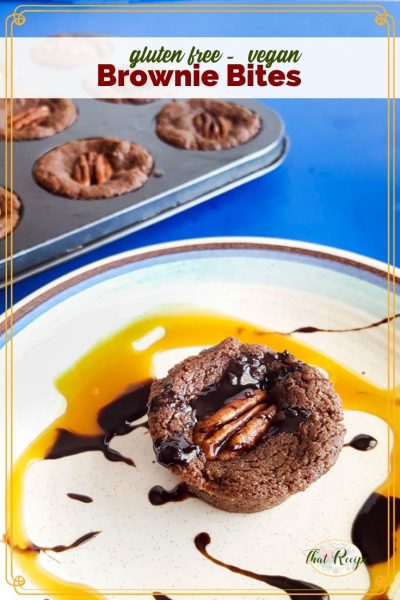 I had high hopes for this recipe, but I have to be honest, the first batch was an oily oven cleaning mess. When I mixed the batter the oil kept separating from the batter. My best guess is the difference in the absorption of gluten free baking mixes/flours. It also could have been because I added slightly more chocolate, the entire 5.3 ounce Divine chocolate baking bar.
I just added more GF flour to the batter and everything was fine. But, I did add a note of caution in the recipe.
Choctoberfest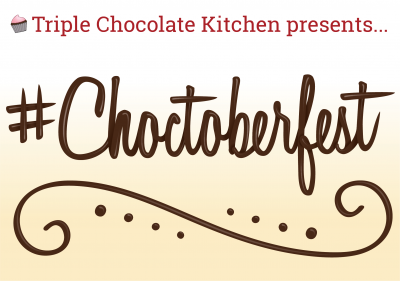 I made this recipe for Choctoberfest, a week long celebration dedicated to all things chocolate hosted by the amazing ladies at Triple Chocolate Kitchen. Over 70 bloggers from around the world are posting their best chocolate recipes this week. Some are shared at the bottom of this page, and you can check out #Choctoberfest on your favorite social media to find more recipes.
We also have a chocolate lover's gift package worth over $400!
You can enter the Choctoberfest giveaway here, and get my Creme de Cacao recipe while you are there.
Divine Chocolate and Imperial Sugar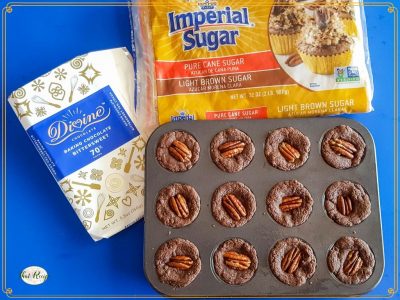 For this recipe, I used Divine Chocolate's 70% baking bar and Light Brown Sugar from Imperial Sugar. I used products from both companies in the Chocolate Marshmallows and Chocolate Tapioca Pudding as well.
Divine Chocolate baking bars are fair trade, non-GMO, and Vegan Society Certified. They also use 100% cocoa butter so melting the chocolate is a dream.
Divine Chocolate recipes - Facebook - Instagram - Pinterest - Twitter
Imperial Sugar is pretty much the only sugar I use, even if that means I have to order it online. This is pure cane sugar, which I find works better than beet sugar in all of my recipes. Plus it is non-GMO, which matters to me.
Halloween recipes on Imperial Sugar - Facebook - Instagram - Twitter
Gluten Free Vegan Brownie Bites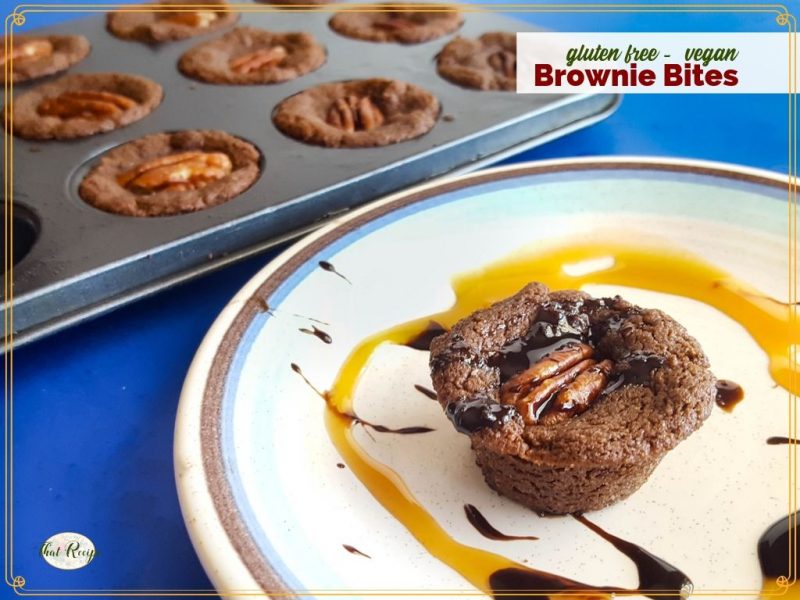 Ingredients
5

ounces

70% cocoa dark chocolate

(I used a 5.3 ounce Divine Chocolate baking bar)

⅓ - ½

cup

organic coconut oil

(see note)

¾

cup

Gluten Free flour / baking mix

(without leavening)

1

cup

brown sugar, packed

(I used Imperial sugar)

½

teaspoon

fine sea salt

¼

teaspoon

baking soda

½

cup

egg substitute

(or 2 large eggs )

1

teaspoon

vanilla

24

pecan halves

(optional)
Instructions
Preheat oven to 350 degrees.

In a two cup or larger glass measuring cup, melt coconut oil and chocolate for 30 seconds. Stir until completely melted, microwaving for an extra 10 seconds if needed.

In a mixing bowl whisk together gluten free baking mix, salt, baking soda and brown sugar.

Add egg substitute and vanilla to the melted chocolate and whisk together.

Fold chocolate mixture into flour mixture.

Fill mini cupcake pans about ¾ full of batter. Top with a pecan half.

Bake for 8-10 minutes until cooked on top. Let cool in the pan on a cooling rack.
Notes
Different gluten free flours and baking mixes absorb oil differently. For my first batch, I started with ½ cup coconut oil and it was too much for my baking mix (yeah, oven cleaning time!). 
Start with ¼ to ⅓ cup of coconut oil and increase it if the mixture seems to dry. The batter will be thick, but it should not have oil separating from it.  
You are invited to the Inlinkz link party!