Jump to Recipe
Print Recipe
Pesto Fries are an amazing side dish or snack. Just bake up some frozen French fries then toss with our deliciously easy homemade pesto sauce and serve.
French Fries are tasty.
Garlic Fries are better.
Pesto Fries are AMAZING! and so simple too.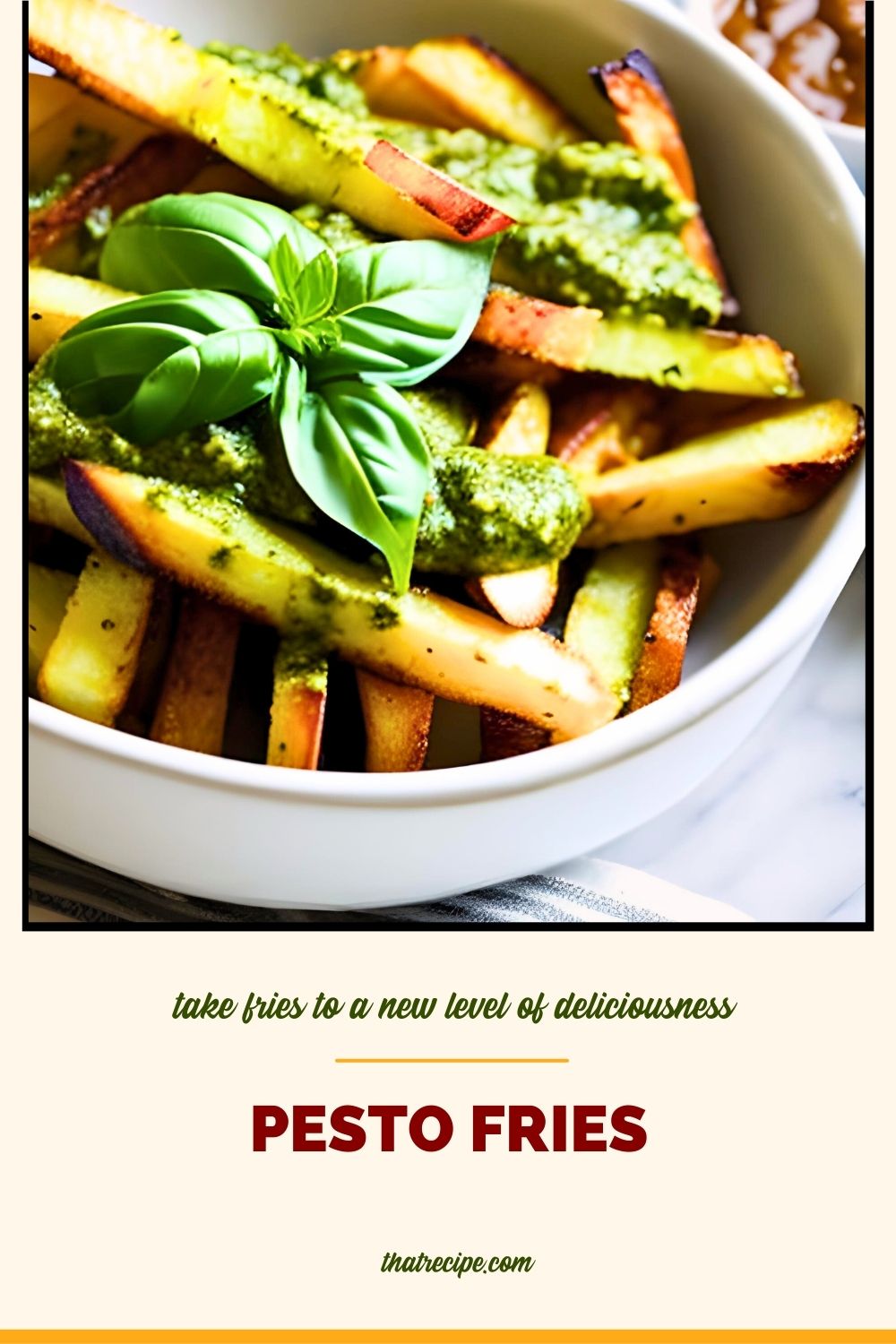 I remember the first time I had Garlic Fries. I trudged all the way around Qualcomm Stadium asking everyone I saw carrying them where to find them. Then all the way back to my seat.
But, oh my! was it worth it.
It almost made up for the Chargers beating my Niners that day. Almost.
But Pesto Fries are even more delicious than garlic fries.
Homemade Pesto
You can buy store bought Pesto, but I have no idea why you would want to.
Pop some fresh ingredients in the food processor and a few pulses later you have one of the most delicious sauces ever created.
Okay, a little extreme, but it is easy and I love Pesto on all the things: pasta, potatoes, eggs, vegetables, chicken, fish, pizza and so much more.
Besides when you make your own you control the amount of ingredients, and I find store bought pesto too oily for my tastes.
Pesto Fries
To make Pesto Fries, just bake or fry up your favorite fries and toss them in the pesto.
I usually use the frozen shoestring variety because the extra crispiness holds up well with the added sauce.
But you can use any fries you like best.
Pesto Fries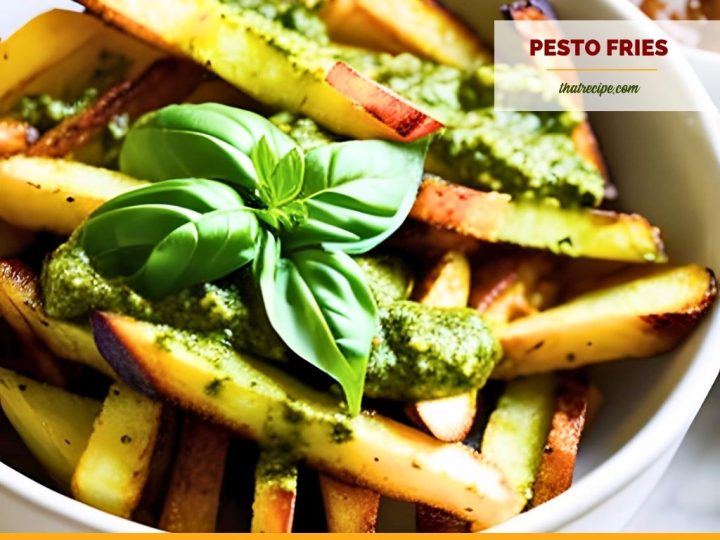 Ingredients
1

pound

frozen French fries

4

ounces

pesto sauce

(see note)
Instructions
Bake fries according to package directions.

In a large bowl combine fries with pesto sauce.
Notes
You can use a jarred sauce, or make our easy homemade pesto sauce (recipe below).
Pesto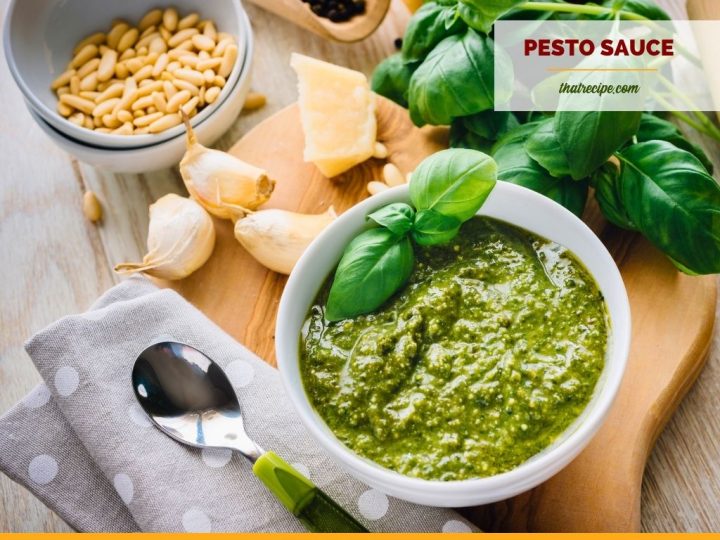 Ingredients
⅛

cup

pine nuts

(or other seeds or nuts)

2-3

cloves

garlic

1

cup

fresh basil

(or cilantro or parsley)

¼ to ½

cup

Parmesan cheese

(grated)

¼

cup

olive oil

(more or less to taste)

salt and pepper to taste
Instructions
With on and off bursts, mince pine nuts and garlic in food processor or blender until fine.

Add basil and ¼ cup Parmesan cheese and pulse until blended.

With food processor running drizzle in olive oil and blend until incorporated.

Add additional Parmesan cheese, salt and pepper if desired.

Store in an airtight container in the fridge for a few days. Or you can freeze in ice cube trays, then put frozen cubes in zip to lock storage bags.
Sound fabulous? Share it!
Until next time, happy eating.
~Audrey