Jump to Recipe
Print Recipe
Simple sugar cookies with a cut out filled with melted hard candies to form a stained glass window. Two treats in one. 
Teenage Mutant Ninja Turtle Cookies with stained glass masks are a fun and easy project for parents and kids.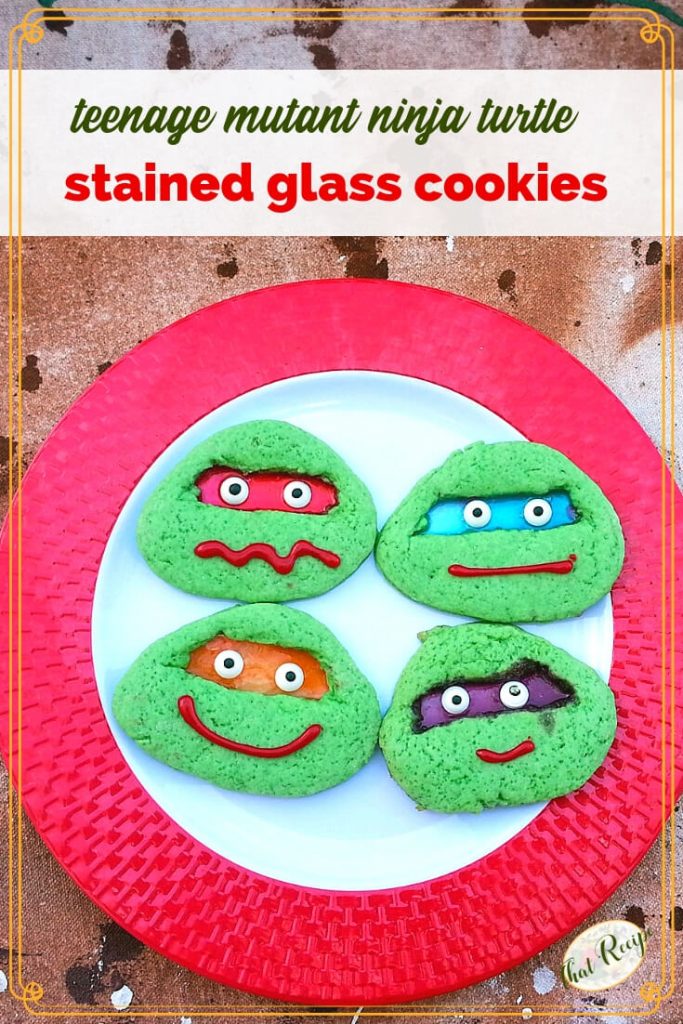 When the category "Back to School/Children's favorite" was announced for the August edition of Fill the Cookie Jar, I asked my 6 year old what kind of cookie he wanted me to make. He responded "Ninja Turtle!". Then he decided that sounded silly and changed to chocolate chip. I satisfied the chocolate chip request from him and his cousins with the TMNT M&M Cookies I posted on Monday.
But, I then I thought of adapting my Stained Glass Cookie recipe to make them.
I could have gone with a circle cookie cutter, or purchased one online, but I decided to make my own. I just used a can of water chestnuts (or tuna) opened both ends, shaped it to look like a turtle head and covered the top with duct tape.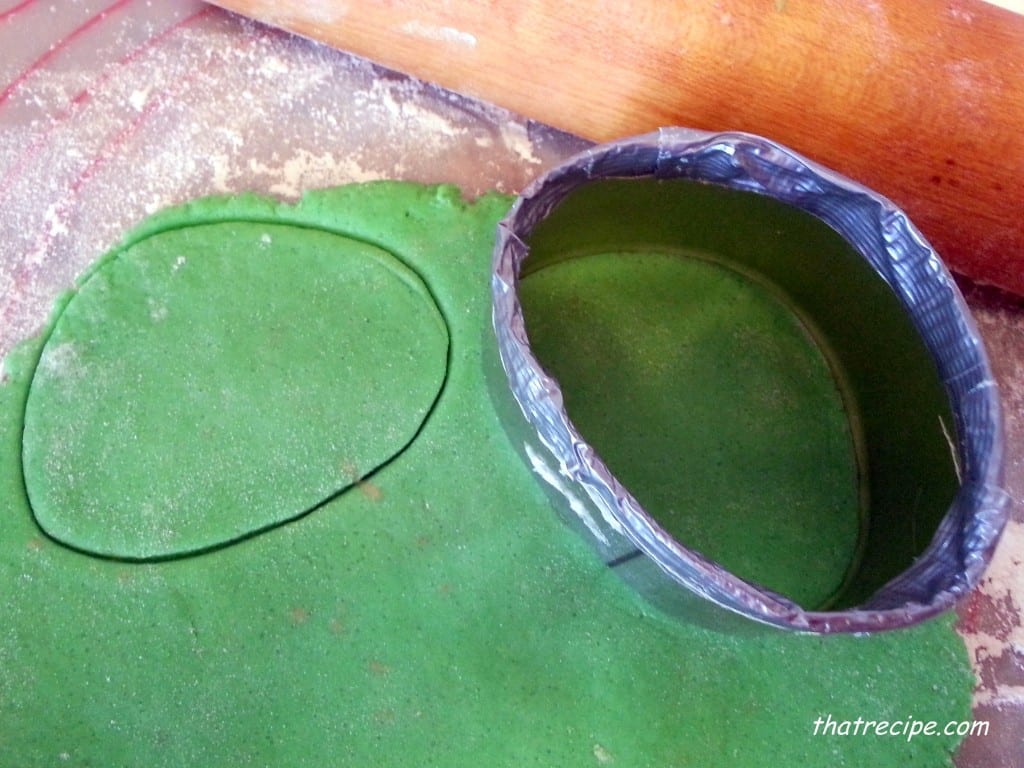 I free handed the masks with a knife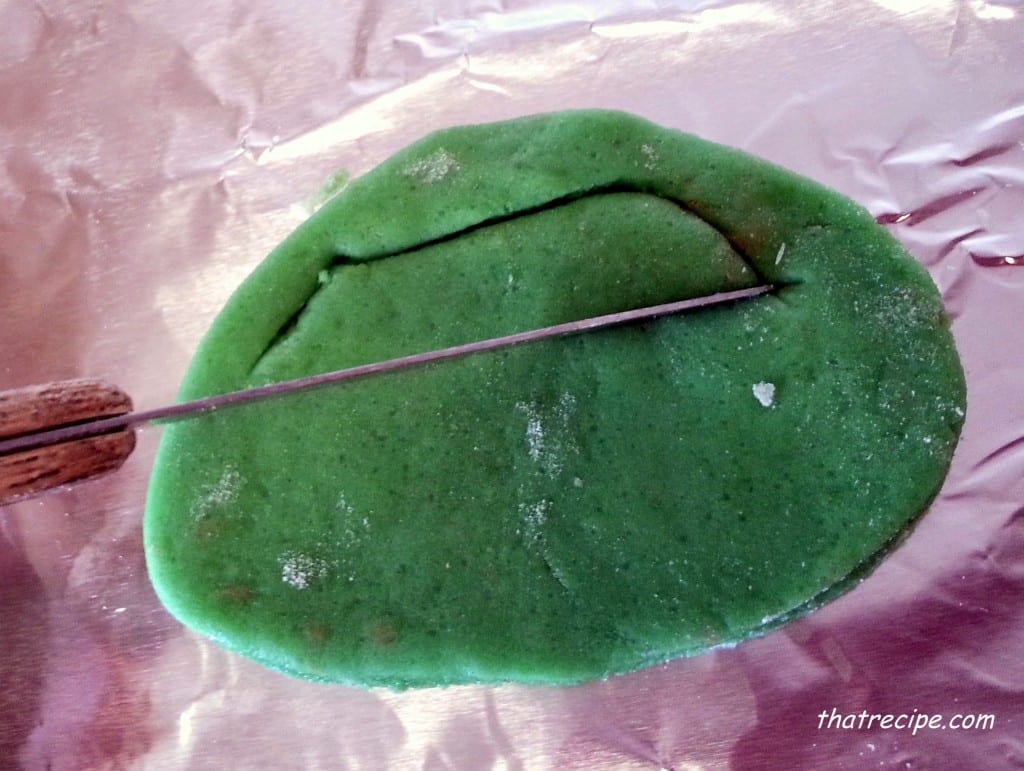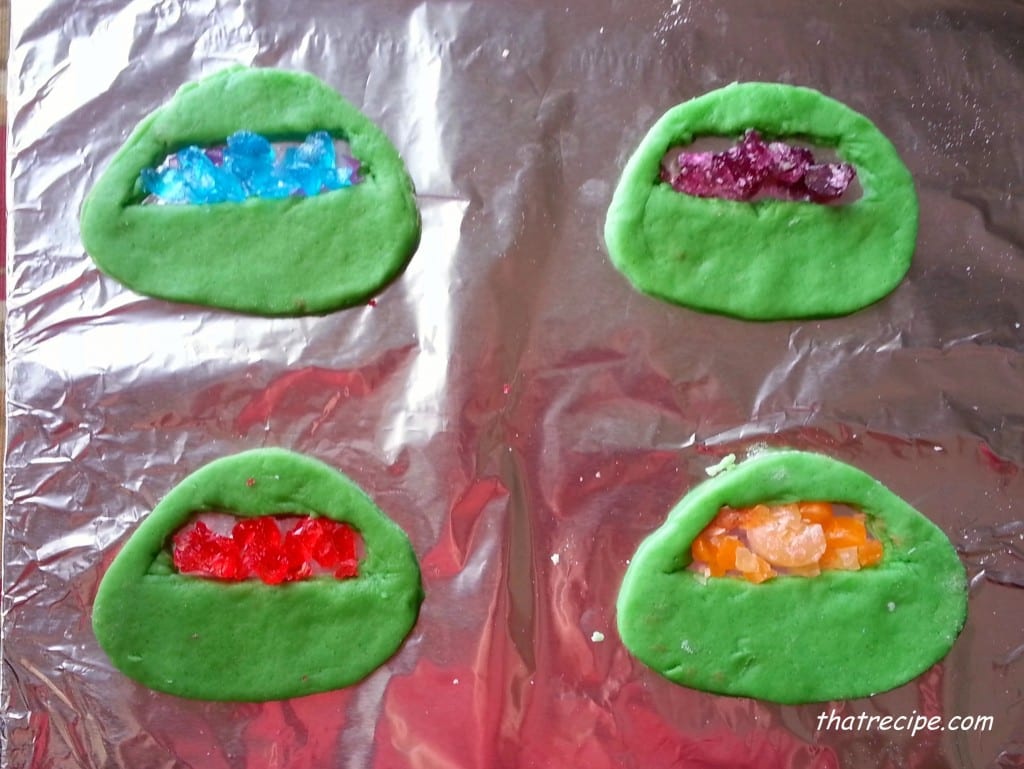 When the cookies were just cooked and the candies melted I removed them from the oven and placed the eyes while the candy was still wet.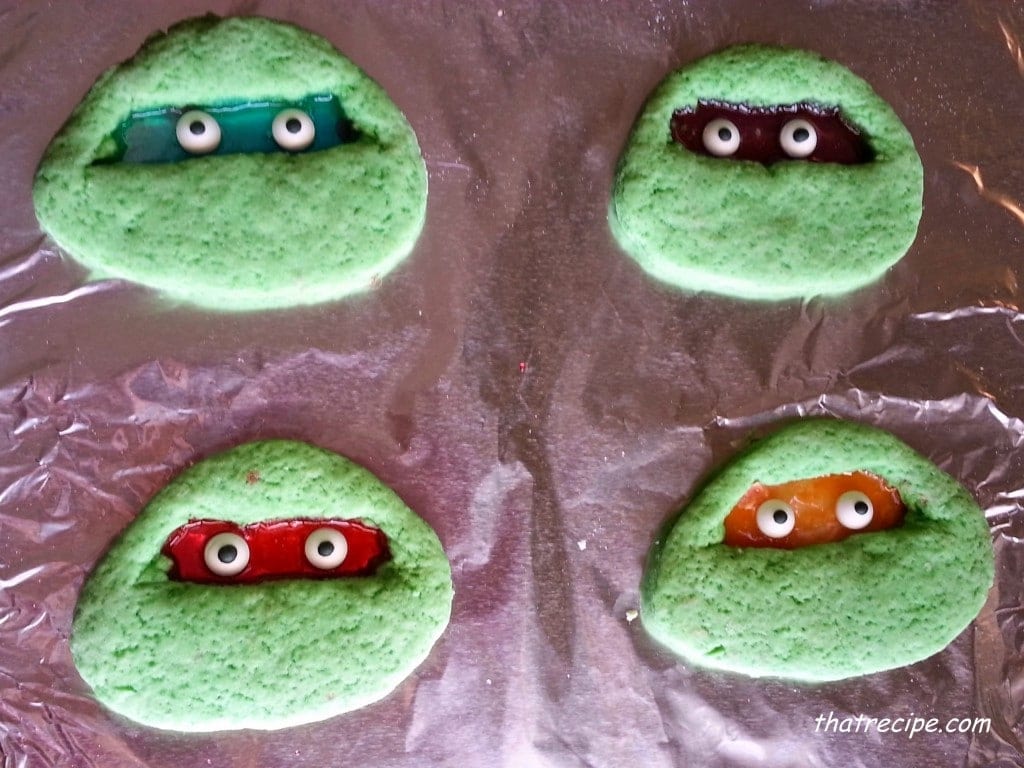 Then I piped on the mouths with some red cookie frosting per J's exact instructions. "Raph is angry, Leo is serious, Mikey gets the big smile and Donnie can have a small smile." Not bad for a kid that was still learning facial expressions and emotions two years ago.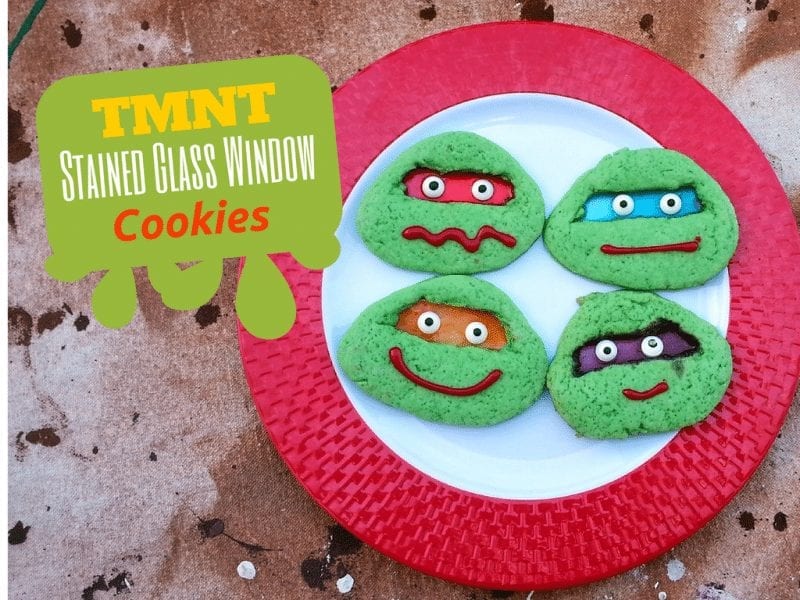 Stained Glass Window Cookies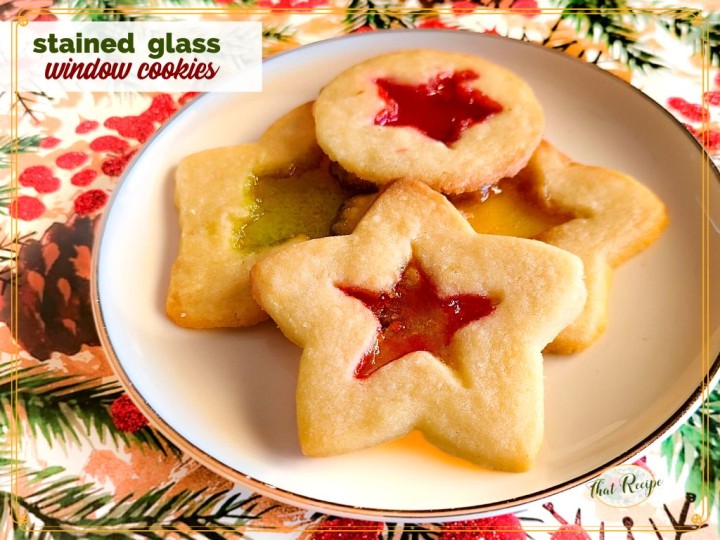 Ingredients
1

cup

sugar

¾

cups

shortening

(or half shortening and half butter/margarine)

1

teaspoon

vanilla extract

(or ½ teaspoon lemon extract)

2

eggs

2½

cups

all purpose flour

1

teaspoon

baking powder

1

teaspoon

salt

40-50

hard ring shaped candies

(or any hard candy, break bigger, thicker candies if using)
Instructions
In a large bowl mix sugar and shortening in a large bowl until creamy. Add vanilla and eggs.

Stir in flour, baking powder and salt until combined and a soft dough is formed. Cover and refrigerate at least one hour.

Preheat oven to 375° F. Line cookie sheets with a silicone baking mat or parchment paper.

THIS IS NOT OPTIONAL! The candy will stick to your pans once it melts and re-hardens and will not come off without a lot of soaking.

Roll dough to ⅛" thickness and cut out outer shapes. Move to cookie sheets then cut out inner shapes with small cookie cutters or freehand with a knife. I use approximately 3" circles or hearts for the outer cookie and 1" cutters for the inside shape.

Put a ring shaped candy in the hole of each cookie. Bake for 7-8 minutes, watching carefully. As soon as the candy is melted and the cookies just start to turn tan remove from oven to avoid scorching. If the candy has not completely filled the hole immediately spread with a knife.

Slide foil or parchment paper off of cookie sheet and on to a cooling rack and allow cookies to cool completely. Remove cookies from foil/parchment, they might stick a little at first so you may need to peel the foil/parchment from the back to be sure to remove it all.
If you are a blogger and want to join us next time, just send me a message or post a comment and we will get you the information. The more the merrier.
Until next time, Cowabunga Dudes!
~Audrey