Jump to Recipe
Print Recipe
Ango Soda is a non-alcoholic drink made with Angostura Aromatic Bitters and Club Soda. Add a splash of Maraschino Cherry Syrup for variety.
When it is hot and humid outside and you need a little somthing non-alcoholic to cool you down try this easy Ango Soda recipe.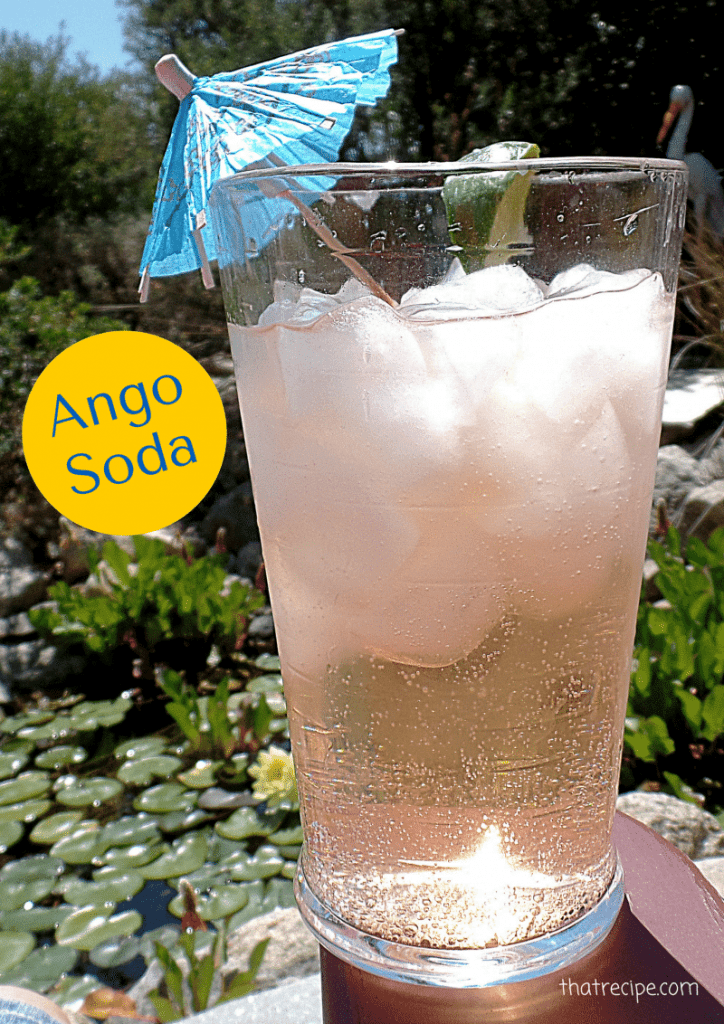 Just three simple ingredients over ice:
club soda (or tonic water)
aromatic bitters (I use Angostura, but any brand will do)
lime (or lemon)
Stir it up and you have a caffeine free, alcohol free and calorie free drink with a light spicy citrus taste.
What are aromatic bitters and where can I find them? You can find them in the alcohol section of the grocery store with the other mixers and drink additives (like margarita salt, grenadine, rose water, etc.)
Does it contain alcohol? Yes. It is 44.7% alcohol by volume.
How can you say the drink is non-alcoholic? A little thing called Math! Don't panic, I will make it easy Math.
Assume you make the drink with 250 ml of club soda and add 2.5 ml of bitters (8 ounces of club soda and a ½ teaspoon of bitters for us lazy Americans).
That is a ratio of 1 part bitters to 100 parts club soda. That 47% alcohol becomes less than a half percent of the whole drink.
You actually only use a few splashes of the bitters which makes that alcohol percentage even less.
For reference, pure vanilla extract is 35% alcohol per FDA regulations.
Now that we have THAT out of the way, let's talk about taste. It has a nice light and refreshing citrus taste with a slight spicy tang to it. It is more like a citrus flavored water as opposed to a syrupy sweet soda or lemonade. Perfect for a scorching day.
For an added kick (and about 10-15 more calories) I added a teaspoon of Maraschino Cherry Juice to make a Cherry Lime Ango Soda, which ended up like a lighter cherry limeade.
I also made some wonderful chicken using the Aromatic Bitters that I need to make again and photograph. AMAZING flavor!
Ango Soda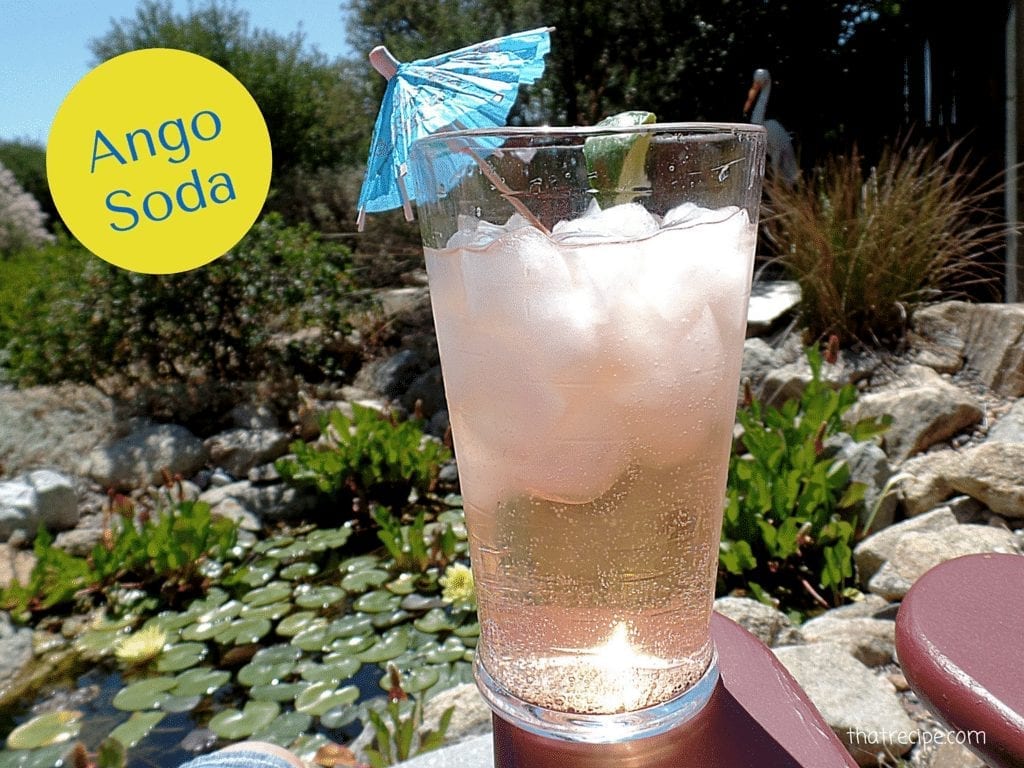 Ingredients
club soda

ice

aromatic bitters

lime

maraschino cherry syrup

(optional)
Instructions
Pour club soda over ice.

Add a few splashes of aromatic bitters and lime juice to taste.

Garnish with a slice of lime.

Optional: add maraschino cherry syrup for Cherry Lime Ango Soda.
Until next time, happy eating (and drinking)!
~Audrey