The neighbors peach tree has been loaded the last month so I "snuck over" while they were at work and picked 6 pounds. The next day they begged me to take MORE! So I did. I froze some, made peach butter and peach frozen yogurt then I decided to make Aunt Geneva's Peach Cobbler recipe to update the photos from the original post a few years ago.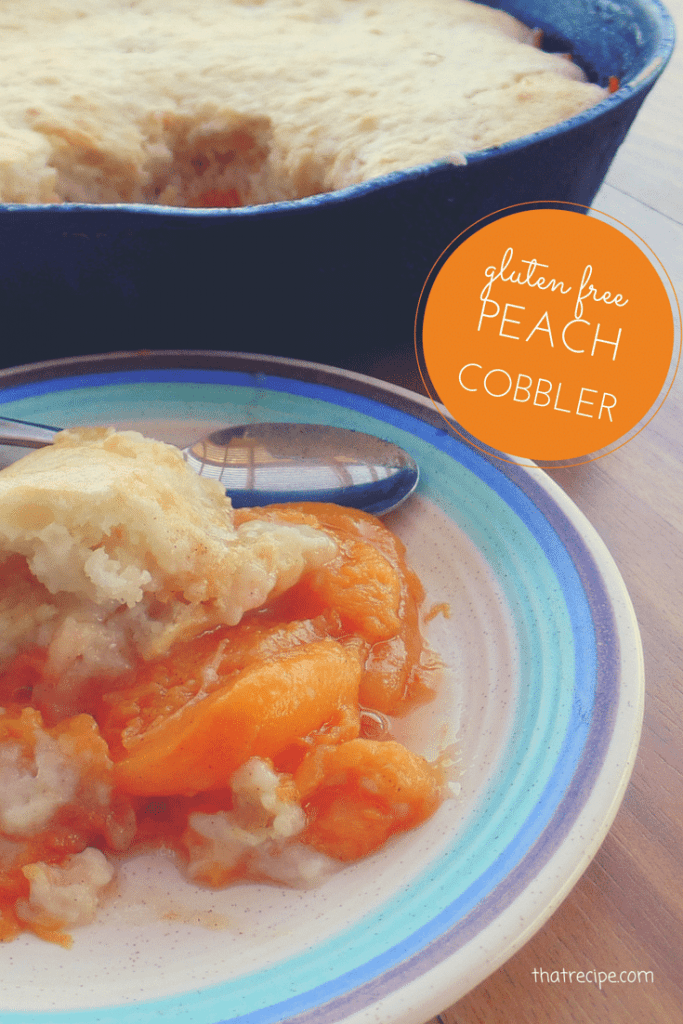 Since I had some all purpose gluten free flour I decided to make it with that. But you can make it with regular flour if you so desire. Both ways are awesome.
If you use canned peaches (like those in this recipe) this recipe comes together even faster. But, I had all of those beautiful peaches to use so I went with those.
The only other change I made from the original recipe, which you can see from the photos, is I opted to use the cast iron skillet to heat the peaches and bake the cobbler. I don't know that it tasted better, but it sure looks pretty and was one less thing to wash.
And the best was to serve this is warm from the oven with a big scoop of vanilla ice cream! Mmmm!
Gluten Free Peach Cobbler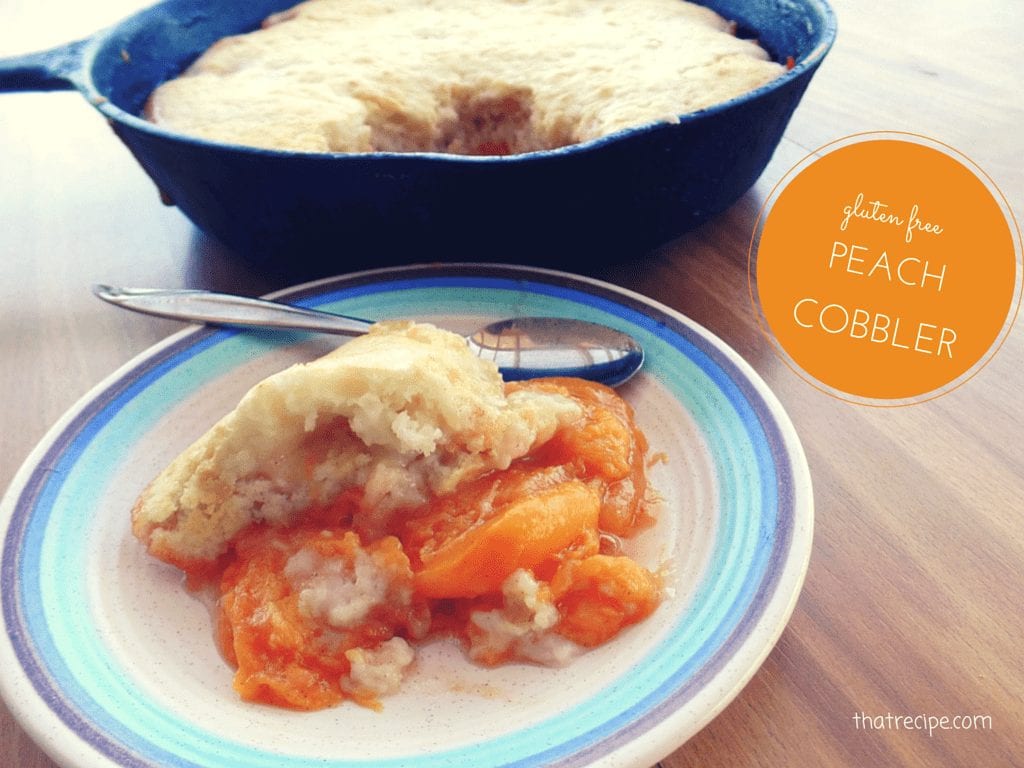 Ingredients
1

can peaches in light syrup - 29 ounce size can

(or approximately 4 cups of fresh peaches prepared as below)

½

cup

butter or margarine

1

cup

all purpose flour

(or gluten free all-purpose flour)

1

cup

sugar

1

cup

milk

1

teaspoon

baking powder

½

teaspoon

cinnamon
Instructions
Preheat oven to 400°.

To prepare fresh peaches: boil a quart or so of water in a large saucepan. Put cold water and ice cubes in a large bowl. Do not fill either the pan or the bowl above half way! Have a strainer ready in the sink. Score an x on the top of each peach. Gently place peaches into boiling water and boil for 2-3 minutes. Drain peaches in the strainer and then put them in the ice water. The skin should easily slide off.

Remove pit from the peaches and halve or quarter or slice as desired. Try to save any juice from the peeling/pitting process. Pour over the cut peaches plus enough water to almost cover them. Add ¼ to ½ cup of sugar depending on the sweetness of the peaches. You should have approximately 4 cups of fruit and juice.

Heat fruit and butter or margarine in a sauce pan and pour into a 2 quart baking dish which has been oiled or sprayed with cooking spray.

Mix all other ingredients.

Pour evenly onto heated fruit.

Bake 30 to 35 minutes until top turns golden brown. Best served warm.
Until next time, happy eating!
~Audrey