These Kohlrabi Pickles are a delicious alternative to traditional cucumber pickles. And they are ridiculously simple to make.
The other day I opened my CSA harvest to find this alien staring back at me.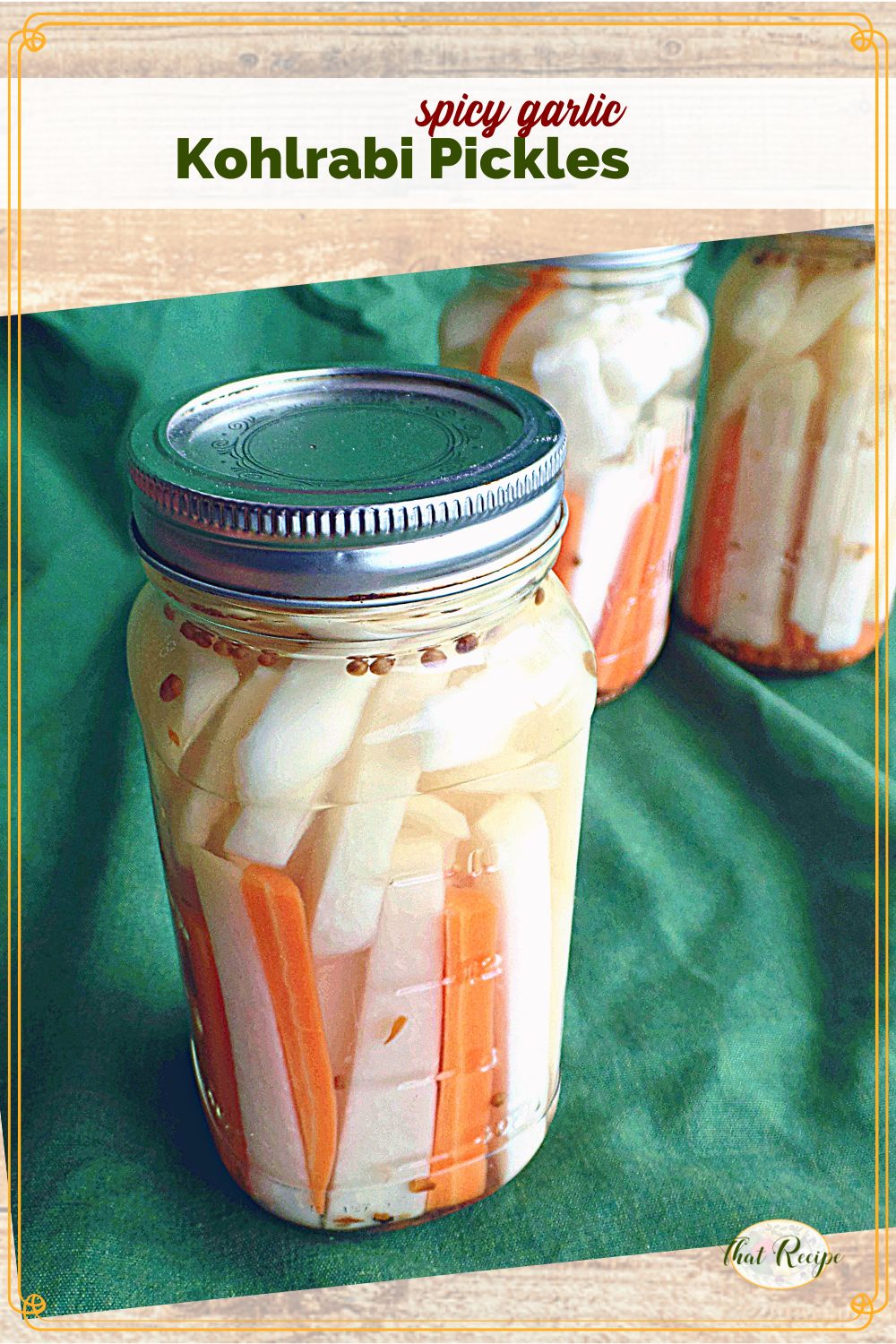 What is kohlrabi?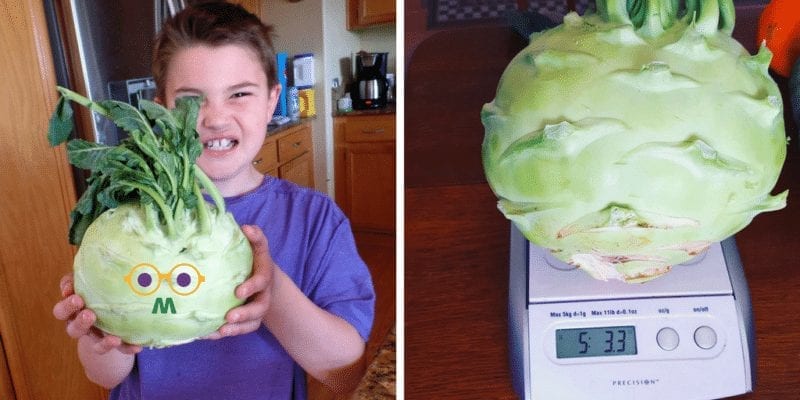 Kohlrabi is related to cabbage and Brussels sprouts but has a milder taste like turnips. I like them cooked and raw in salads. I recently made this recipe for Kohlrabi Apple Slaw on Harvest2U. It is amazing, but I didn't want 5 pounds of it.
Normally you won't find them this large. They are usually more baseball or softball size. My guess is this went a bit rogue. If you have ever grown zucchini and suddenly discovered a fruit as big as your arm hiding under a leaf you know it can happen. 🙂
Kohlrabi are not mainstream vegetables here in the US yet. Your best bet for finding them will be a farmer's market, co-op, CSA, or grow them yourself.
Cucumbers need to stop hogging the pickling love.
Pickled cucumbers are great, but you can pickle a host of other things. I have pickled green beans, peppers, zucchini, cabbage and cherry tomatoes. My brother even sent me some pickled okra at Christmas.
If you can boil water you can make pickles. Cut up the vegetables or fruit (if desired), stuff them in a mason jar. Boil some vinegar, water, sugar, salt and spices then pour it over the vegetables. Let them sit for awhile and you have pickles.
Do you have to seal the jars?
Not if you make a small batch and keep it in the fridge. I want to mail these, so I sealed the jars.
For pickles (and jams/jellies) sealing the jar is as easy as.... well... boiling water. Yes, I know I used that expression already. But, literally, to seal the jars all you do is submerge them in boiling water for 10 minutes. You can get the full details from the pros at Ball here.
Go find some kohlrabi and give these a try.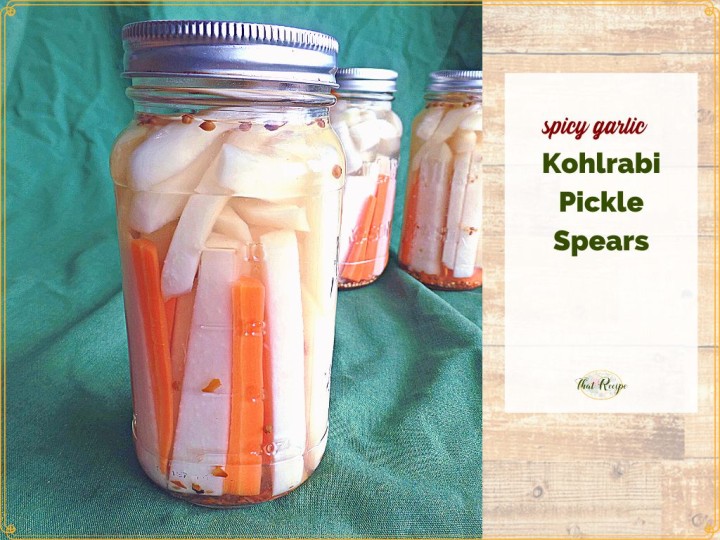 Ingredients
3

cups

kohlrabi

(peeled and cut into spears or rounds)

2

medium

carrots

(peeled and cut into sticks or rounds)

1

clove

garlic

1

whole

bay leaf

¾

cups

white vinegar

1 ¼

cup

water

3

tablespoons

sugar

1

tablespoon

pickling spice

1

teaspoon

salt

¼

teaspoon

red pepper flake
Instructions
Prepare kohlrabi and carrots. Peel and cut into sticks. If kohlrabi are small you can cut into rounds instead.

Pack vegetables, garlic clove and bay leaf into a sterilized quart size mason jar. If you are sealing the jars, fill to the ¼" line.

In a small saucepan bring remaining ingredients to a boil. Boil until sugar and salt have dissolved.

Pour liquid over vegetables up to the ¼" line. Store in refrigerator for 3-4 days before serving. Or process the jar for 10 minutes in a water bath canner.