Jump to Recipe
Print Recipe
Pecan Maple Cream Tassies are delicious mini maple pecan pie cookies made with real maple syrup, evaporated milk and pecans.
These Maple Pecan Tassies are cookie cups filled with sweet maple syrup and buttery pecans for a delicious cookie that will have everyone begging for more.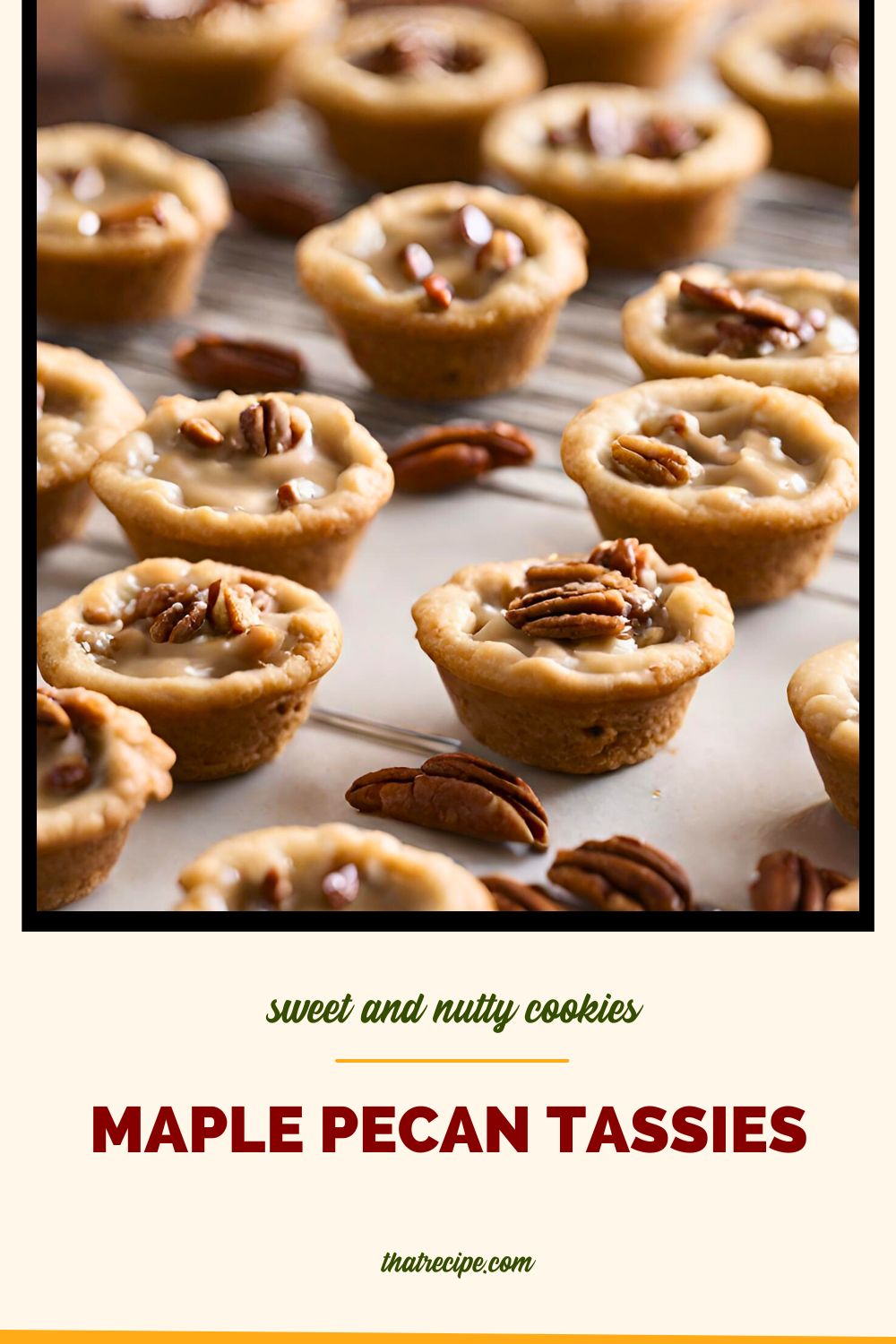 Maple and pecans are wonderful together. Put them in a mini pie crust and you have an amazing little cookie.
Traditional southern Pecan Tassies have a cream cheese cookie base and a filling made with eggs and brown sugar. I could eat way too many of them if left to my own devices.
These maple versions are equally addicting.
Why are they called Tassies?
Tassie is a Scottish term for "little cup" which was derived from the French word for cup: tasse.
It's an appropriate name for a little mini cookie cup.
Cooking from Quilt Country
I modified these cookies from a pie recipe in Cooking from Quilt Country: Hearty Recipes from Amish and Mennonite Kitchens by Marcia Adams. It is from the old PBS cooking series Amish Cooking from Quilt Country.
The recipes are fabulous and so are the photographs. Normally I like my cookbooks with pictures of the final product in it, but there isn't a one in this book. Instead, the photos are from in and around Amish country including some of their food preparation tools as well as some of their legendary quilts.
My list of recipes to make from this book is at about 20, and I have already made three!
Ingredients for Maple Pecan Tassies
Pecan Tassies usually have a cream cheese cookie base, but I used real pie crust for these. You can use store bought dough, but this Hot Water Pie Crust is easy and very forgiving.
The filling is just three ingredients:
maple syrup
sweetened condensed milk
pecans
You really want to use honest to goodness real maple syrup for these instead of maple flavored syrup.
Variation: Maple Cream Pecan Pie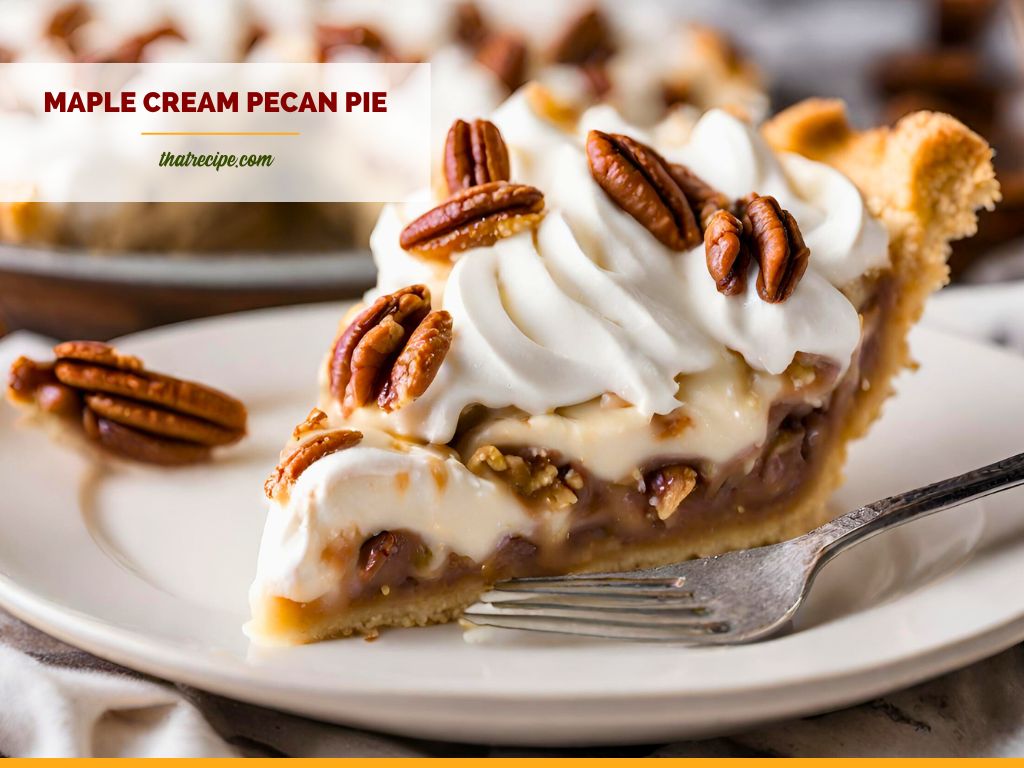 If you want to make this into an 8 inch pie instead:
bake the pie crust per package/recipe directions
use pecan halves instead of chopped if you prefer. Toast them in a single layer on a baking sheet in the oven with the pie crust.
double the filling (1 can sweetened condensed milk and ⅓ cup maple syrup)
add filling to the baked crust - it will only be about half of the pie. Let cool completely, about 3 hours.
add nuts on top of the filling, or put them on top of the whipped cream, or a little of both.
top the pie with whipped cream (or whipped topping aka Cool Whip).
More Pecan Recipes from #OurFamilyTable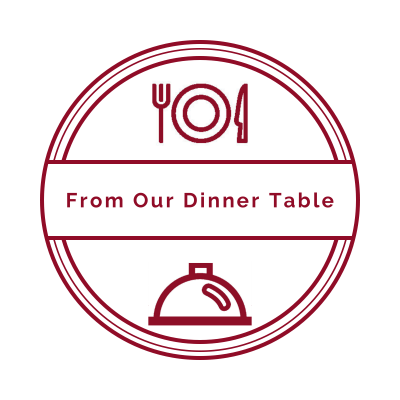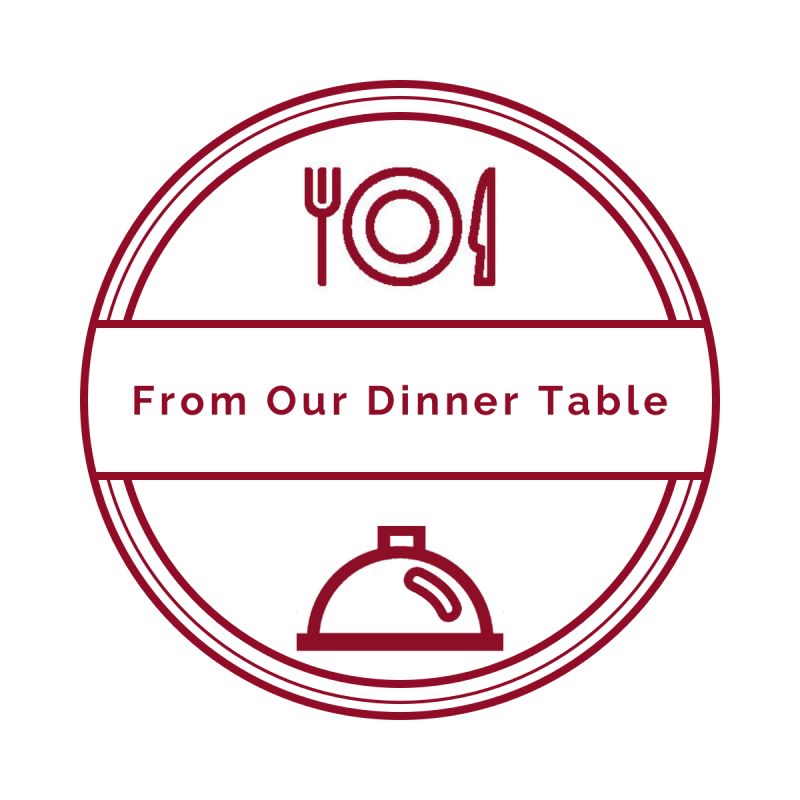 Pecans are my favorite nuts. And they can be used in everything from breakfast to dessert. Here are a few more ideas to use these delicious nuts whether you pronounce them pee-can or puh-con or something else entirely.
Perfect Pecan Recipes

We share Recipes From Our Dinner Table! Join our group and share your recipes, too! While you're at it, join our Pinterest board, too!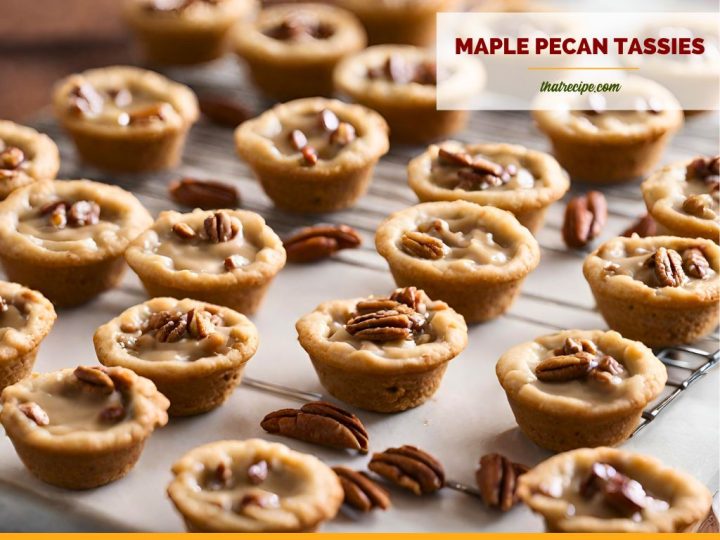 Ingredients
1

pie crust for an 8 inch pie

(UNBAKED)

½

can

sweetened condensed milk

(7 ounces)

⅓

cup

maple syrup

½

cup

pecans

(chopped)
Instructions
Roll out the pie crust very thin (less than ⅛ inch if you can) Cut with a 3 inch biscuit cutter to make 24 circles. Put a circle in each cup of a mini muffin tin. Press to fit against the sides. Prick a few times with a fork.

Sprinkle some pecans into each crust. Bake until pie crust is golden, about 8-10 minutes. Remove from the oven and allow to cool.

Combine milk and maple syrup in a medium saucepan. Heat over LOW heat, stirring constantly, until the mixture begins to boil. It may take awhile.

Cook until thickened, about 4 minutes. Remove from heat and allow to cool completely.

Add filling to each cup. Chill in refrigerator until set.
Sound fabulous? Share it!
Until next time, happy eating!
~Audrey