Jump to Recipe
Print Recipe
My favorite easy rolled sugar cookie recipe. Just 4 ingredients for an easy to handle dough that is great for all of those cute cookie cutters.
Cookie and Candy Pizza is a fun extra large cookie decorated with candy to look like a pizza.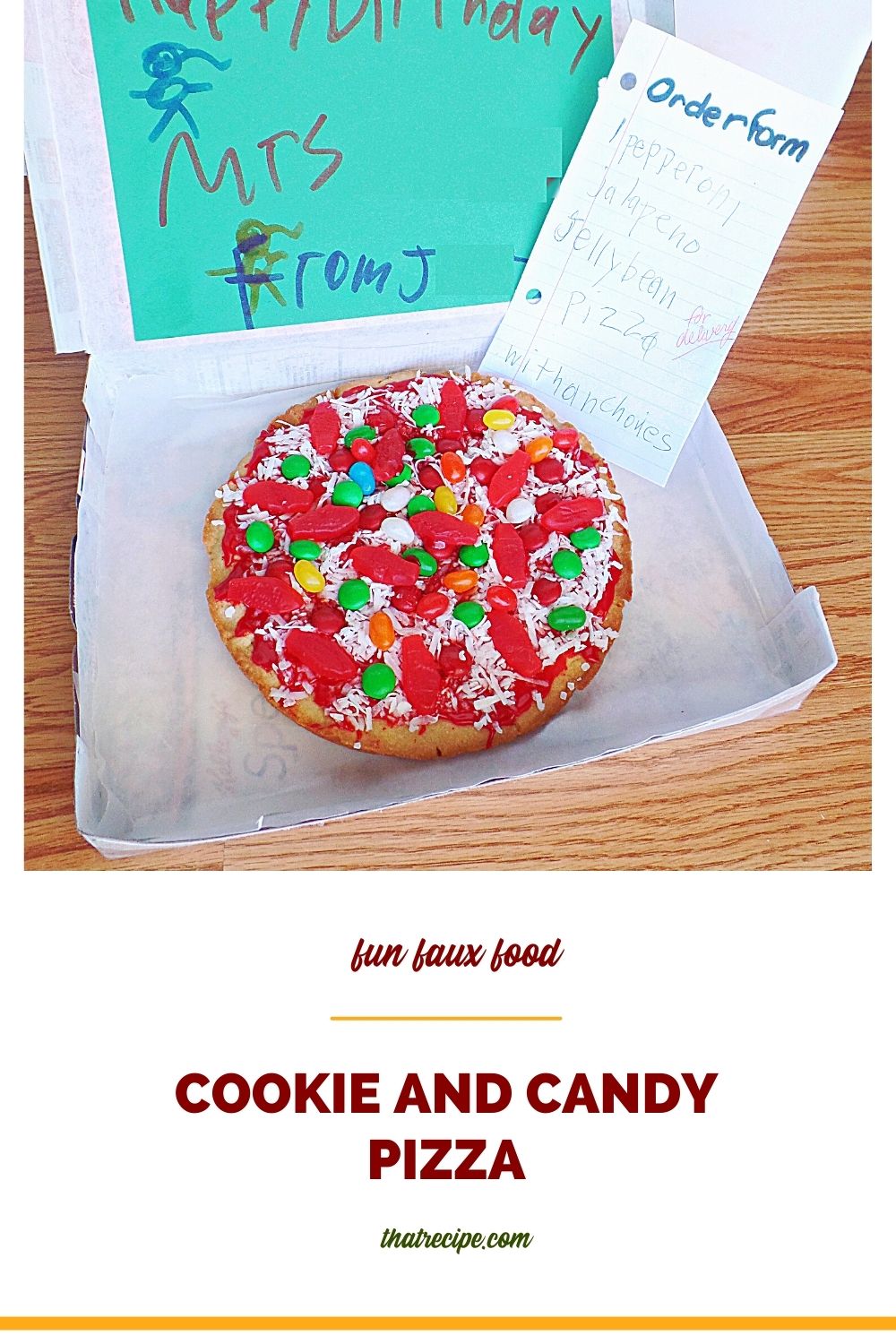 Tuesday was my son's aide's birthday. Considering J's obsession with all things Teenage Mutant Ninja Turtles, I thought it would be fun to make a Pepperoni Jalapeno and Jelly Bean Pizza with Anchovies that would make Mikey drool (reference the Parasitica episode of the 2012 series).
Or as J described it, "a silly pizza cookie".
We started with a simple sugar cookie (recipe below) pressed into an 8" cake pan. Or use store bought sugar cookie dough.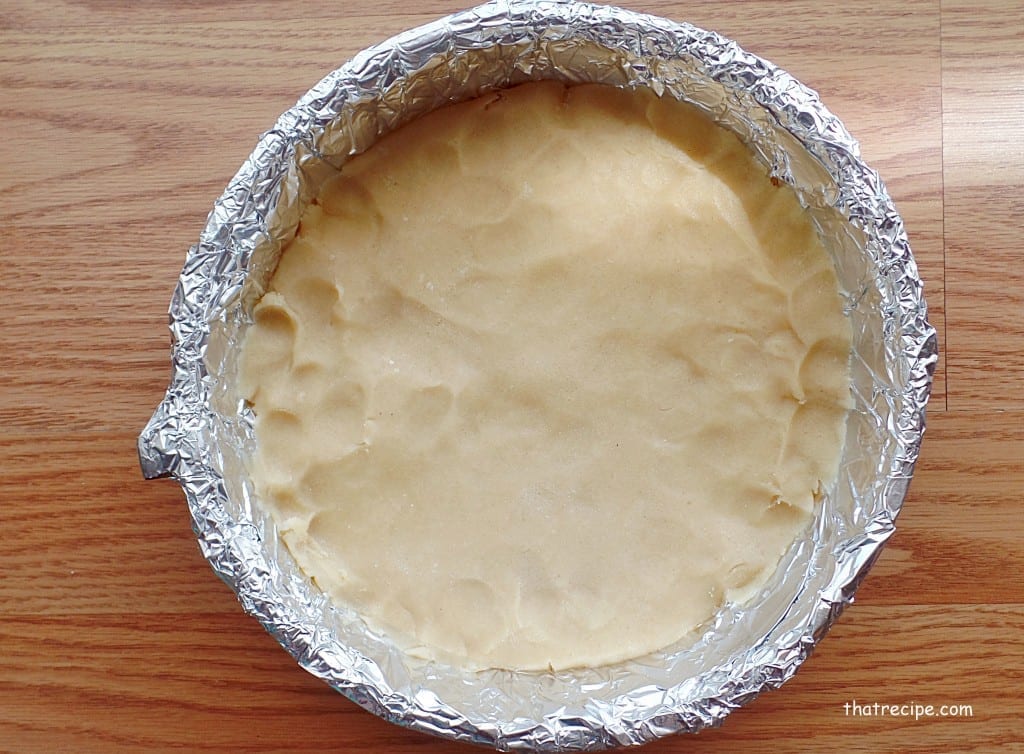 I cut the pieces before baking, which I knew would bake together in one whole cookie but be slightly scored so it will be easier for her to break into pieces to eat.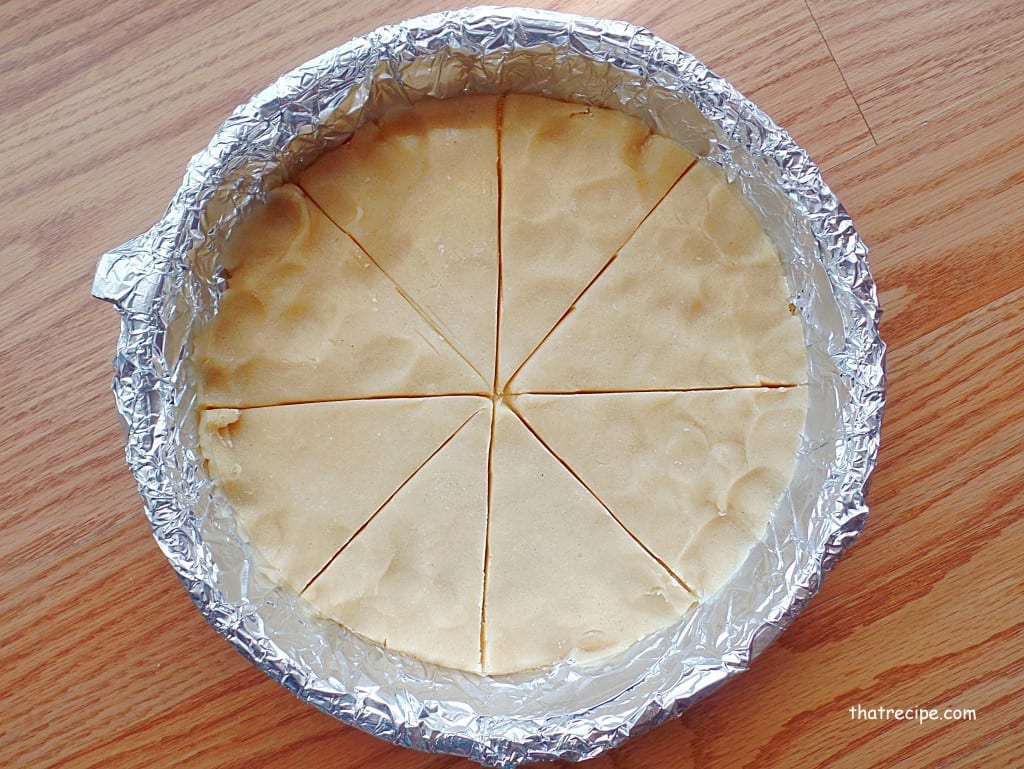 After it baked and cooled we topped it with some red icing. I went store bought here because making red "red" icing is a pain to me.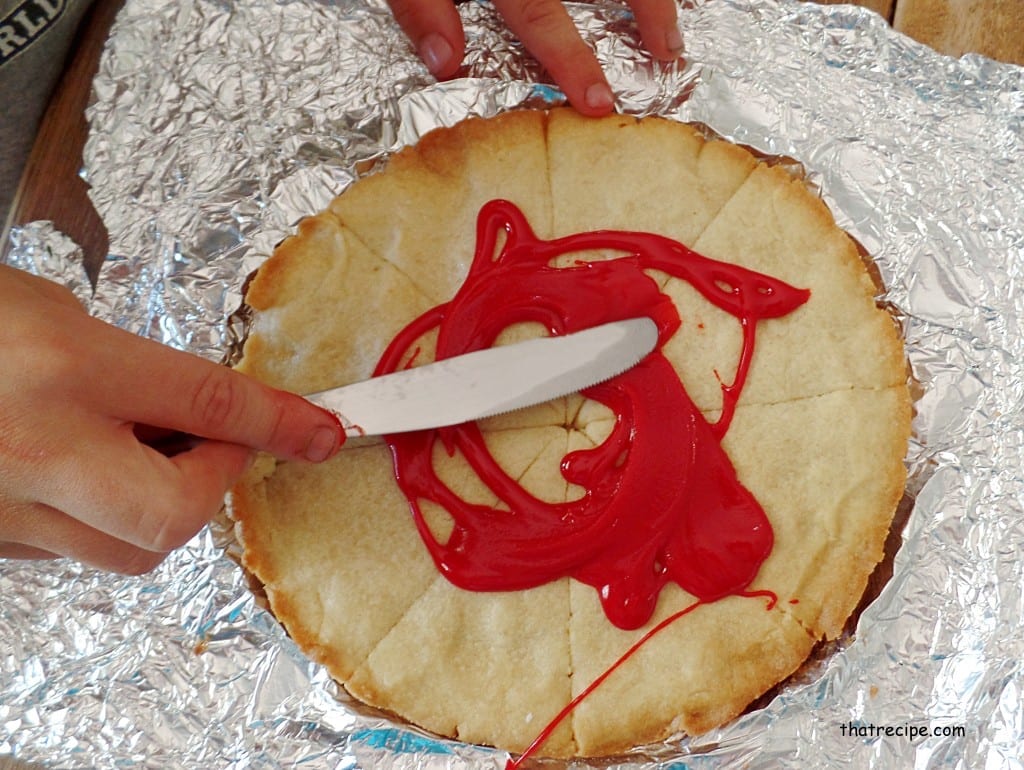 Coconut for the cheese.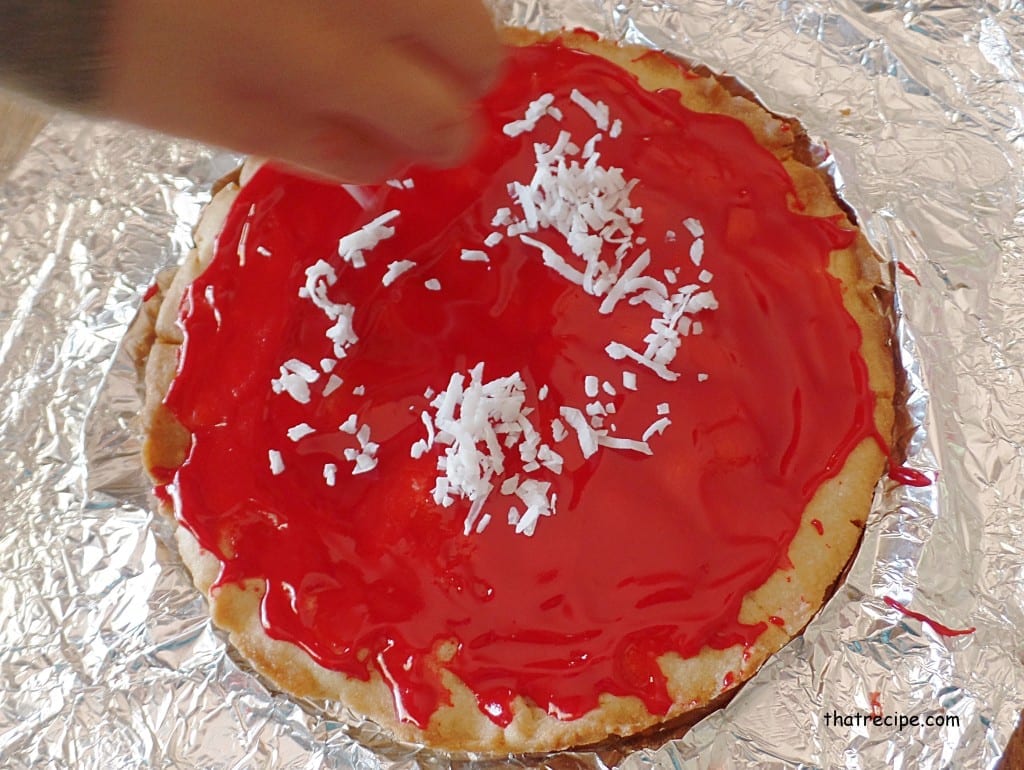 Candy coated chocolate candies ("M" side down): red for pepperoni and green for jalapenos.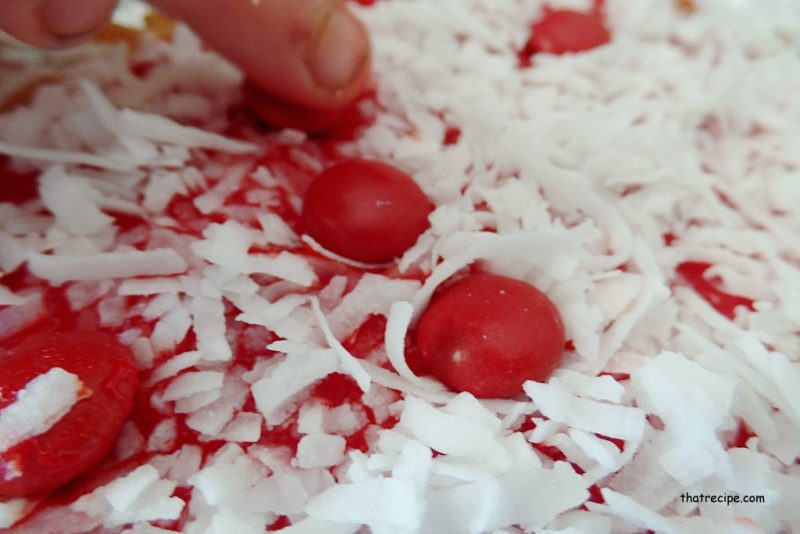 Jelly beans for the jelly beans and Swedish fish for the anchovies.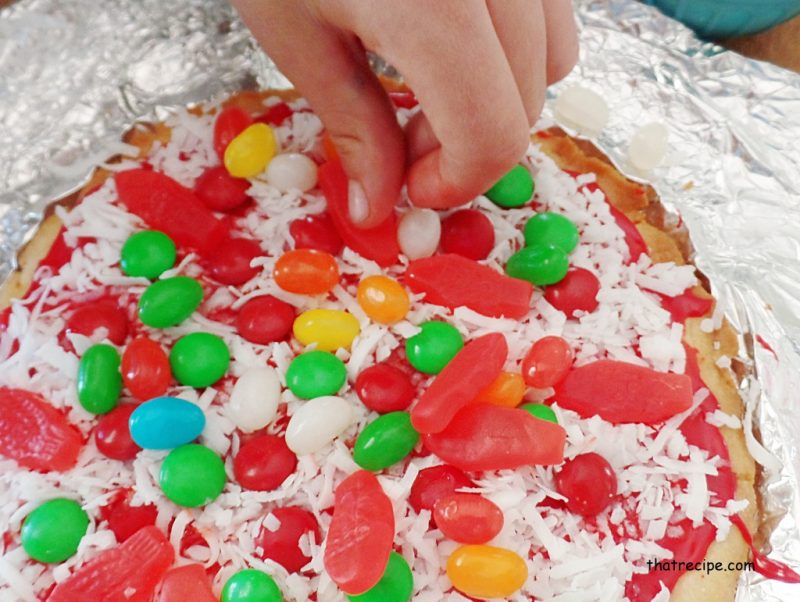 Next, we needed a special way to present it to her.
We opened up an old cereal box. Then we covered the outside with butcher paper and folded it back into a box inside out and taped it so it would open like a pizza box.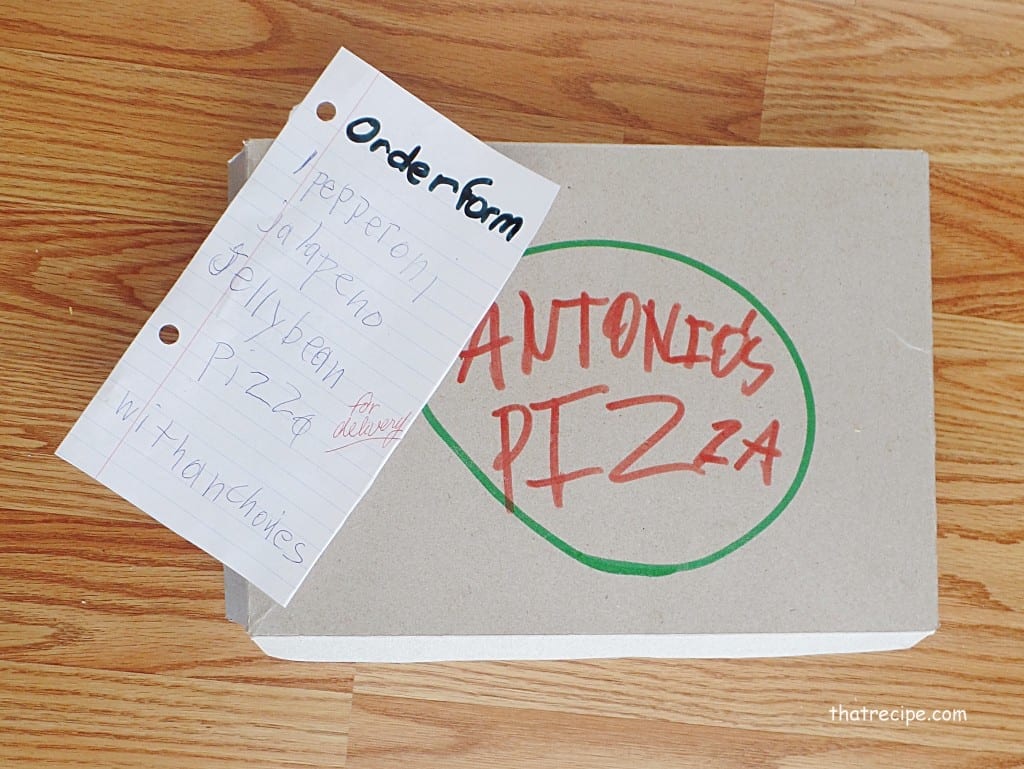 We made an order form to tape to the outside and a birthday message on the inside.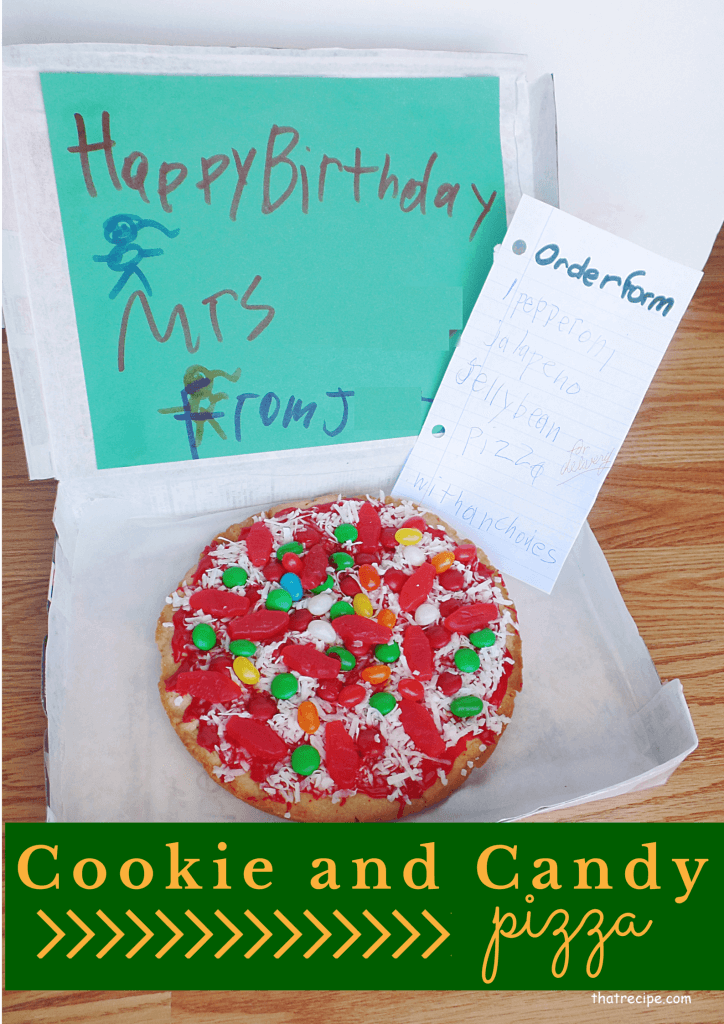 This would be a fun thing to do with or for the kids for April Fool's Day, or maybe a pizza or TMNT themed birthday party, or just for fun.
Sugar Cookies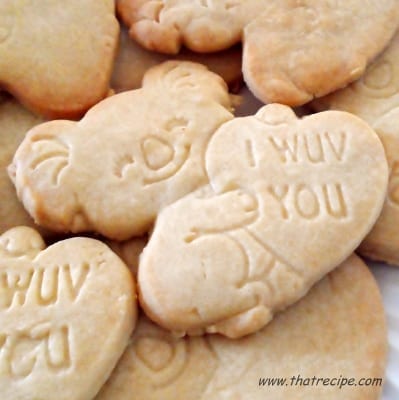 Ingredients
1 ½

cup

salted butter

1 ½

cup

powdered sugar

4

teaspoons

vanilla extract

3

cups

all-purpose flour
Instructions
In a medium bowl, cream butter. Add sugar, scraping bowl as needed, until smooth. Add vanilla and mix until creamy. Add flour. Gather dough into two balls, flatten into a disk and put in a plastic bag. Let rest in the refrigerator for 1 hour or until firm.

Preheat oven to 325 degrees. Roll out dough on a floured board and cut into desired shapes. Place on cookie sheet about ½ inch apart and bake about 15 minutes until just starting to turn brown.

Let cool completely and decorate with icing as desired.
Until next time, happy eating!
~Audrey