The Autumnal Equinox is here! I am ready for cooler weather and hearty slow cooked foods.
What I am not ready for is Pumpkin Everything!!!
Ugh, it has been everywhere for the last month: on my newsfeed, on my blog hops, in the grocery store. Enough already. There are so many other delicious squashes out there that deserve some love.
Carnival, buttercup, acorn, kabocha, Blue Hubbard, sweet dumpling, delicata, butternut.  Oh yum!
If you are feeling adventurous, pick up one of those and make this simple scrumptious Stuffed Squash.
I made mine with this lovely Carnival squash.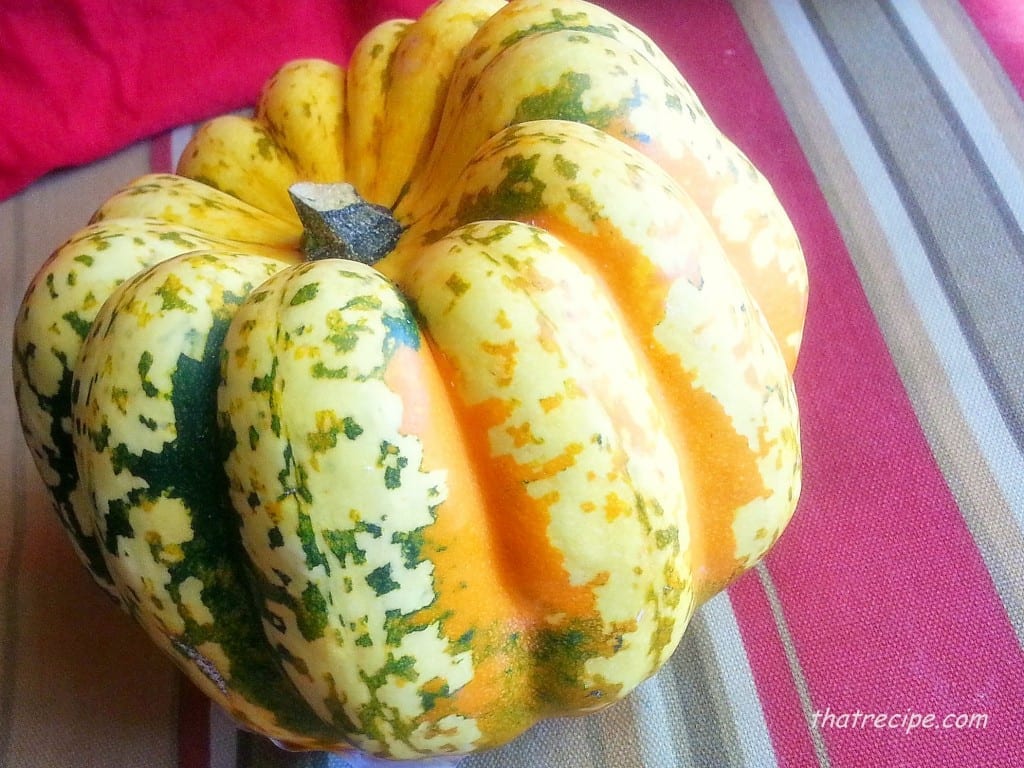 But you can use any squash that has a big interior cavity. Choose one of the round varieties, the elongated ones have little cavities that don't work as well with this recipe.
I sliced it in half vertically, but horizontally works just as well. I just wasn't sure where the cavity was, so I played it safe.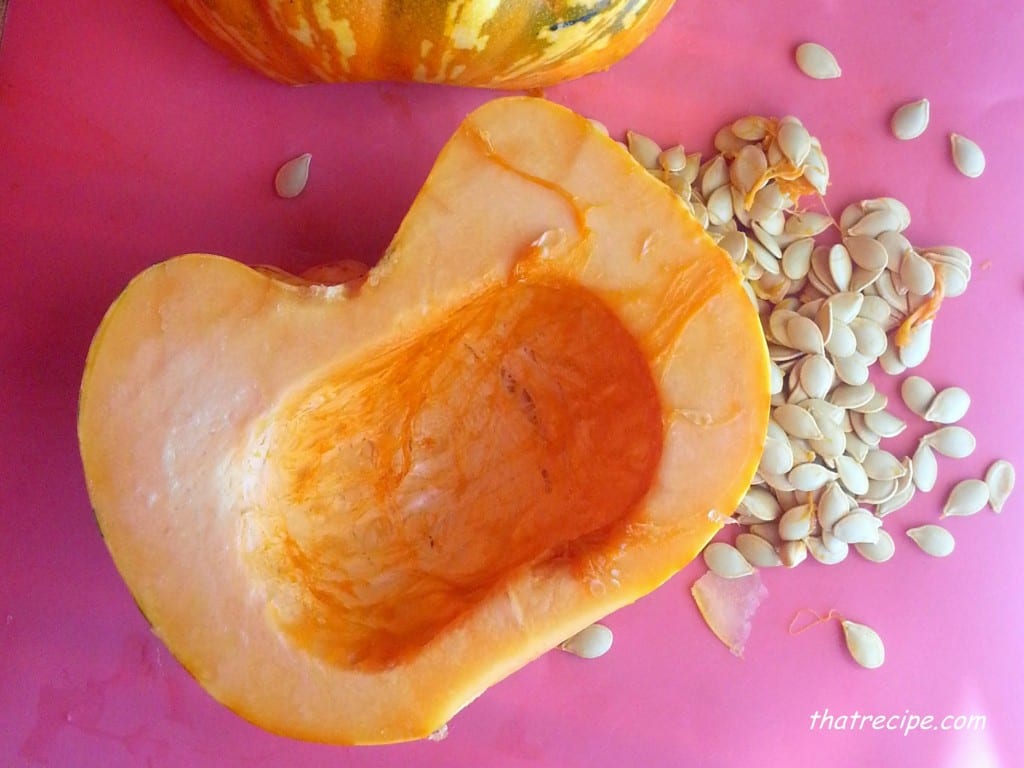 I cleaned out the seeds and string. Filled the cavity with a simple ground beef stuffing. And popped it in the oven.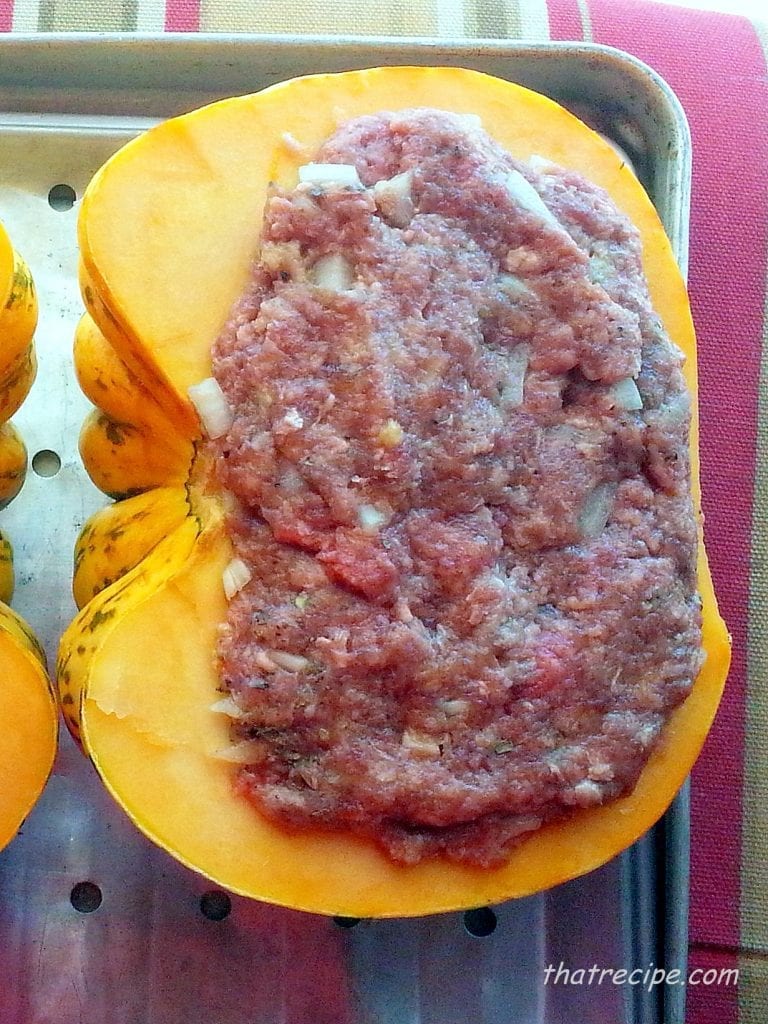 While I was waiting, I rinsed off the seeds and tossed them with some Parmesan and Italian seasonings.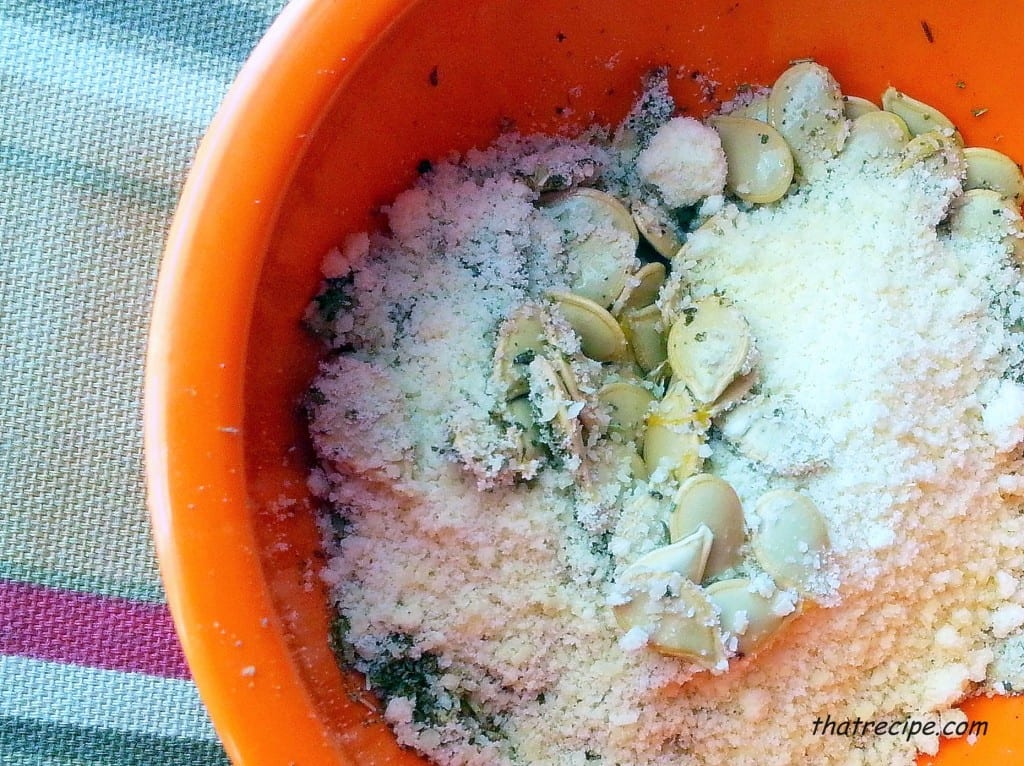 Then I slid them in the oven under the squash for about 10 minutes (watch carefully!). Toss them on a salad or just munch on them as is.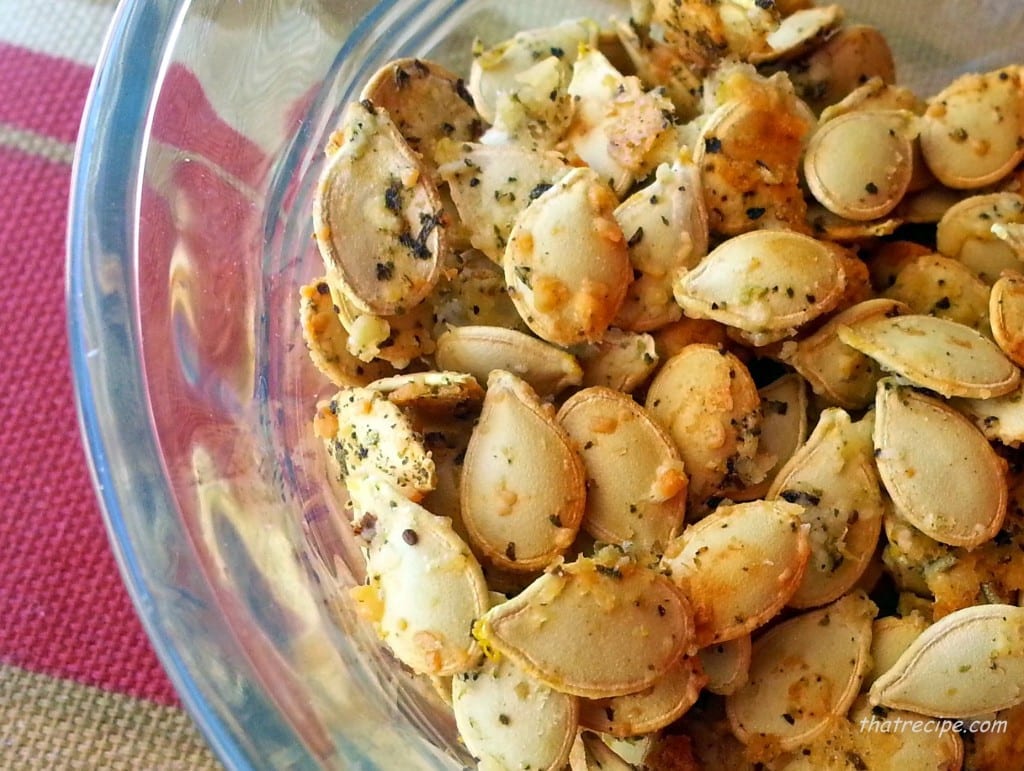 [gmc_recipe 6792]
Until next time, happy eating.
~Audrey