Not five miutes after I posted some fruit themed cover photos to Facebook, Google+ and Twitter than one of my friends posted this picture of the Birthday Fruit Cake that her daughter made her for her birthday.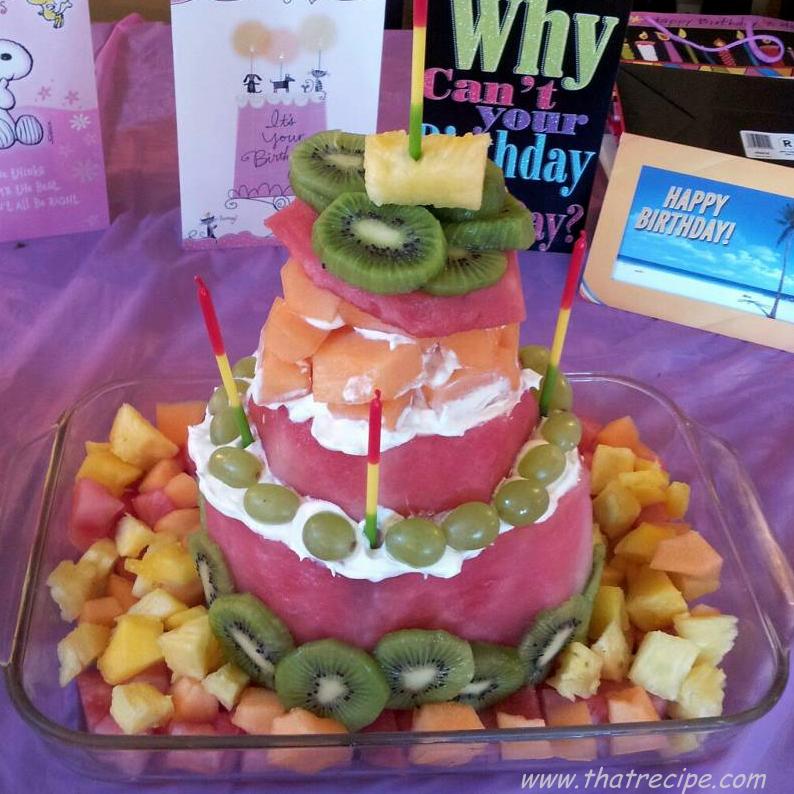 That does not look like "my mama's fruit cake"! Here are Caitlyn's directions:
It's one big and one small watermelon, 1 mango, 1 cantaloupe, 1 pineapple, 3 kiwi and it originally asked for blueberries but I used grapes! Cool Whip (low fat) is what I used to keep the cantaloupe and watermelon together!
Fresh and beautiful! Nice job, Caitlyn. And a belated Happy Birthday, Maria! I won't say which one, because we are the same age - ha ha!
And if you are looking for some other fun things to do with watermelon this summer how about: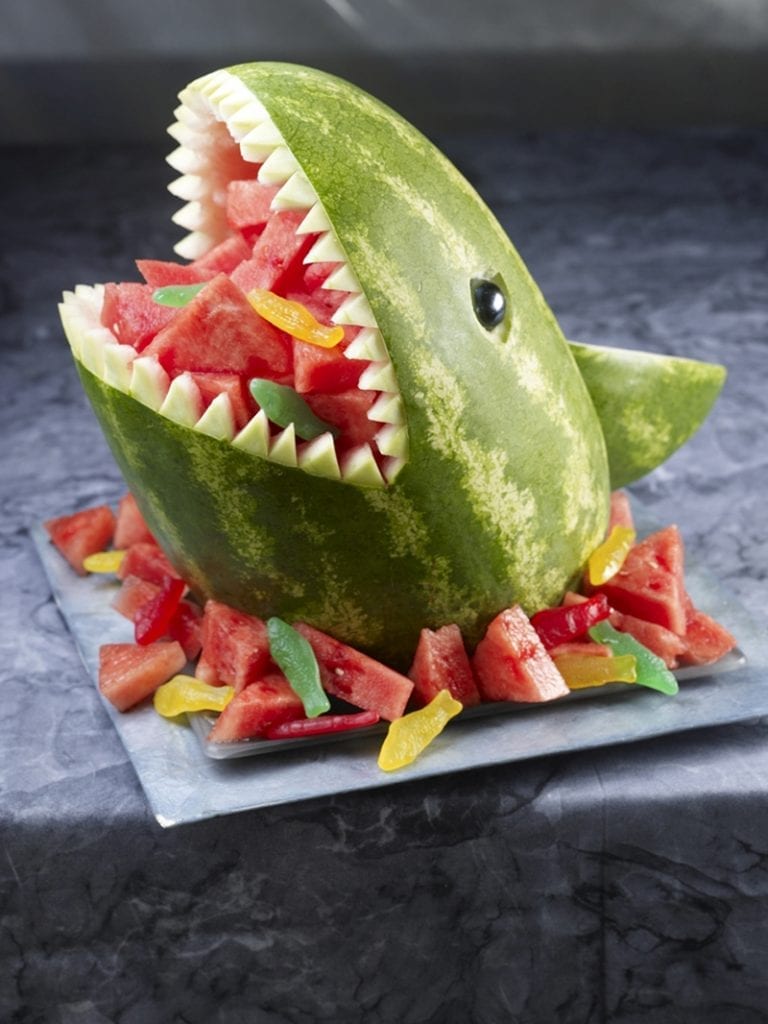 or Tapping a Watermelon and filling with the beverage of your choice: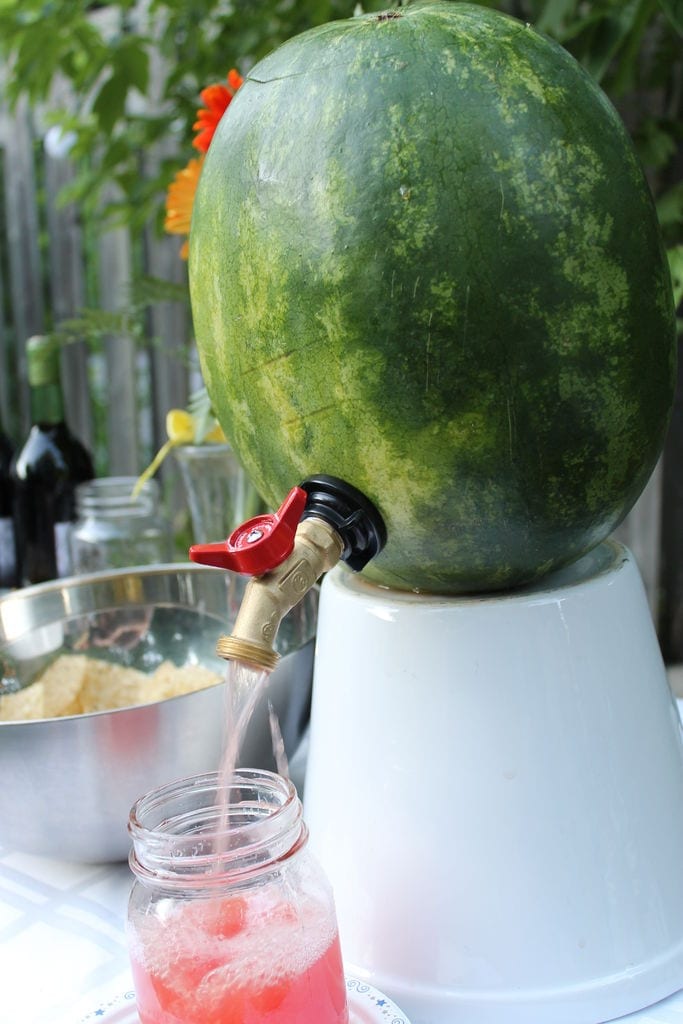 The National Watermelon Promotions Board has a plethora of creative carving ideas.
Do you have any fun ways of serving fruit aside from smashing it a la Gallagher? Please share.
Until next time, happy eating.
~Audrey