Jump to Recipe
Print Recipe
Asparagus Beef is a healthy stir fry that will have you in and out of the kitchen in less than 30 minutes. Make in early spring with fresh tender asparagus stalks.
Asparagus Beef is a simple stir fry that is as healthy as it is fast. Serve it with steamed rice for a delicious weeknight meal.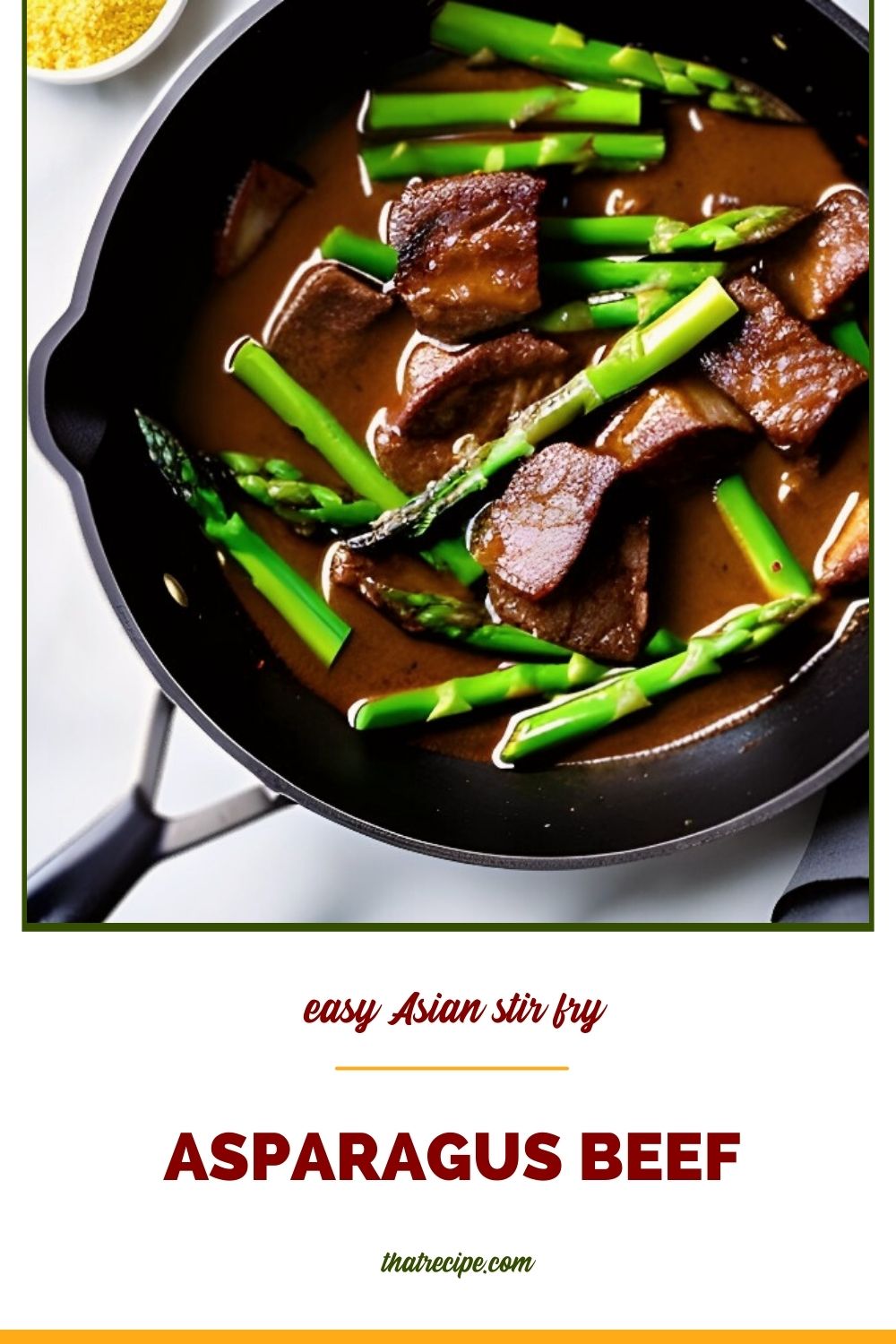 I always forget how fast and easy this is to make. The cutting will take longer than the cooking, and you will still probably be out of the kitchen in less than 30 minutes. Definitely a weeknight meal possibility.
The recipe came from a cooking class my mom took in the 1970s. I still have the mimeographed copy of the recipe with her noted on it.
There isn't much to say about this recipe. Cut everything up, quickly cook it in the pan and serve.
About the Ingredients for Asparagus Beef
Asparagus - Try to get the smallest skinniest stalks of asparagus that you can, and discard (compost or save for stock) the hard ends.
Beef - Flank steak can be tough and since this is a quick cook no marinade recipe you may want to pound the steak before cutting to tenderize it a bit.
Black Bean Sauce - find it in the Asian aisle of most well stocked grocery stores or order online. It is a delightful salty garlic sauce that adds flavor and umami you can mix with noodles, add to marinades, stir fry veggies, etc.
Other ingredients - soy sauce, garlic, oil (olive, vegetable, canola), chicken or beef broth, and cornstarch (or arrowroot or equivalent thickener)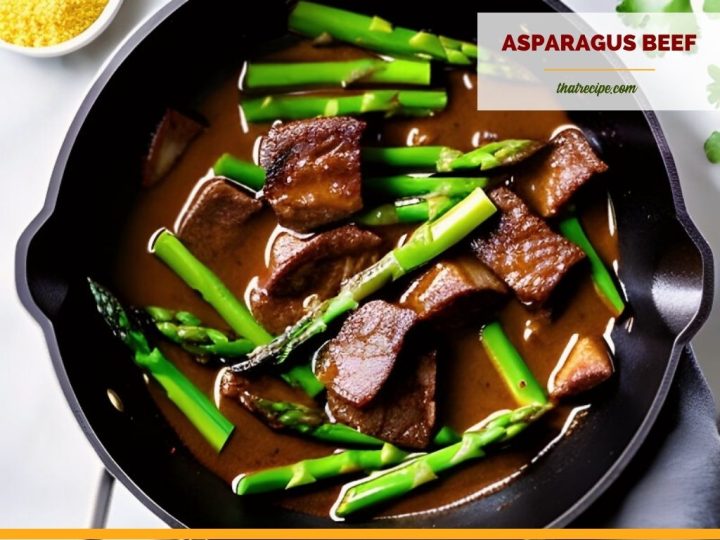 Ingredients
1

pound

flank steak

1

tablespoon

black bean sauce

2

tablespoons

soy sauce

(divided use)

1

clove

garlic

(crushed)

1 ½

teaspoon

oil

(divided use)

2

pounds

asparagus stalks

¾

cups

beef or chicken broth

1

teaspoon

cornstarch
Instructions
Cut beef into strips, season with 1 tablespoon soy sauce.

Wash the asparagus and cut diagonally into 1 ½ inch lengths. 

Mix garlic into the black bean sauce and crush with remaining soy sauce and ½ teaspoon oil to make a sauce.

Heat wok and add 1 teaspoon oil. Saute asparagus for 1 minute, add beef and sauté until brown, about 2 minutes. 

Add the sauce mixture and bring to a boil. Add stock and thicken with cornstarch, simmer for about 1 minute. Serve with rice or noodles
More Easy Stir Fry Recipes
--
Until next time, happy eating.
~Audrey