Jump to Recipe
Print Recipe
Chicken and Leek Risotto is a delicious way to serve leftover chicken in a one pot meal that comes together in all it's creamy goodness in under 30 minutes.
Risotto is a delightfully creamy rice dish that can be a bit tedious to achieve the correct consistency. But, we have an easier method that produces results rivaling the constant stirring routine. Add some leftover chicken and leeks and you have an easy one pan meal ready in 30 minutes.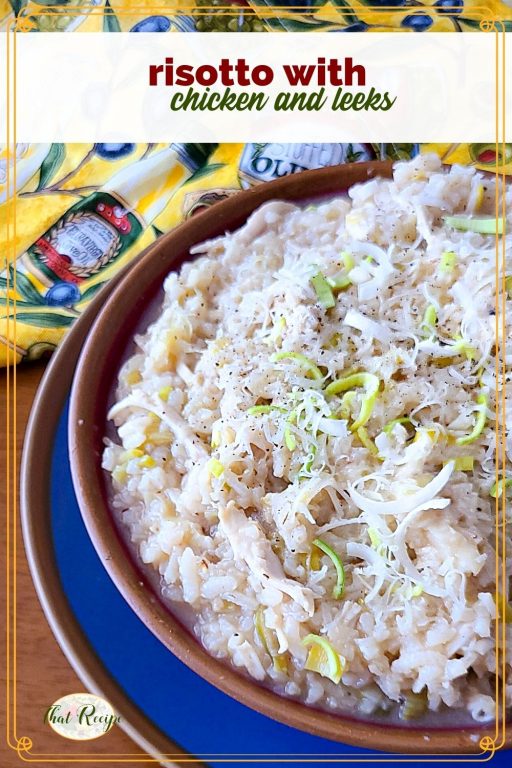 Risotto is not difficult to make, but some people are put off by the constant stirring required to achieve the creamy consistency. But, I am here to tell you that doesn't need to be the case.
The Low Stir Risotto Method
The trick to easy creamy risotto is to wash off the starch from the rice into the cooking liquid before cooking instead of slowly as you cook.
Just combine the stock and wine, add the Arborio rice and stir for a few seconds. Watch as the liquid gets cloudy with the starch from the rice. Strain the rice, saving that precious liquid and proceed to toast the rice and leeks (in this case). Then add most of the liquid, cover and simmer. Stir a few more times while cooking and you still get delicious results.
No standing over the stove for 20 minutes adding a little liquid at a time and stir stir stirring.
More Raveable Rice Recipes from #OurFamilyTable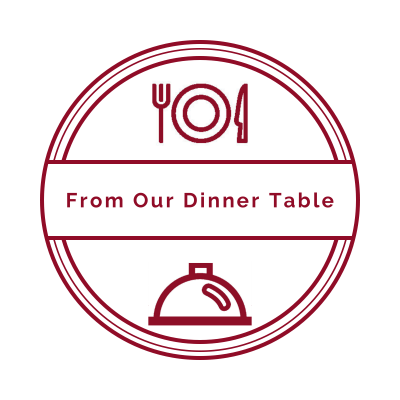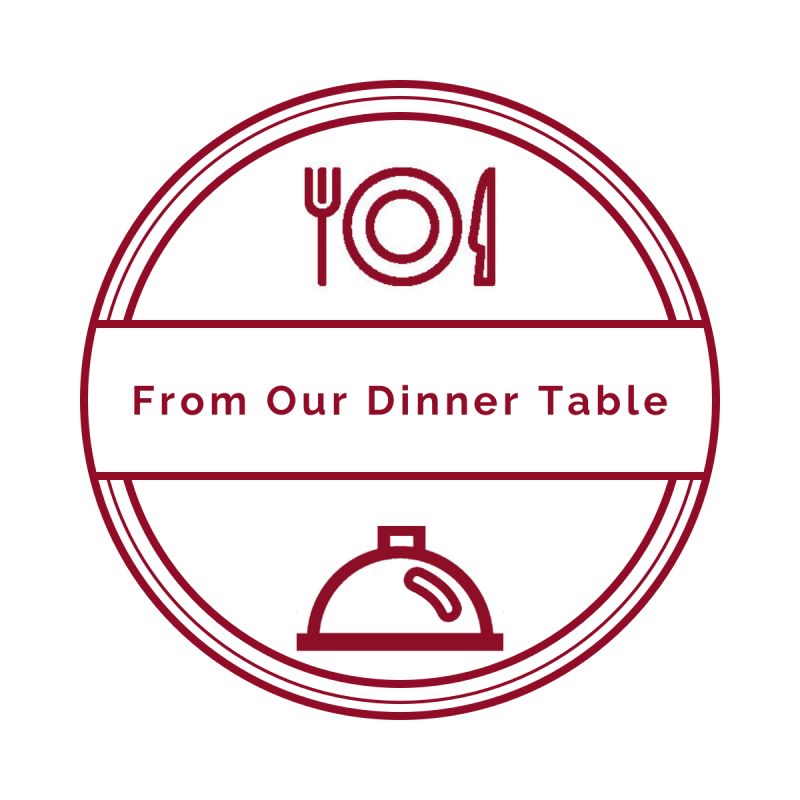 We've got some fun and exciting ways to serve rice that are sure to please:
Raveable Rice Recipes

We share Recipes From Our Dinner Table! Join our group and share your recipes, too! While you're at it, join our Pinterest board, too!
Chicken and Leek Risotto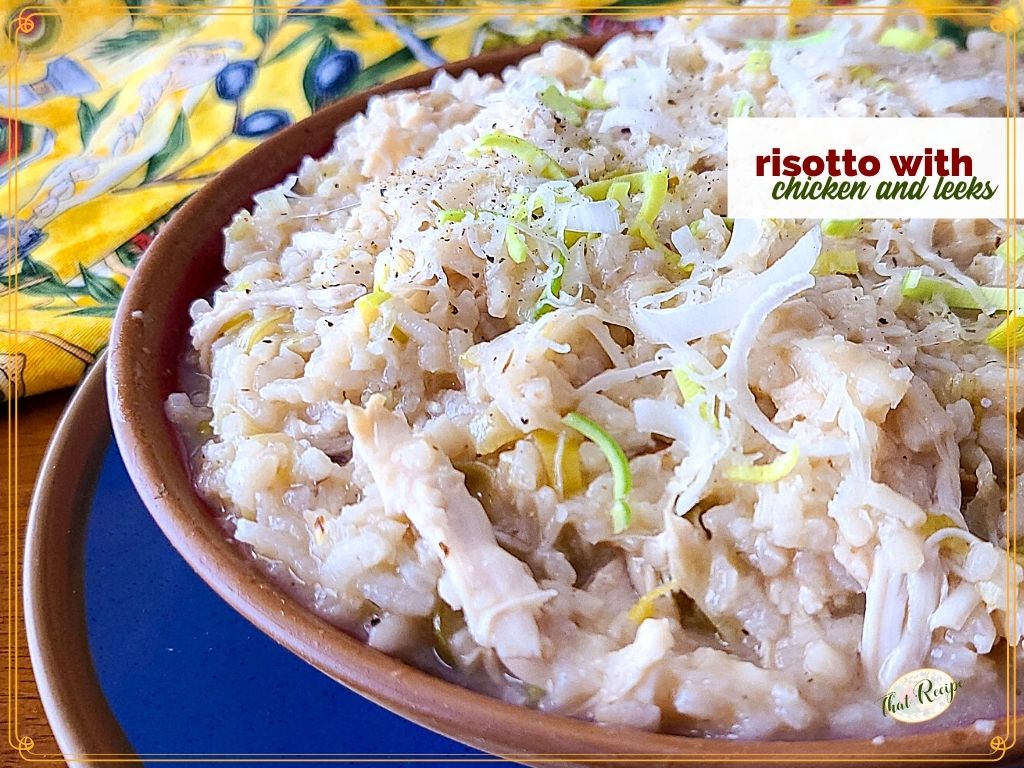 Ingredients
1

quart

chicken stock

1

cup

white wine

(or omit and use 5 cups of chicken stock)

1 ½

cup

Arborio rice

1

tablespoon

olive oil

1

medium

leek

½

cup

Parmesan cheese

(freshly grated)

1

cup

cooked chicken

(shredded or thinly sliced)

salt and pepper

(to taste)
Instructions
Combine wine (if using) and stock in a bowl. Add rice and stir with whisk for about 15 seconds. Over another bowl, strain rice and reserve the liquid.

Slice off dark green tops and root ends of the leek. Slice in half lengthwise, then slice each half thinly into semicircular strips.

Add 1 tablespoon oil to a 2 or 3 quart pot and heat to medium. Add leeks. Sauté for a few minutes then add strained rice and continue cooking until rice begins to toast.

Add 4 cups of the reserved liquid, stirring gently to loosen any bits on the bottom of the pan. Bring to a boil, stir once more then cover and reduce heat to low.

Cook for ten minutes. Remove lid, stir a few times, then re-cover and cook 10 more minutes.

Remove from heat, add final cup of liquid, cheese and chicken. The rice will absorb the remaining liquid. If it is still too soupy for your taste, heat on medium for another 30-60 seconds.

Add salt and pepper to taste before serving.
Sound fabulous? Share it!
More One Pot Rice Recipes
Until next time, happy eating!
~Audrey