This is a sponsored post for Groupon Coupons. All opinions expressed are my own. For more information please see our disclosure policy.
I have talked before about the major savings you can score on kitchen goods (and tons of other stuff) with Goupon Goods. Today I am going to introduce you to another awesome way to save with Groupon using Groupon Coupons. It is a great way to great ready for the upcoming Holidays.
First, see if you can say Groupon Coupons ten times fast and not have your tongue trip. Maybe it's just me.
Right now they have over 75,000 coupons at 11,000 stores. And, I am willing to bet at least one of the stores you shop at is on the list. Or maybe you would shop at these places if you saw the great deals you can get.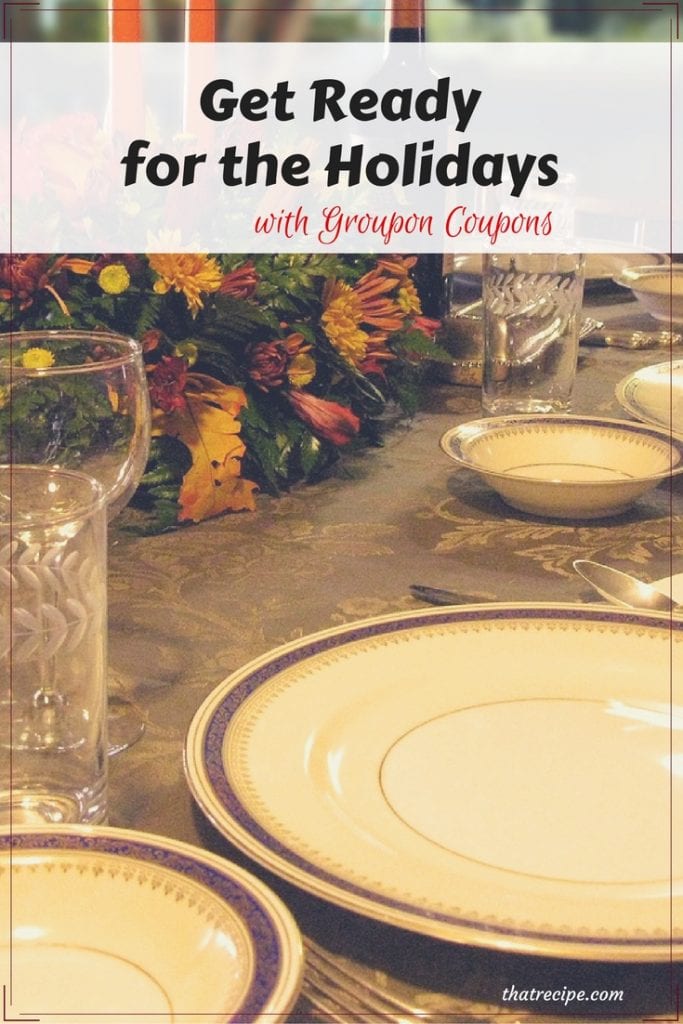 I saw at least 20 stores I shop at regularly when I looked at the list.
Shutterfly
Target
Best Buy
FTD
Amazon
Lego
Two stores that are going to help me with my holiday preparations and gift giving are Overstock and Cheryl's Cookies.
Overstock is full of items for just about ever person on my list with video games and clothes and jewelry and household goods and... Plus I can use them for my own holiday preparation needs. And Overstock's Groupon Coupons page makes a good deal even better with further discounts like 10% off any order.
I know my regular reader's are asking why I mention Cheryl's Cookies. Don't I just bake the cookies myself? Usually I do. But when I need a gift mailed in a rush and I don't feel like baking or it needs to be gluten free and I just don't trust my kitchen for cross-contamination, Cheryl's is a great option. And, once again great deals are available on Cheryl's Cookies Groupon Coupons page.
Do yourself a favor, start making it a habit to check Groupon Coupons for a deal before you buy anything online and I'm sure you'll save enough to get yourself a nice little present too.
Tell me, how would you use the savings?
[Tweet "Check @groupon Coupons before you shop online this holiday season to save big! #ad #money #savings"]