This Italian Sub-style Panini takes the classic flavors of an Italian Sub and melts it into a crispy gooey panini sandwich.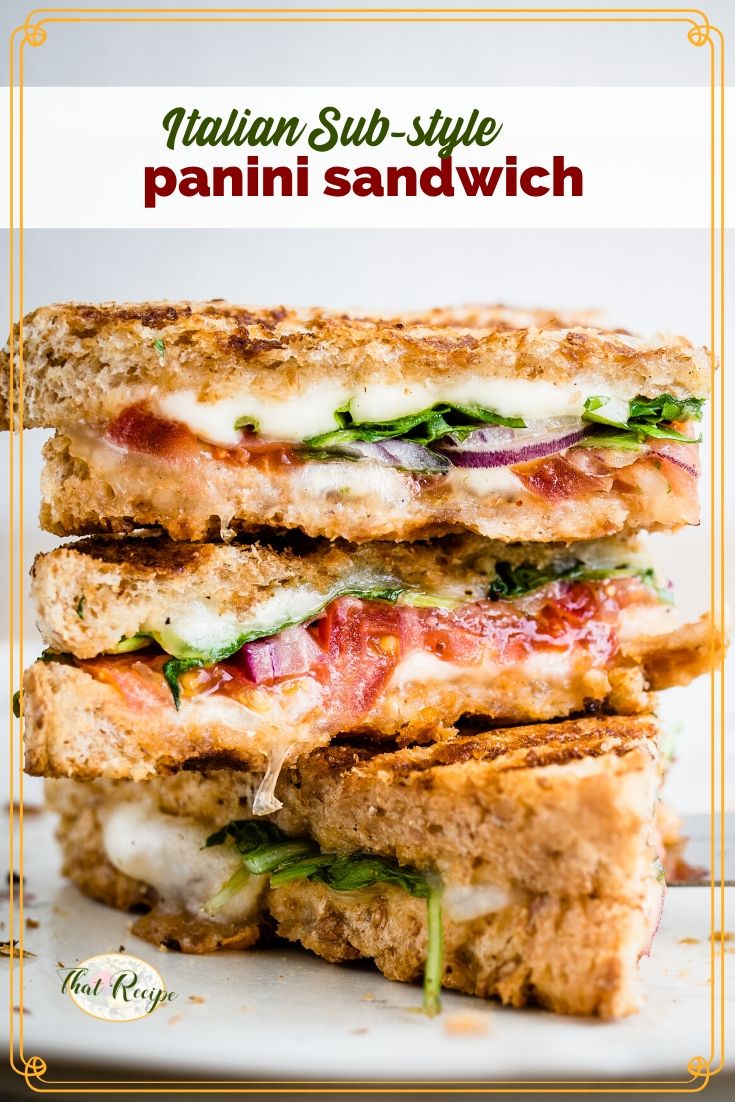 Panini is Italian for "bread roll", a diminutive form of "pane" or bread. It usually refers to a sandwich made with Italian bread.
Here in America, the sandwich is most often grilled to heat the ingredients and toast the bread with grill marks.
They sound so fancy when you see them on a menu, but they are actually quite simple to make at home.
Secret Ingredient for Crispy Italian Sub-style Panini
For those that like a crispy outer crust to your grilled cheese/ panini sandwiches I have a secret ingredient... mayonnaise.
Instead of buttering the bread before cooking, spread on a thin layer of mayo.
It is easier to spread on soft bread, crisps up better and tastes delicious. Just hide it for your whiny mayonnaise hating tween if needed.
Make Panini without a Panini Press
Panini are often made with a special machine or pan. Here's a nice electric panini press that has a floating lid so you can make a thick sandwich. And here's a cast iron pan that can be used on the stove, in an oven or over a campfire.
If you don't own a panini press fear not! You can achieve the same effect with a grill pan (or a gas grill with indirect heat) and a cast iron skillet.
Put the sandwich on the grill, place a piece of foil on top and then place your skillet on top of the foil to press it down onto the grill. Flip and repeat to grill both sides.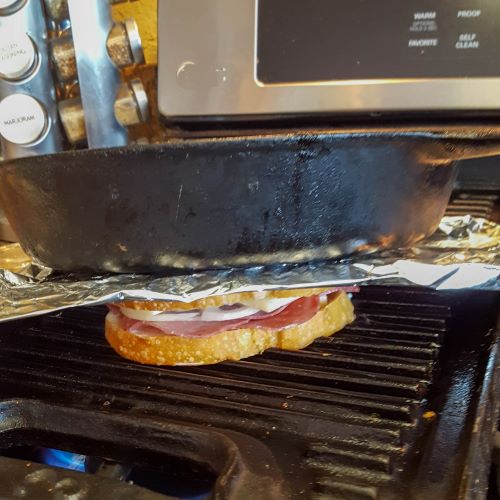 All the Grilled Cheese! from Our Family Table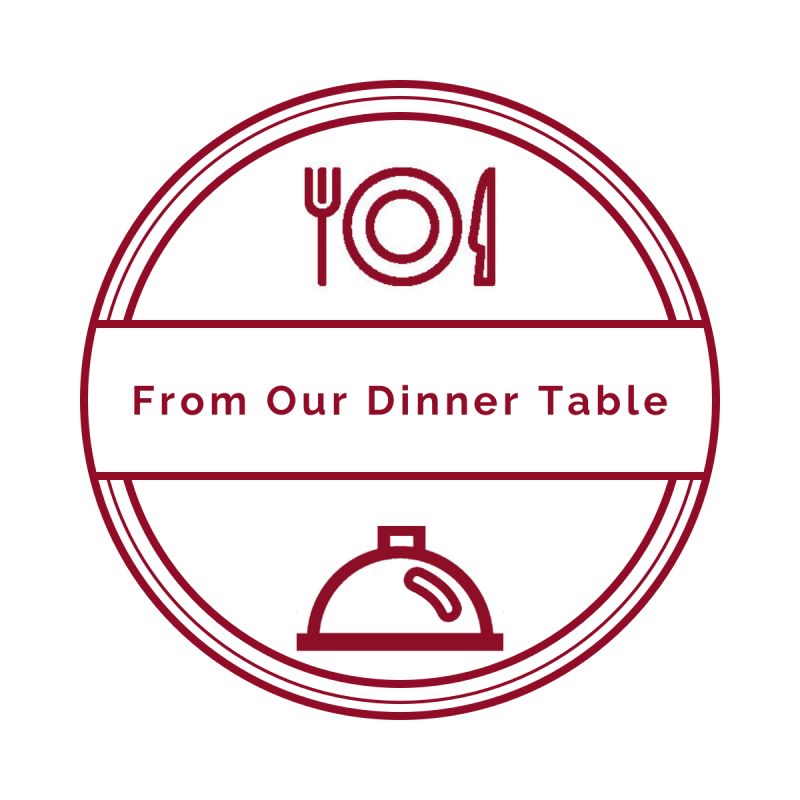 Need more Grilled Cheese Sandwich inspirations? Check out these delicious combinations from some of my favorite bloggers:

We share Recipes From Our Dinner Table! Join our group and share your recipes, too! While you're at it, join our Pinterest board, too!
Italian Sub Style Panini Sandwich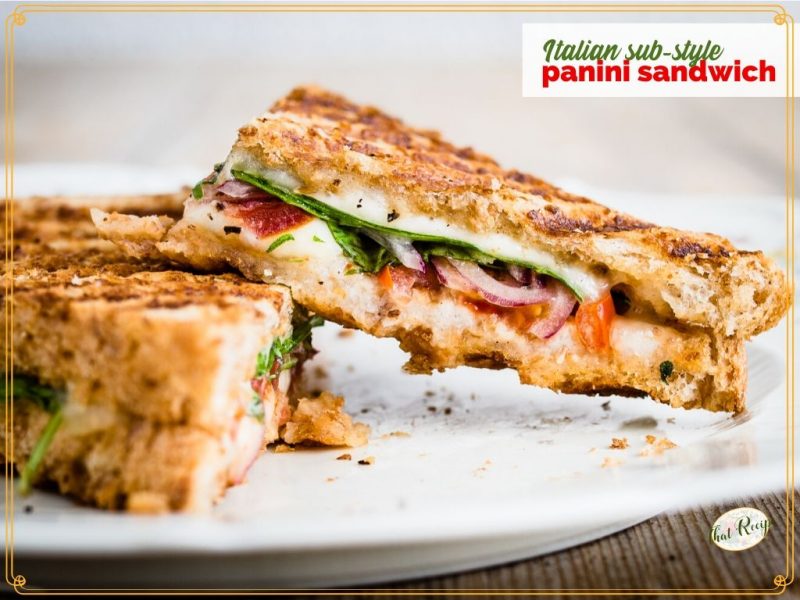 Ingredients
½

small red onion

(sliced thin)

4

slices

thick-cut artisanal white or wheat bread

2

tablespoons

mayonnaise

2

Romaine lettuce leaves

(washed and dried, tough ribs at bottom removed)

1

ripe tomato

(washed, dried and sliced)

4

ounces

hard salami

4

ounces

Italian deli ham

2

ounces

pepperoni slices

4

ounces

sliced provolone cheese

salt and pepper

(to taste)
Instructions
Thinly spread mayonnaise on one side of all four bread slices. Heat grill pan over medium-high heat and add 2 slices of bread, mayonnaise side down. (If the pan is not cast iron, spray with non-stick spray first).

Add lettuce, tomato, red onion, salami, ham, pepperoni and provolone cheese on top of the bread slices in the pan. Sprinkle with salt and pepper, if desired. Top assembled sandwiches with remaining 2 bread slices, mayonnaise side up.

Place a piece of aluminum foil on top of the sandwiches. Place a cast iron skillet on top of the foil, applying even pressure to the top of the assembled sandwiches.

When the bread on the bottom is golden brown, carefully flip each sandwich and repeat until the other slice of bread is also evenly browned. Serve immediately.
Notes
For best results, soak the red onion slices in water for at least half an hour to soften before serving. This will also yield a milder flavor. Remove onion from water and pat dry before placing on the sandwich.