What if there was just one thing standing between you and a healthier life?
I know it seems hard to believe but hear me out…
Healthy meals don't just happen.
(Wouldn't that be nice?)
You have to decide what you're eating, make your list, buy the ingredients, and then prepare everything.
And the domino that starts it all is knowing what you're going to eat.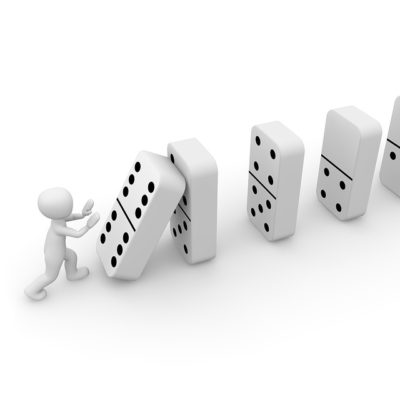 In other words, the path to health begins with a plan.
You can get your hands on ready-made meal plans with a focus on quick and simple, but delicious, healthy meals – complete with shopping lists and fresh recipes – for a ridiculously low price.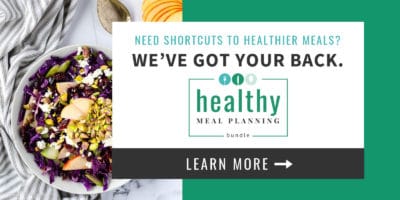 It's called the Healthy Meal Planning Bundle 2019 and here's a taste of what it includes:
A carefully-curated library of simple, nutritious, whole food recipes, beautifully formatted in 12 digital cookbooks.
An easy-to-use index for every single recipe, to help you sort by food allergy, eating style, quick meals, cooking method, and more.
30+ unique made-for-you meals plans complete with grocery lists and prep reminders (4-week dinner plans, school & work lunch plans, breakfast rotations, party plans, and more!)
Meal planning printables for those who love paper & pen and creating their own custom plans.
Plus healthy eating resources on clean eating, a flavor crash course (so your food tastes ah-ma-zing!), strategies for helping kids with pickiness, allergies or oral SPD, and more!
No need to search Pinterest for recipes, only to find yourself emerge an hour later from the rabbit hole. 😉
With the Healthy Meal Planning Bundle, you'll have hundreds of recipes available in one place, so you can find what you need quickly, without distraction.
Make those dominoes fall and start your New Year right by picking up your copy of the Healthy Meal Planning Bundle right here:
Plus an Added Bonus from Me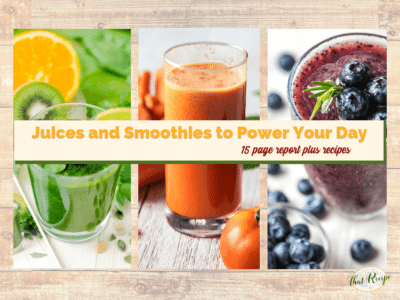 If you order through the links on this page you will also get a copy of Juices and Smoothies to Power Your Day a 15 page report with sample recipes to get you started. This health guide will be for sale on my store for $5.
But, you will get it for free if you order the Healthy Meal Planning Bundle here. Just e-mail a copy of your receipt to audrey at thatrecipe dot com and I will send it to you after verification.