Jump to Recipe
Print Recipe
Rumtopf, German for Rum Pot, is a delicious way to preserve spring, summer and fall fruits to enjoy in winter. Homemade liqueur and rum soaked fruit in one.
Rumtopf takes the longest to prepare of any recipe I have on the site. It literally takes MONTHS! But that is all sitting time. The actual work is less than 5 minutes a month and the result is a sweet fruity rum drink and rum soaked fruit.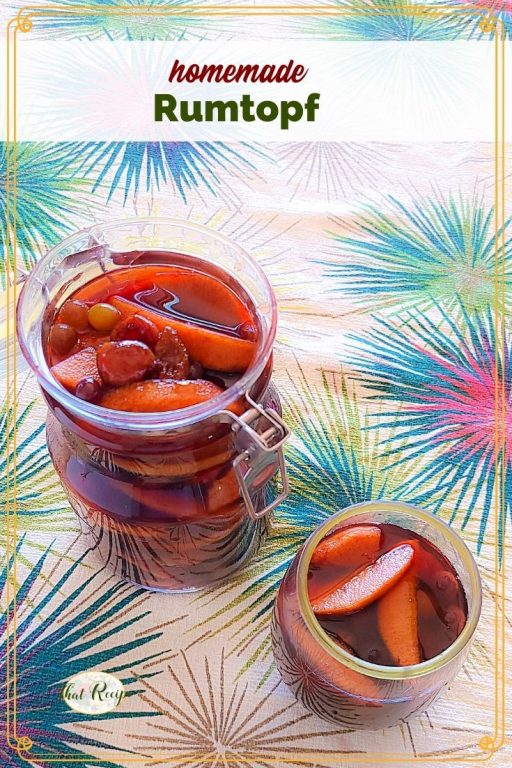 Literally translated it means Rum Pot in German. In Danish it is called Rumkrukke.
It is a way to preserve fruit when it is ripe to enjoy in the winter time. Quite simply it is fruit and sugar soaked in rum for months. Then in the winter you can enjoy both the liqueur and the fruit.
And the best part is you keep adding fruit (and sugar and rum) as it comes into season. For example:
start with strawberries in spring
add cherries, apricots and peaches in summer
then apples, grapes and pears in autumn
enjoy it in winter
start all over again in spring
Use your favorite fruits EXCEPT: melon (too watery) citrus (will turn it sour and bitter) and bananas (too mushy). I have read blueberries and blackberries should be avoided because it will turn everything too purple. Some say pineapple must be added in late fall to make it traditional. You do you.
Why aren't there any amounts in the recipe?
Because you need to do a little math.

Remove any pits, seeds, stems and thicker peels for fruits like apples, peaches, etc.
Then weigh it and add half of the weight in sugar. One pound of fruit gets half pound of sugar.
Yes you can measure it in a measuring cup and it should be close enough. I always weigh mine.
Then cover it with rum. No need to measure the rum, just keep pouring until the fruit is at least ½ inch below the surface of the rum after you push it down.
Theoretically you could add equal amounts of each fruit to make it balanced and pretty, but I don't have the time or memory to track how much I add. You do you.
Safety Precautions for Rumtopf
Start with everything nice and clean to minimize the bacteria from the start. Scrub the fruit, make sure your container is sterilized, etc.
The rum alone will kill the bacteria as long as the fruit is all the way submerged. The fruit will likely rise to the top initially. I put a piece of plastic wrap and weighed it down with a salad plate to prevent the fruit being exposed to air.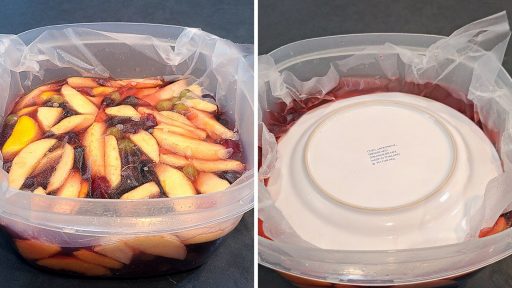 Check every week or so to make sure the fruit is still under the rum and no mold has formed.
After months, the fruit will all have pretty much the same dark purple color. And the rum is sweet and fruity.
How to serve Rumtopf
I will not judge if you sample it straight out of the crock.
The liquid can be sipped like a cordial or added to hot or cold beverages such as sparkling wine or seltzer, egg nog, hot tea or coffee.
Put the fruit on ice cream, cake, pancakes or waffles, etc.
Other Rum Recipes from #OurFamilyTable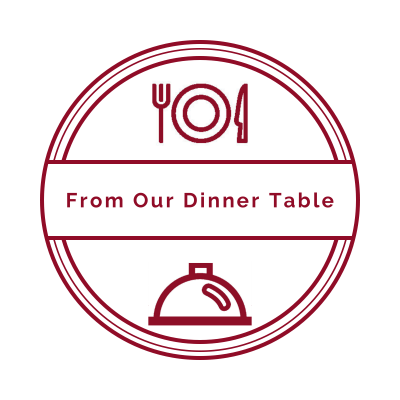 Here are even more Rum-tastic ways to enjoy rum from breakfast to dessert:
Rum-tastic Recipes

We share Recipes From Our Dinner Table! Join our group and share your recipes, too! While you're at it, join our Pinterest board, too!
Rumtopf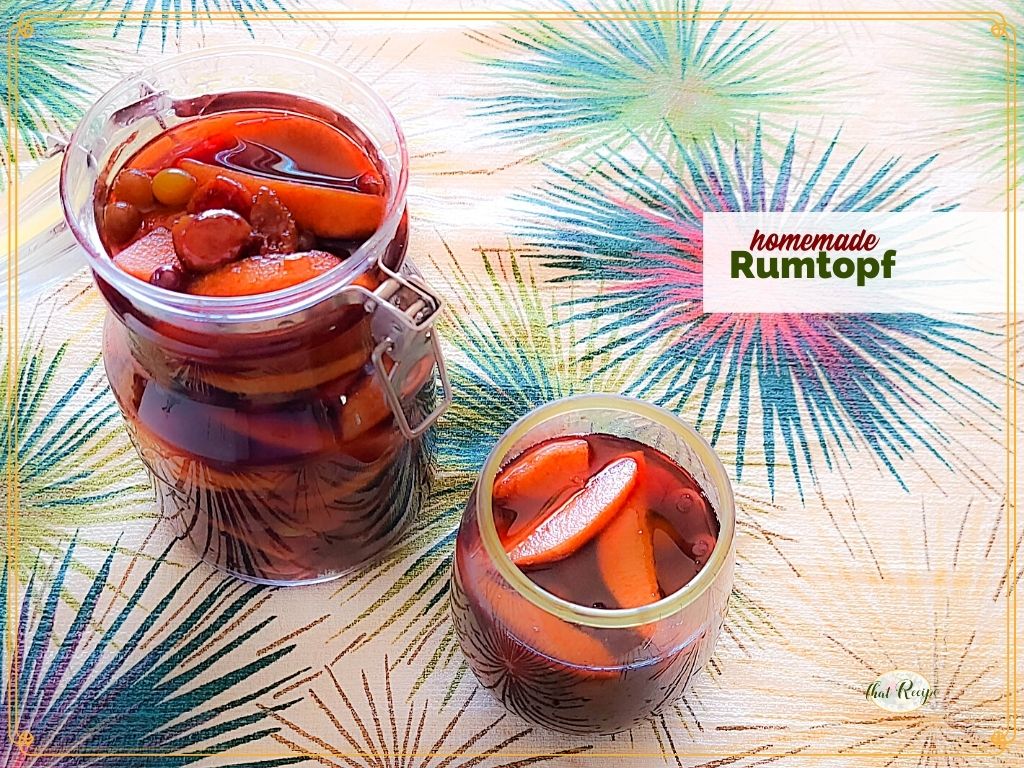 Ingredients
Fruit

(ripe, firm and unblemished)

Sugar

(no substitutes, must be sugar for the preservation process)

Dark Rum

(minimum 80 proof, good quality)
Instructions
When in season, clean fruit. Remove stems, leaves, pits and tough skins from such fruits as apples, peaches and plums. Weigh fruit.

In a bowl, combine fruit and half it's weight in sugar. For every pound of fruit add half a pound of sugar. Let sit approximately 8-12 hours until syrup forms.

Add fruit and juices to a large crock (or glass or plastic container). Cover with rum so there is at least ½ inch of rum over the top of the fruit.

Add additional fruit as it comes into season, ending with apples and pears in the late fall.

Let sit for another month before serving or giving as gifts.
More Homemade Cordial Recipes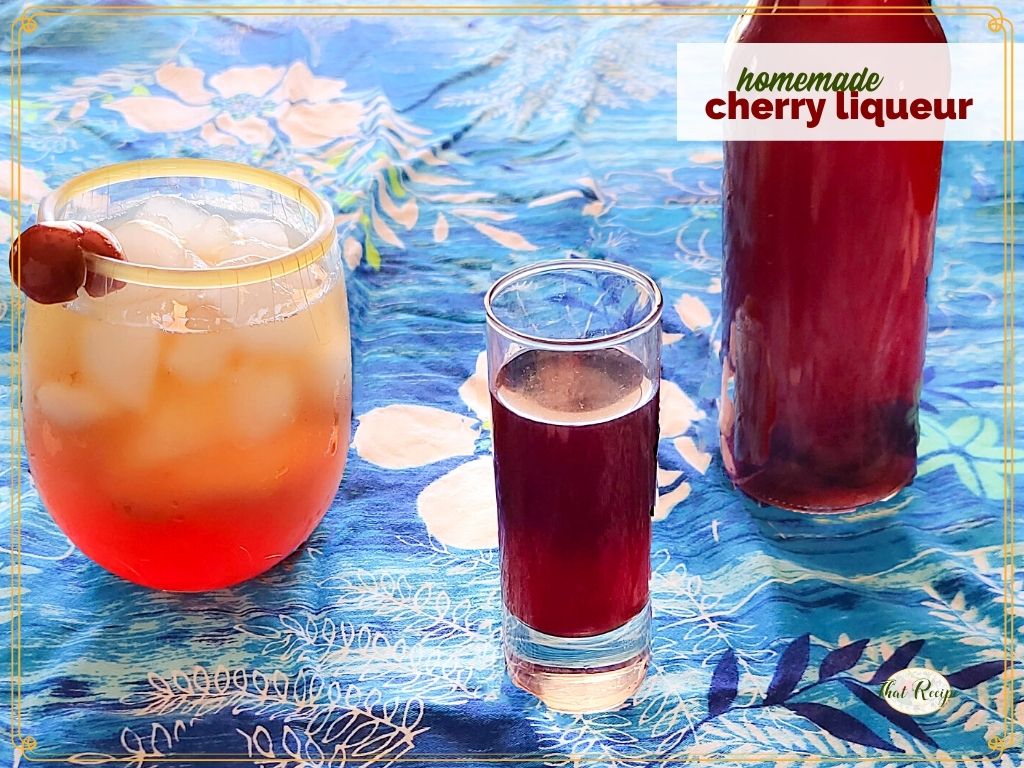 Until next time, happy eating (and drinking)!
~Audrey