This is a sponsored post for Groupon Goods. All opinions expressed are my own. For more information please see our disclosure policy.
Most people know you can get some great deals for dining out on Groupon. But, did you know you can deck out your kitchen for less with everything from dinnerware to small appliances to food? Whether you are a gourmet cook or just a frugal mom trying to get dinner on the table, Groupon Goods has some great deals to help you cook in style without breaking the bank.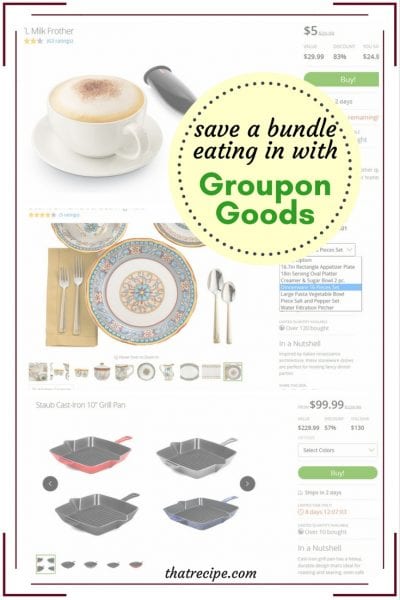 Here are just a few of the thousands of products to chose from.
Make your own gourmet coffee at home complete with frothed milk.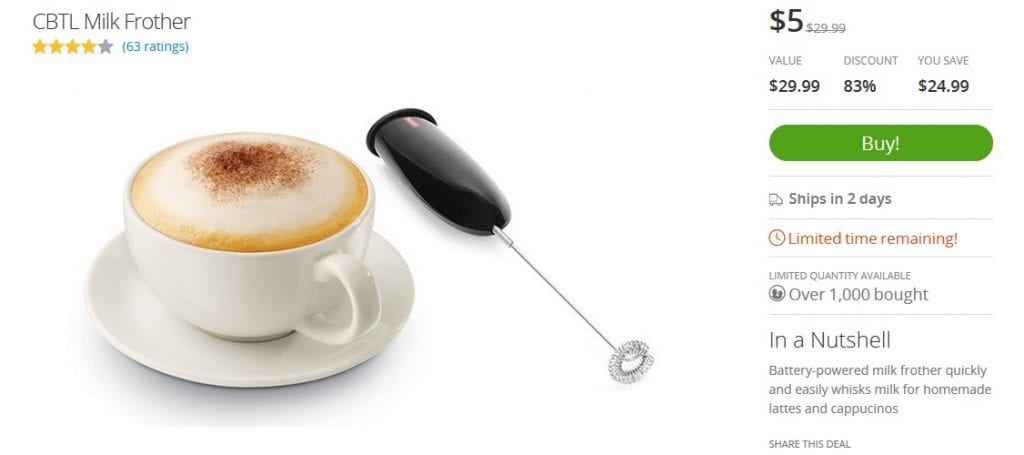 Grill up a healthy dinner, indoors or out, on a cast iron grill pan (cast iron is so much safer than non-stick coated pans and it cooks more evenly!)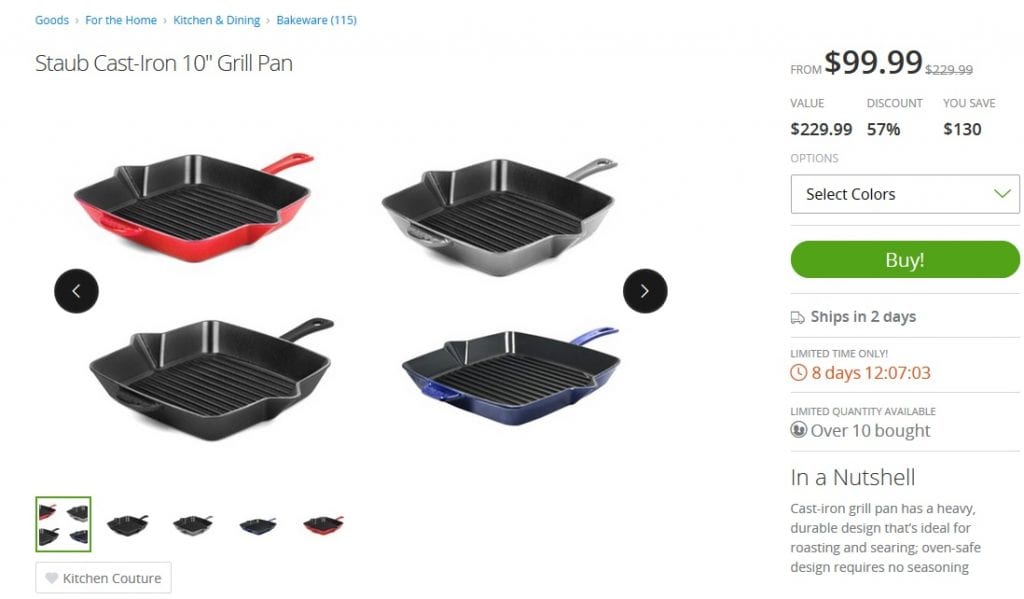 Serve up your culinary masterpieces on some new dishes.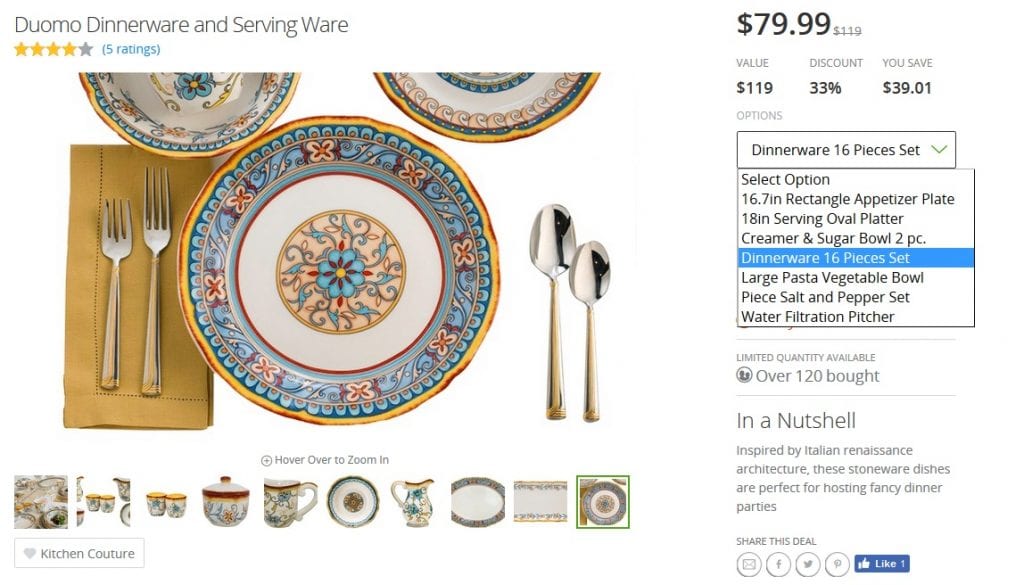 [Tweet "Save money Eating In with Groupon Goods #ad #spons #Groupon"]
And the savings aren't limited to household goods. Groupon Goods has a huge selection of items including clothing, automotive gear and electronics.
Besides all of the great products to choose from, my favorite part is the free shipping on purchases over $34.99 and free returns. Woohoo!
So what are you waiting for? Head over to Groupon Goods now to see how you can save.
Save
Save
Save
Save
Save