Jump to Recipe
Print Recipe
Sopa de Pollo Borracho (drunken chicken soup) is a delightful tomato chicken soup flavored with plenty of garlic and a bottle of wine.
Sopa de Pollo Borracho is a rich and flavorful chicken, pasta and tomato soup that cooks all day on the stove or in a slow cooker.
In Spanish, Sopa de Pollo Borracho means drunken chicken soup. An appropriate name considering it is made with a full bottle of wine.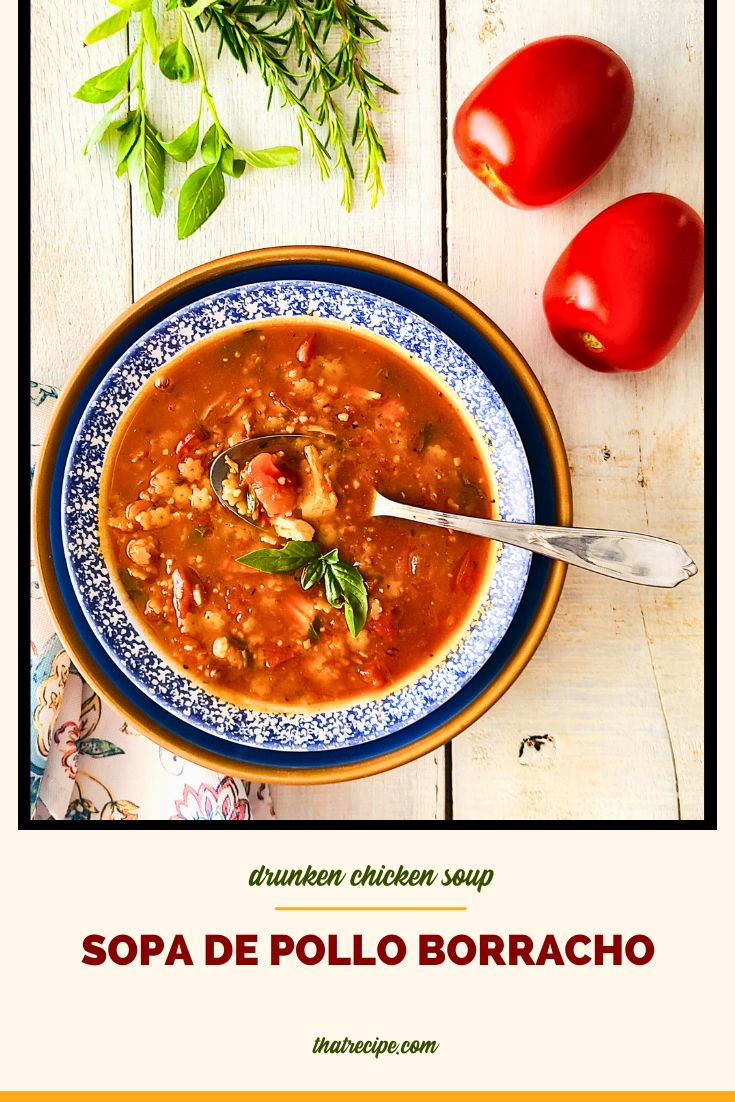 And the quarter cup of minced garlic definitely sounds like a recipe from my little brother.
That much garlic sounds excessive, but it is a big pot of soup and it cooks for hours mellowing out the garlic making it less overpowering.
The thing that really makes this recipe stand out is the fennel and rosemary. The play of the spices with the broth and chicken is amazing.
Sopa de Pollo Borracho easily and quickly
This is a cook all day soup, but you could make the broth in a crock pot, then finish the rest just before dinner.
For a quicker version: use leftover chicken or slice up some boneless skinless chicken breast or thighs, cook until no longer pink on the outside.
Cut the garlic down to 1 tablespoon.
Skip to step 3 and add two cups of chicken stock and one cup of wine, instead of the full bottle of wine.
Does the alcohol cook off?
If you cook the wine slowly on the stove or in the slow cooker most of the alcohol will cook off in the 2-6 hours of cooking. A trace amount may be left.
If you use either of the quick cooking methods listed above approximately 35% of the alcohol remains, but the amount of wine is reduced). My math comes out to less than two tablespoons of pure alcohol in the entire soup.
You can read more at Idaho State University.
If you want to make this alcohol free, use 3 cups of chicken stock and a few tablespoons of white wine vinegar to get a similar taste profile. Or leave out the vinegar and it will still be a flavorful tomato chicken soup.
More Chicken Recipes from #OurFamilyTable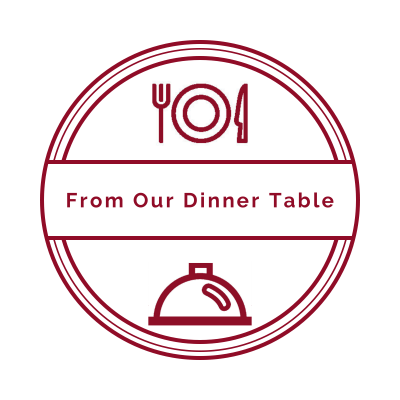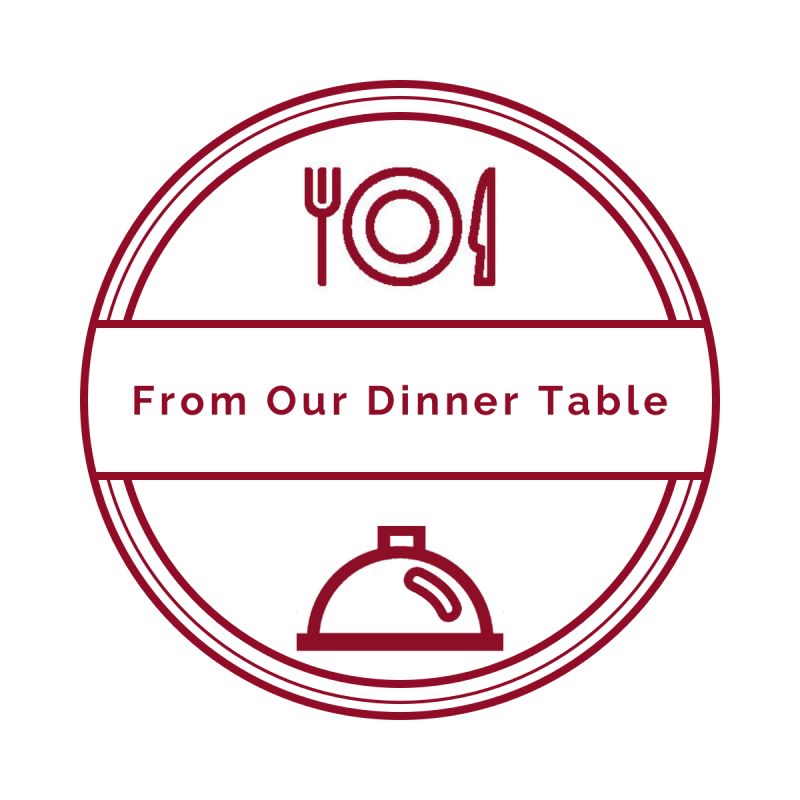 Wake up your chicken game with these delicious chicken recipes:
Delicious Chicken Recipes

We share Recipes From Our Dinner Table! Join our group and share your recipes, too! While you're at it, join our Pinterest board, too!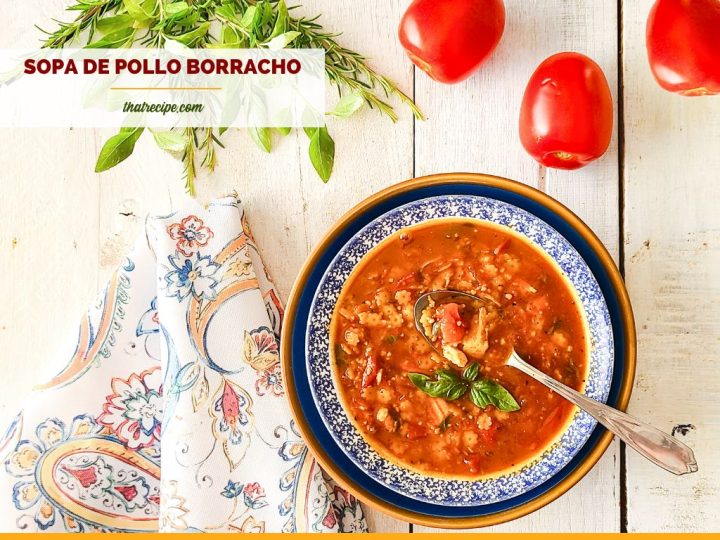 Ingredients
1

small

fryer chicken

(or 4-5 leg quarters)

¼

cup

garlic

(minced)

1

cup

yellow onion

(diced)

1

bottle

dry white wine

3

cans

petite diced tomatoes

(14.5 ounce size)

½

cup

fresh basil

(chopped)

4

sprigs

rosemary

(about 3-4 inches long)

1

tablespoon

ground fennel seeds

1

tablespoon

paprika

1

cup

red bell pepper

(diced)

1

bag

small pasta

(such as stars, alphabet, etc.)
Instructions
Remove skin and excess fat from chicken, put in a stock pot with garlic, onion and wine (yes, the whole bottle ) add water to cover the chicken and a little salt and pepper. Bring to a boil then simmer until the chicken is falling off the bone.

Slow Cooker method: put the ingredients above in the slow cooker and cook on low at least 4-6 hours or on high 2-3 hours.

Remove the chicken to cool. Add the remaining ingredients except pasta to the broth. Bring to a boil, reduce heat, simmer 30-45 minutes. Remove rosemary stems.

Slow Cooker: same as above except turn the heat to high for 30-45 minutes.

While the soup is simmering, remove chicken meat from the bones and roughly chop it. Add to soup.

In a separate pot, cook pasta per package directions.

Add salt and pepper to the soup to taste. Serve the soup with some pasta on top.
Notes
Cooking the pasta and adding it to the soup upon serving prevents it from becoming mushy.
Sound fabulous? Share it!
more chicken soup recipes
Until next time, happy eating!
~Audrey