If you need a simple healthy side dish with a bit of a kick to it, these Sesame Yard Long Beans are quick and easy and packed with fresh flavor.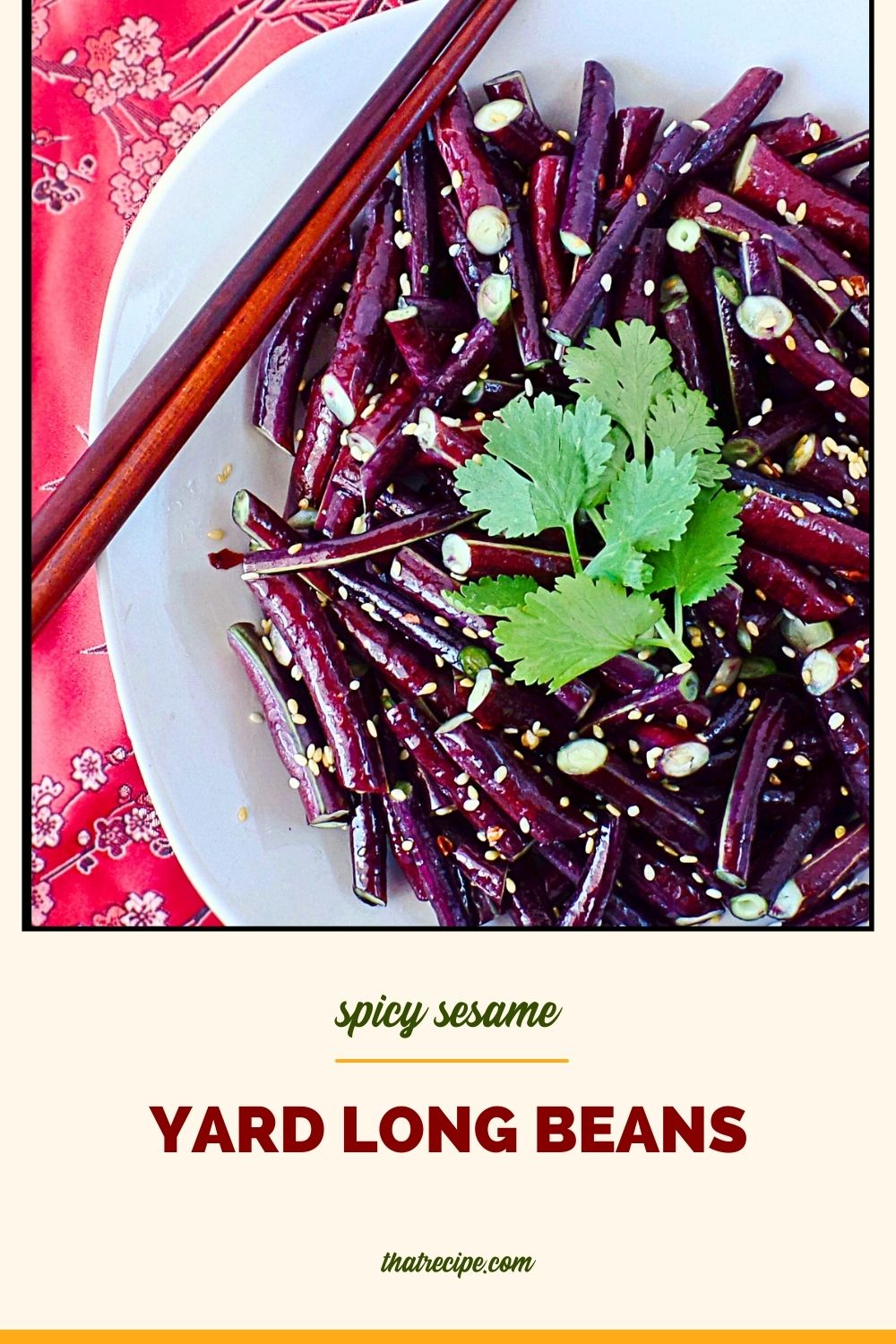 Summer is the best time for yard long beans and their cousins green beans. Well, technically they are more closely related to black eyed peas. But, when they are harvested while still immature you can prepare them just like green beans.
This recipe is ready in under 15 minutes and requires just a few ingredients making it a perfect side dish for those nights when it is so hot you don't want to heat up the kitchen.
My husband and I like our beans crunchy so I don't usually boil them first.
But, if you like your beans softer, precook them in boiling water for about 5 minutes first, then drain and finish them in the sesame oil at the end.
Ingredients for Spicy Sesame Yard Long Beans
There are only a few ingredients in this recipe. When you use fresh ingredients, you don't need a lot of extras.
I made these with yard long beans (aka asparagus beans, Chinese long beans, or ) but, they are equally delicious with fresh green beans, and you don't have to snap or cut as much.
There are a number of different sesame oils: toasted, cold pressed, refined, unrefined, black sesame. Toasted sesame oil will add more sesame flavor, but use whatever you have on hand.
Use any color of sesame seeds you prefer: white, black, brown, tan, red. I like the contrast of the tan seeds with the dark purple of these beans.
Red pepper flakes are optional but, bring a nice little kick to it.
I usually use a low sodium tamari sauce. Use your favorite soy sauce.
Sesame Green Beans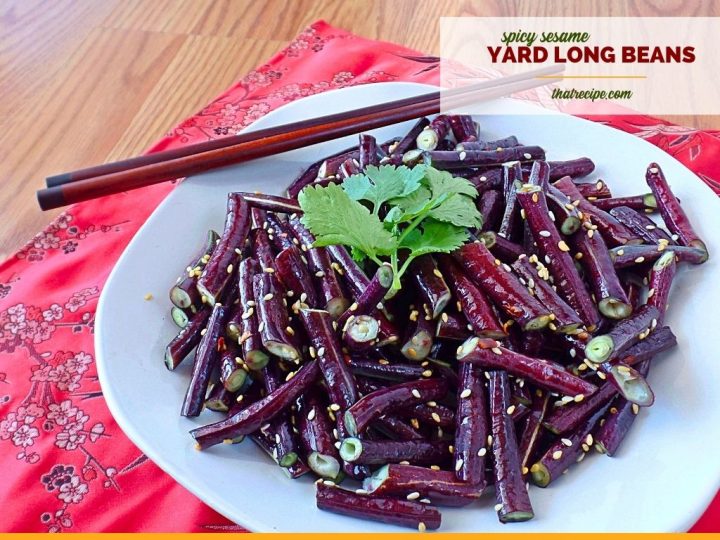 Ingredients
1

pound

yard long beans

(aka asparagus beans or green beans)

1

tablespoon

sesame oil

1

tablespoon

sesame seeds

½

teaspoon

red pepper flakes

(more or less to taste)

soy sauce to taste
Instructions
Trim ends of green beans and cut to desired length.

If you like your beans softer, put in a saucepan covered with water and boil for 3-5 minutes. If you like them crunchy skip to the next step.

In a large skillet heat sesame oil over medium heat. Add sesame seeds and red pepper flakes.

Add beans and cook to desired softness. Splash with soy sauce and serve.
Sound fabulous? Share it!
More Sesame Recipes