Jump to Recipe
Print Recipe
Apple Brie Grilled Cheese Sandwich is a grown up twist on the kids classic. Sweet apples sauteed until soft paired with creamy brie on sourdough bread for a magical combination of tastes and textures.
Looking for something a little more exciting than a plain sandwich for lunch? Try this Apple Brie Grilled Cheese Sandwich: sauteed apples and creamy brie on toasted sourdough.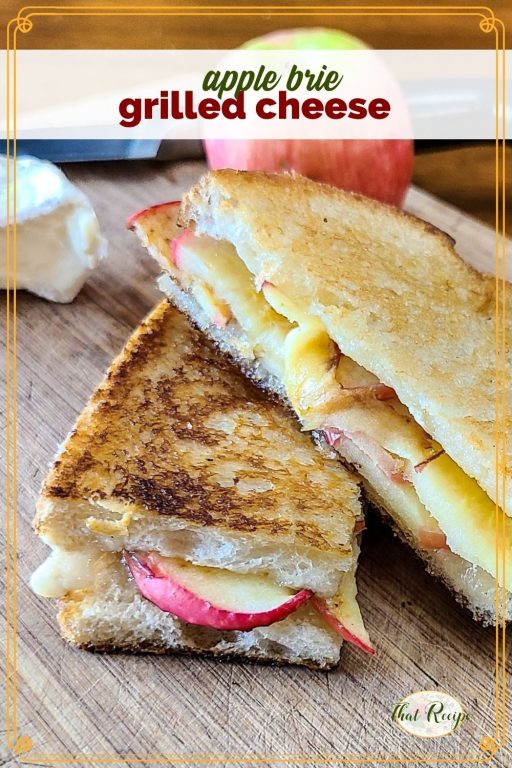 I was hungry. I went to the fridge and found an apple and brie. I put them on some bread for a grilled cheese sandwich. It was good. The end.
ha ha!
It's hard to find that place between gushing and just writing the basics.
It's a grilled cheese sandwich. But, no boring American cheese in my house. Brie has always been one of my favorite cheese and if you bring it to room temperature it gets even softer, maybe even a little runny, making it wonderful for a grilled cheese sandwich.
Heating up the apples first and popping it on top of the brie helps to melt it even more. And the slight crunch of the apple with the crisp sourdough and soft cheese is a lovely texture combination in addition to the fabulous flavors.
Secret for the Best Grilled Cheese Sandwiches
Some people spread butter on the bread before cooking the sandwich. Some melt it in the pan. My number one tip for any grilled cheese sandwich is: hold the butter.
Use mayonnaise instead!
Not only does it spread more easily, and is less likely to burn, it adds a tangy zippy flavor to your sandwich you didn't know you were missing.
More Grilled Cheese Recipes from #OurFamilyTable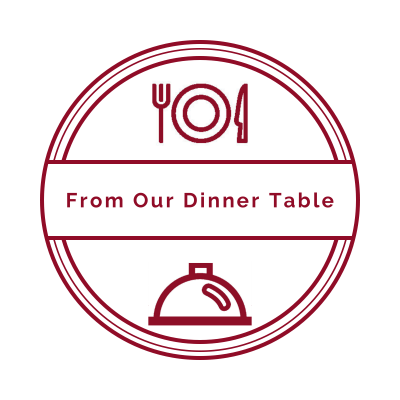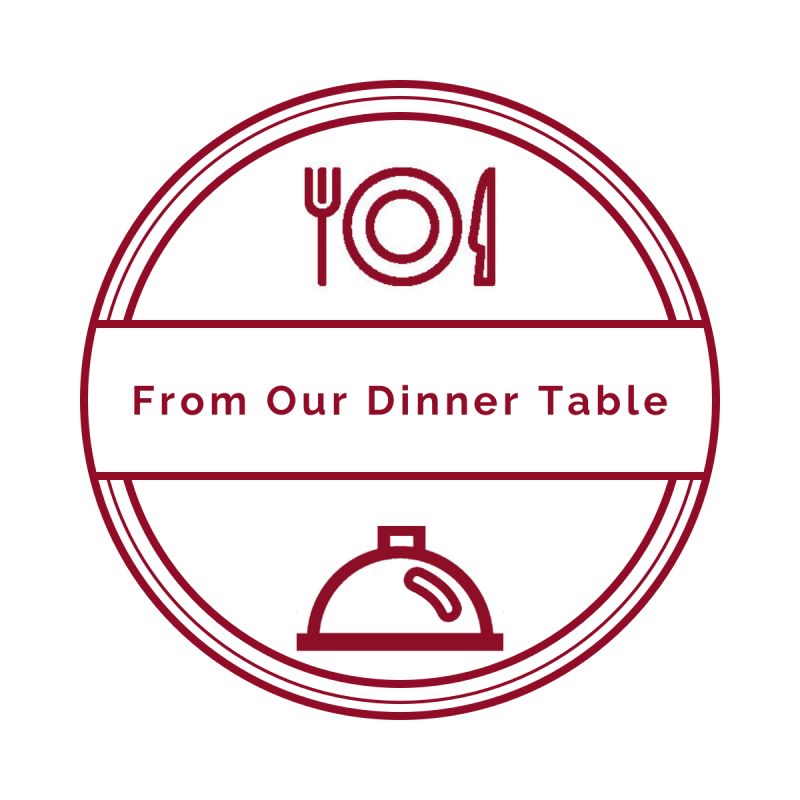 Wake up a boring lunch with these delicious grilled cheese sandwiches:
Get Your Grilled Cheese On!

We share Recipes From Our Dinner Table! Join our group and share your recipes, too! While you're at it, join our Pinterest board, too!
Apple Brie Grilled Cheese Sandwich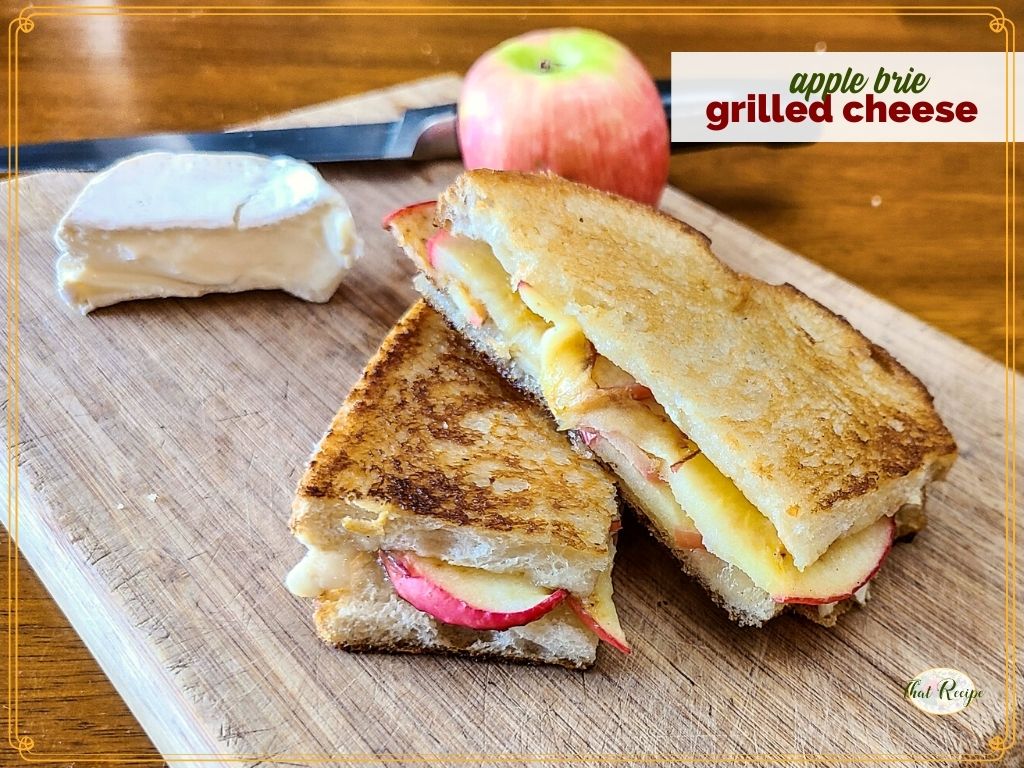 Ingredients
½

apple

2

slices

sourdough bread

1

tablespoon

mayonnaise

2

ounces

room temperature brie

(cut into slices)
Instructions
Heat a skillet or griddle over medium high heat.

Remove core and cut apples into thin slices. Add apples to the skillet and cook for a few minutes each side until heated throughout and begininng to soften.

Spread mayonnaise on one side of the bread slices. Lower heat to medium, push apples to the side of the pan and place one slice of bread mayonnaise side down on the pan.

Place brie on the bread, top with the apples and the other slice of bread mayonnaise side up.

Toast each side until golden brown and the brie is beginning to melt. Slice and serve immediately.
Sound fabulous? Share it!
Until next time, happy eating!
~Audrey