Jump to Recipe
Print Recipe
Cooking a pizza in a cast iron skillet helps create a crust that is crispy on the bottom but soft and chewy on the top.
Baking homemade pizza in a cast iron skillet creates the perfect crust that is tender and chewy with a crispy bottom. Top with all of your favorite toppings.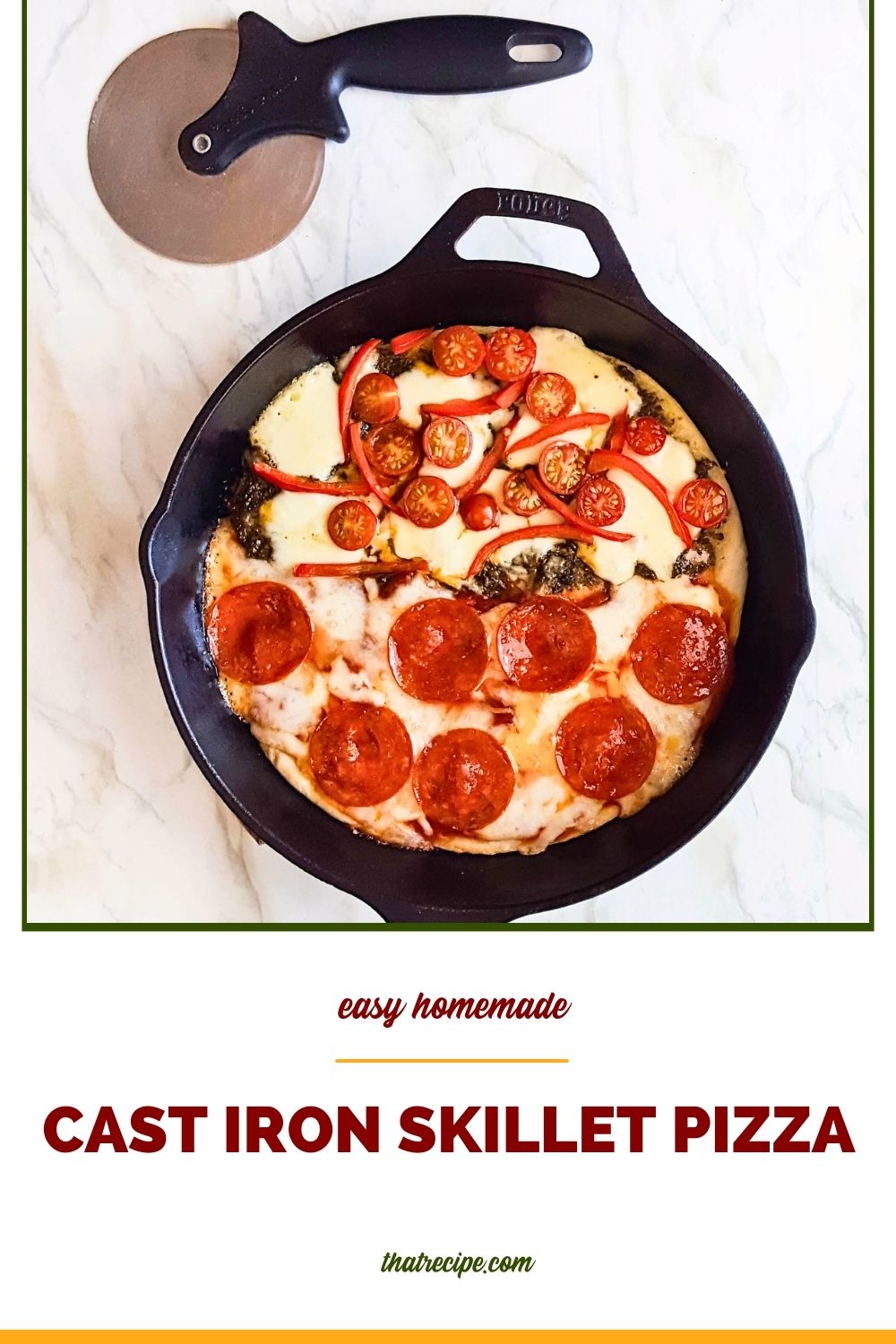 I saw this technique on America's Test Kitchen and had to try it. Like many ATK recipes though, they made it a little more complicated than I think it needs to be.
It's pizza! not rocket science!
Unless you are working in a restaurant you don't really need to make sure your crust is precisely ¼ inch thick then measure exactly ½ cup of sauce then weigh out 6 ounces of cheese.
Use what you you like or what you have on hand.
Cast Iron Skillet Pizza variations
If your family likes a thicker crust, go for it! Just know it will take slightly longer to cook.
My son only likes a little bit of sauce on his, my husband is in between and I like to experiment with alfredo and pesto as well as more traditional pizza sauce.
You can use any size skillet you have and adjust the amounts to suit your fancy. This 10.25 inch skillet lives on my stove because it is used daily for everything from eggs to stir fry to desserts.
For the one in this photo, we divided the pizza in half and my son had traditional tomato sauce, mozzarella and pepperoni, while I went with pesto, mozzarella and some cherry tomato halves and red bell pepper strips.
Both of us were very happy.
Perfect Pizza Pies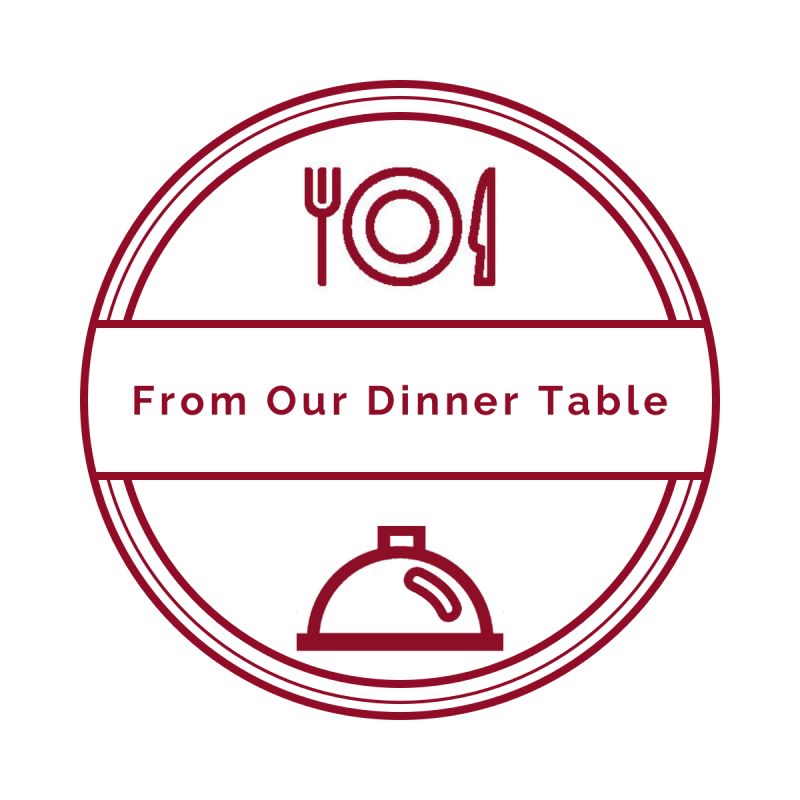 Looking for more pizza inspiration? Try some of these recipes:

We share Recipes From Our Dinner Table! Join our group and share your recipes, too! While you're at it, join our Pinterest board, too!
Cast Iron Skillet Pizza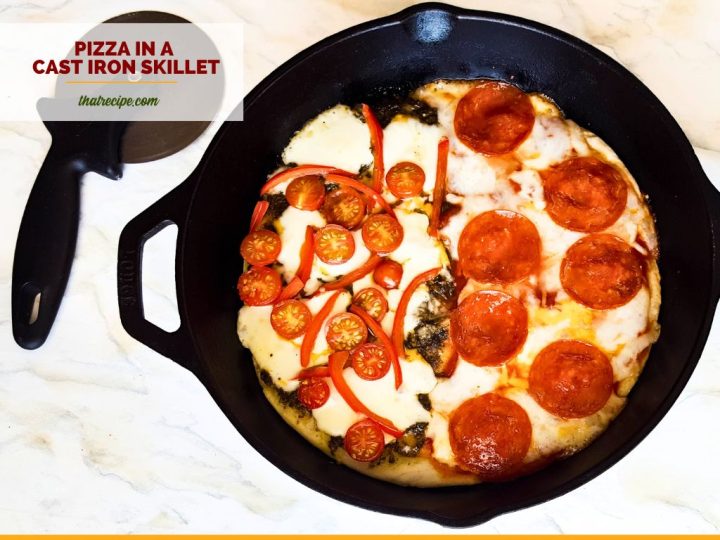 Ingredients
½

teaspoon

olive oil

1

pizza crust for 9-12 inch pizza

(see note)

½-¾

cup

pizza, pesto or alfredo sauce

½-¾

cup

cheese (mozzarella, cheddar, provolone, etc.)

(grated or sliced)

pizza toppings
Instructions
Spread olive oil in a 9 to 12 inch cast iron skillet.

Roll out pizza crust to fit in pan, press in the skillet gently.

Top with sauce, cheese and toppings.

Cook the pizza on the stove over medium high heat for 2-4 minutes until the crust puffs lightly and is just turning light brown on the bottom.

Put the pizza in the oven and cook until the cheese is melted, 7 to 10 minutes.
Notes
This is my go to crust for pizza. We will vary it sometimes by adding some Italian seasoning and or Parmesan cheese.