These low fat Apple Cupcakes with Maple Cream Cheese Icing are a fun Fall treat the kids can help bake.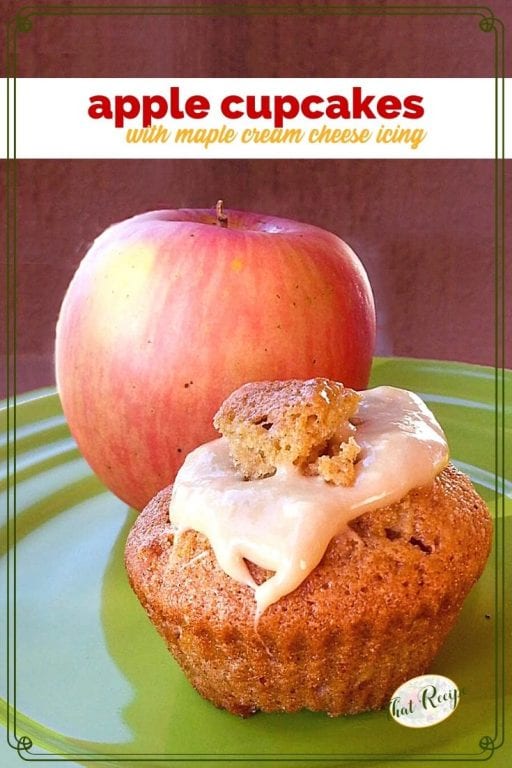 The recipe is from Sesame Street: B is for Baking - 50 Yummy Dishes to Make Together with a few alterations for our tastes. Even though the book is written for preschoolers, it is still one of our favorite cookbooks. Now, my son can make the entire recipe by himself without much supervision.
One quick word about the Icing. This is not a thick fluffy buttercream frosting. It is a rich maple brown sugar icing that is a bit runny, but firms up nicely. It is a nice compliment to the cupcakes and doesn't overwhelm them like a frosting would.
The icing is so good by itself it would make a great fruit dip!
All Things Apples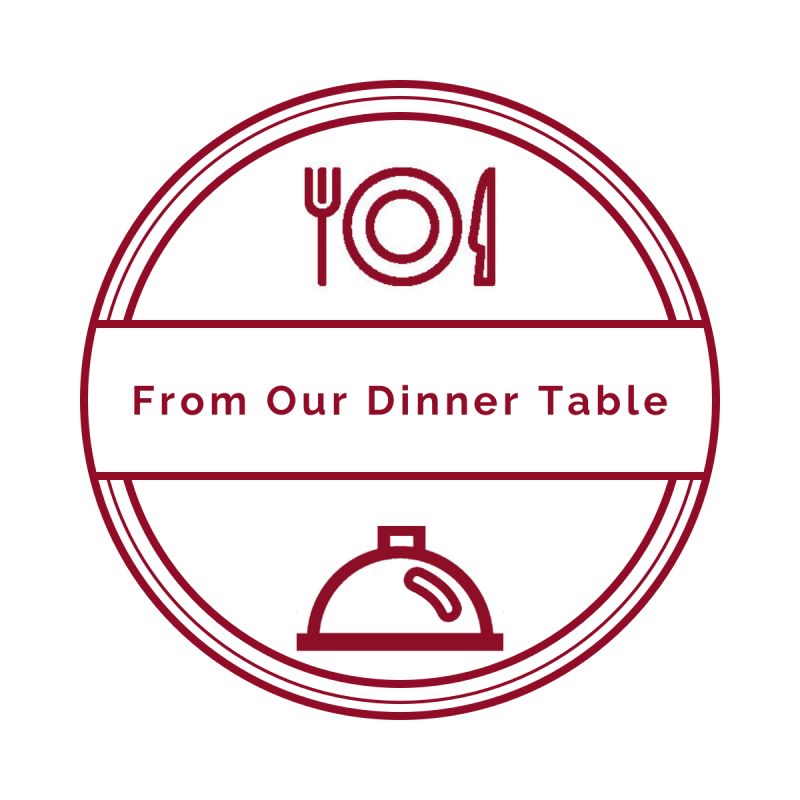 This week the From Our Dinner Table group is celebrating apples. We've got recipes for everything from breakfast to dessert.

We share Recipes From Our Dinner Table! Join our group and share your recipes, too! While you're at it, join our Pinterest board, too!
Apple Cupcakes with Maple Cream Cheese Icing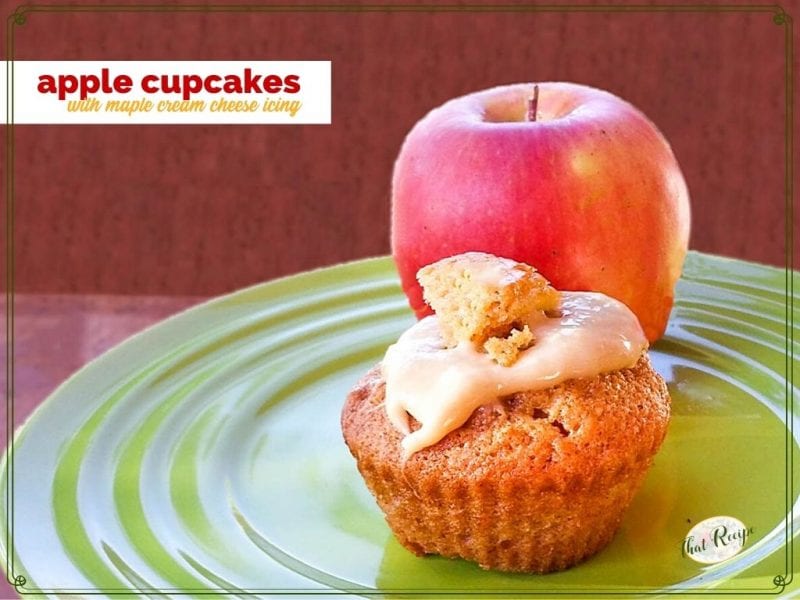 Ingredients
¾

cups

all purpose flour

½

cup

whole wheat flour

¾

cups

granulated sugar

½

teaspoon

baking powder

½

teaspoon

baking soda

¾

teaspoons

ground cinnamon

¼

teaspoon

freshly grated nutmeg

¼

teaspoon

salt

1

large

egg

¾

cups

apple sauce

¼

cup

vegetable or canola oil

½

cup

apple

(peeled, cored and finely chopped)
ICING
4

ounces

reduced fat cream cheese

(room temperature)

⅓

cup

light brown sugar

(packed)

¼

cup

real maple syrup

(approximate measure)
Instructions
Preheat oven to 350° F. Line a cupcake pan with 12 liners

In a large bowl, whisk together flours, sugar, baking powder, baking soda, cinnamon, nutmeg and salt until blended

Add egg, applesauce and oil. Mix with an electric mixer on medium low for 2 to 3 minutes, stopping once or twice to scrape the sides of the bowl.

Fill the cupcake liners ½ - ¾ full. Bake 18-20 minutes. Remove from oven and cool completely on a cooling rack.

While the cupcakes are baking, in a small bowl mash together the cream cheese and brown sugar. Add the maple syrup a tablespoon or so at a time to thin the icing. This is not buttercream frosting it will not be thick and fluffy. It is meant to be a slightly runny glaze.

If it seems like it is getting too runny, don't add the full amount of syrup. Put in fridge until cupcakes are baked and cool. It will thicken upon standing.

Remove icing from fridge and stir. Add more maple syrup to thin if necessary. Using a teaspoon, scoop out a small amount of cake from the top of the cupcake, then fill the hole and the top of the cupcake with a tablespoon or so of icing. Add the removed scoop of cake on top for decoration.

Alternate: do not scoop out a bit of cake and add an apple slice on top. This should be done immediately before serving to prevent the apple from become brown and unappealing.
Other Apple Recipes to Enjoy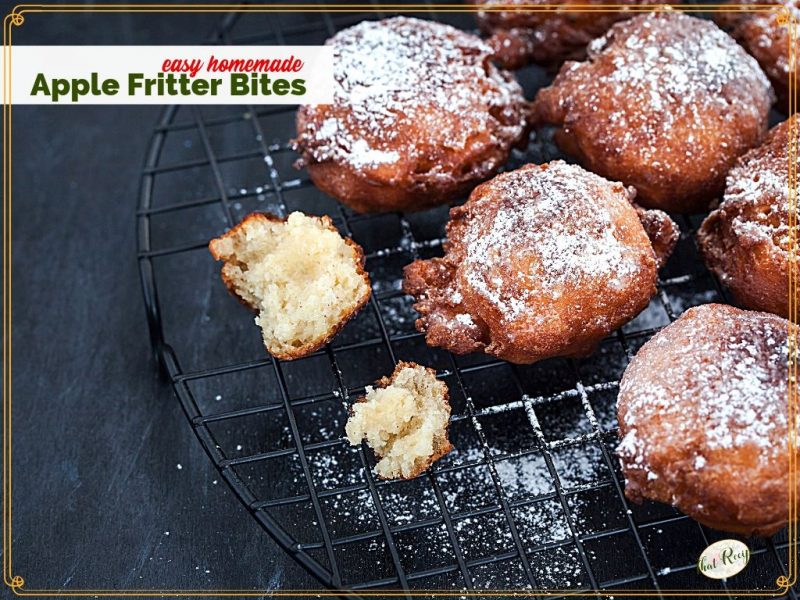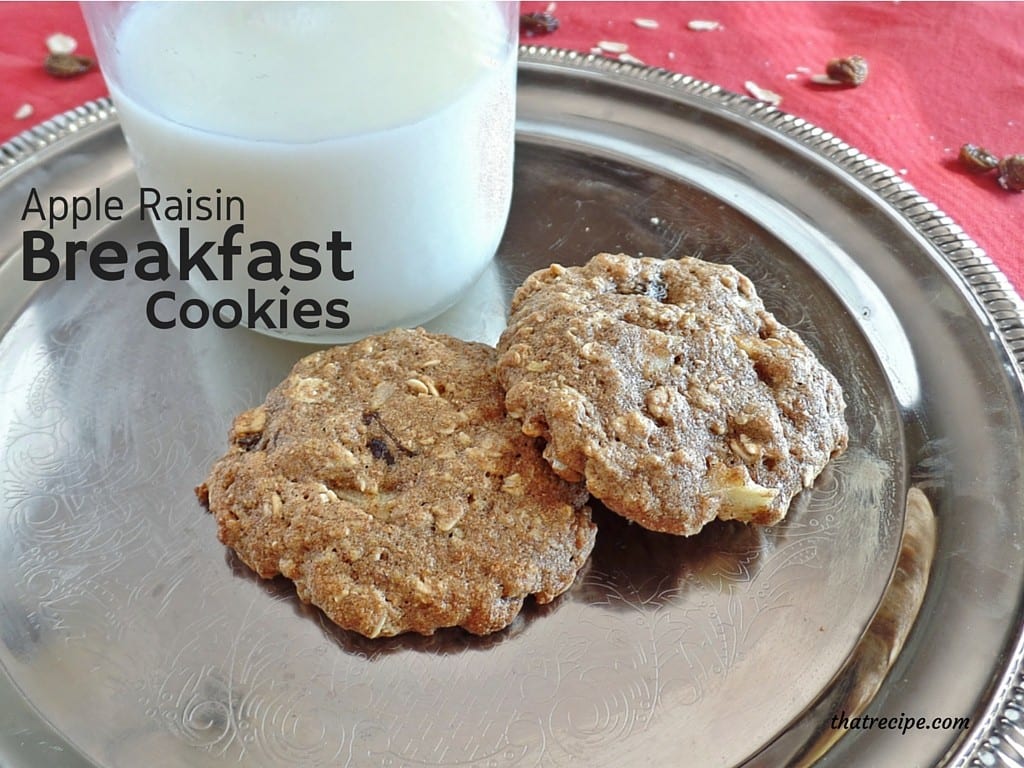 Until next time, happy eating.
~Audrey