Jump to Recipe
Print Recipe
Beef Fondue is a fun throwback dish that is wonderful for a romantic dinner or slow family meal. Easy to prepare instructions.
Beef Fondue is a simple leisurely meal that lets each dinner cook their own main course. Serve with a nice salad and bread plus plenty of tasty dips for a memorable meal.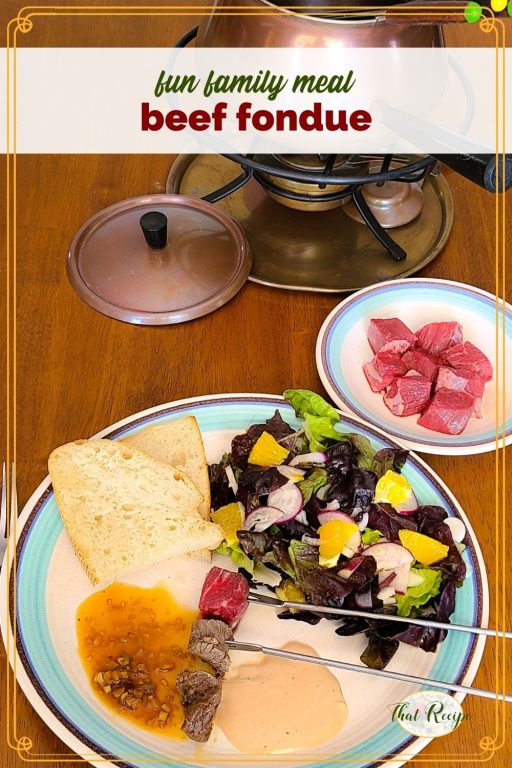 We enjoyed both beef and cheese fondue several times a year growing up. It was often chosen as a birthday meal or other special occasion dinner.
Truthfully it is pretty easy to prepare and most of it can be done ahead of time. But, it is not a eat it fast and be on your way meal.
This is a trap the tweens and teens at the table (preferably without phones) and spend quality family time while you each cook our own meal.
Be sure to it with a salad or vegetables and some rolls or other goodies to munch on while the meat cooks to minimize the "I'm starving" comments (it was my brother, not me, I swear!)
Supplies Needed for Beef Fondue
I have a beautiful copper fondue pot and set of fondue forks inherited from my parents. It uses sterno, and if I had to buy a new one I would get electric because my kid is still skittish about open flames.
You might be able to find one at thrift stores or garage sales, or you can use an electric skillet and regular table forks.
Be warned, your skillet needs to have pretty deep sides to be high enough to cover the meat and not allow the liquid to spill over.
Fondue plates are fun, but optional, unless you have picky eaters that don't like their dips touching. In which case you may already have separated plates
Here are a few suggestions from Amazon:
More Beef Recipes from #OurFamilyTable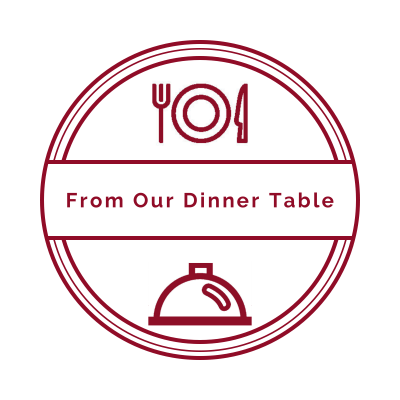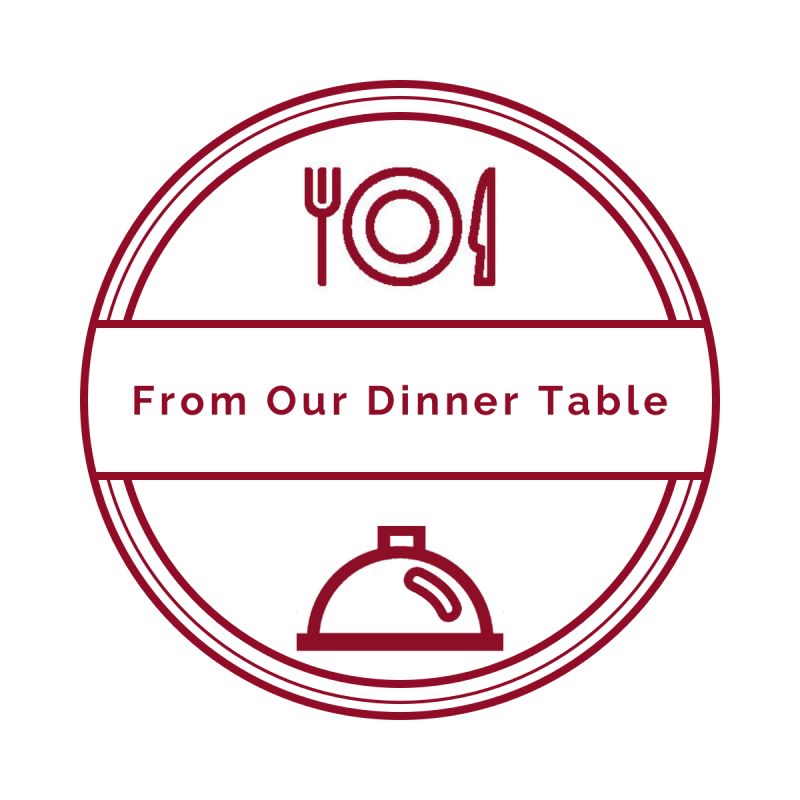 Looking for new ways to serve beef? Here are some delectable beef recipes from some of my favorite bloggers.
Best Beef Recipes

We share Recipes From Our Dinner Table! Join our group and share your recipes, too! While you're at it, join our Pinterest board, too!
Beef Fondue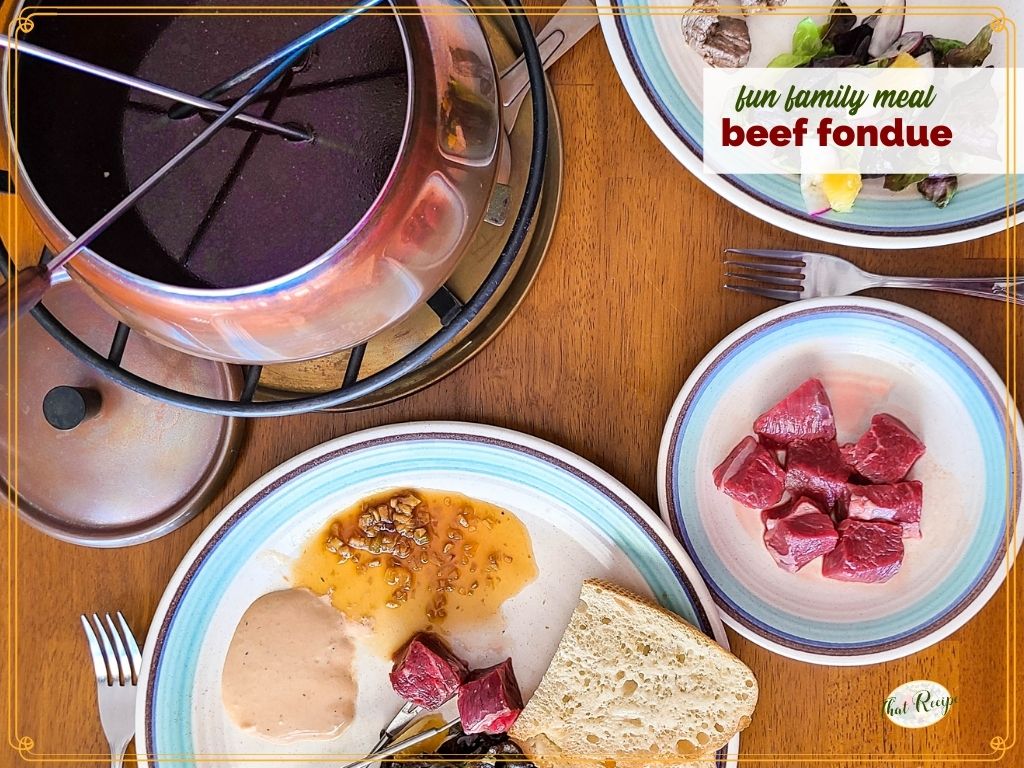 Ingredients
The Meat
1 ½ to 2

pounds

chateaubriand or London Broil

(cut in ¾ or 1 inch cubes)
meatballs (optional)
1 ½ to 2

pound

ground round

1 to 2

eggs

eggs

¾ to 1

cup

French bread crumbs
For Cooking
4-6

cups

beef or chicken broth

(or cooking oil)
Instructions
Cut steak into ¾ inch to 1 inch cubes. Place on a serving platter

For the meatballs, mix ingredients together and form into ¾ or 1 inch balls.

Prepare sauces and meat ahead of time and keep refrigerated until all other preparations are completed. Place each sauce in separate dishes with spoons for serving.

In a sauce pan on the stove, heat the cooking liquid by heating it just below the boiling point. Preheat the fondue pot slightly and add the liquid until about ½ full.

SAFETY TIPS:

Follow the manufacturer's instructions very carefully whether you are using an electric pot or Sterno.

If you are using Sterno, always make sure the flame is entirely extinguished before adding more fuel. Don't mess around with this and do not let children refuel or light the Sterno.

Pass the meat around the table first. Each guest can take a 'mound' of meat, place it on dinner plates, pierce a piece of meat onto each fork and put into pot for cooking. Cooking time may vary from 30 to 60 seconds, depending upon the doneness of meat the individual prefers.

While meat is cooking, pass the sauces around the table. When meat pieces are done, put the cooked meat on the plate with the sauces. Refill forks with other portions of meat and continue cooking while enjoying the cooked meat with sauce.

To speed things up (especially for starving teenagers) you can place a handful of meat in the pot and scoop out with a slotted spoon. We usually did this toward the end of the meal to cook the meat for leftovers another meal

The beef broth can also be refrigerated and used for soup another meal.
Notes
For serving: Place the fondue pot in the center of the table with a protective tray underneath. Make sure your table cloth is very washable.
Use 1 fondue pot for each 4-5  guests and provide at least 2 fondue forks per person.
Some sauce suggestions:
barbecue sauce
hoisin sauce
teriyaki sauce
salad dressing (ranch, Thousand Island, etc.)
Sound fabulous? Share it!
Until next time, happy eating!
~Audrey