Jump to Recipe
Print Recipe
Spicy Garlic Ginger Sauce is a delicious combination of Asian flavors for a sweet and spicy sauce that can be used for dipping, grilling, stir frys and more.
This Spicy Garlic Ginger Sauce is bursting with sweet and spicy flavors and is delicious as a dipping sauce, stir fry sauce or slathered on top of grilled or roasted chicken or fish for an easy meal.
When a recipe starts with 12 cloves of garlic, I immediately recognize it as one of my brother's concoctions. As a teen, he used to make garlic dip with just enough sour cream to hold the garlic together.
In all fairness, the recipe below makes about 2 cups of sauce which is quite a bit. I cut it in half and have it stored in a jelly jar along with my other sauces in the fridge.
Ways to Use Spicy Garlic Ginger Sauce
The photos show it used as a dipping sauce for chicken strips, but it is good in so many ways.
I used it as a dipping sauce for Beef Fondue (recipe coming soon). And it would be amazing with egg rolls or pot stickers.
Besides dipping, you can pour it over chicken, fish fillets or pork chops and bake it in the oven, or slather it on the last few minutes of grilling.
Mix it with some rice or noodles for a delicious side dish.
Or sauté up some vegetables and leftover rice or noodles, add some leftover protein and add the sauce on top for an easy stir fry.
If you or your family doesn't like a chunky sauce *cough* my husband *cough*, puree it in the blender for a smooth sauce. Same flavor, but a bit more intense.
More Garlic Recipes from #OurFamilyTable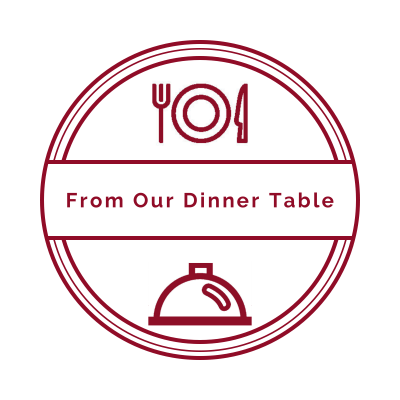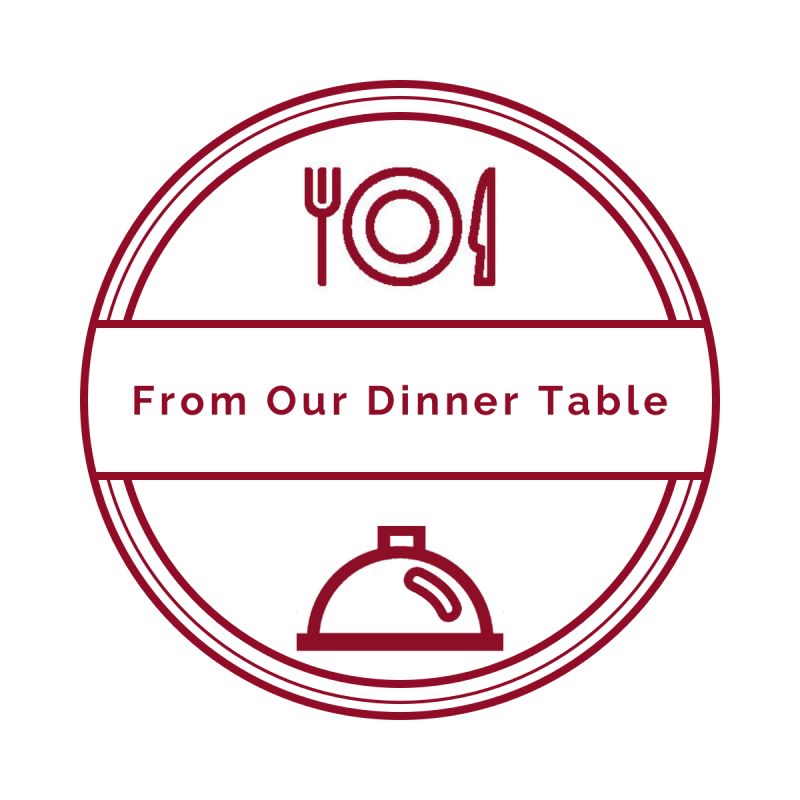 Garlic has been a part of world cuisine for thousands of years, popular for its taste as well as its medicinal properties. Here are a few additional recipes to use this wonderful bulb.
Great Garlic Recipes

We share Recipes From Our Dinner Table! Join our group and share your recipes, too! While you're at it, join our Pinterest board, too!
Spicy Garlic Ginger Sauce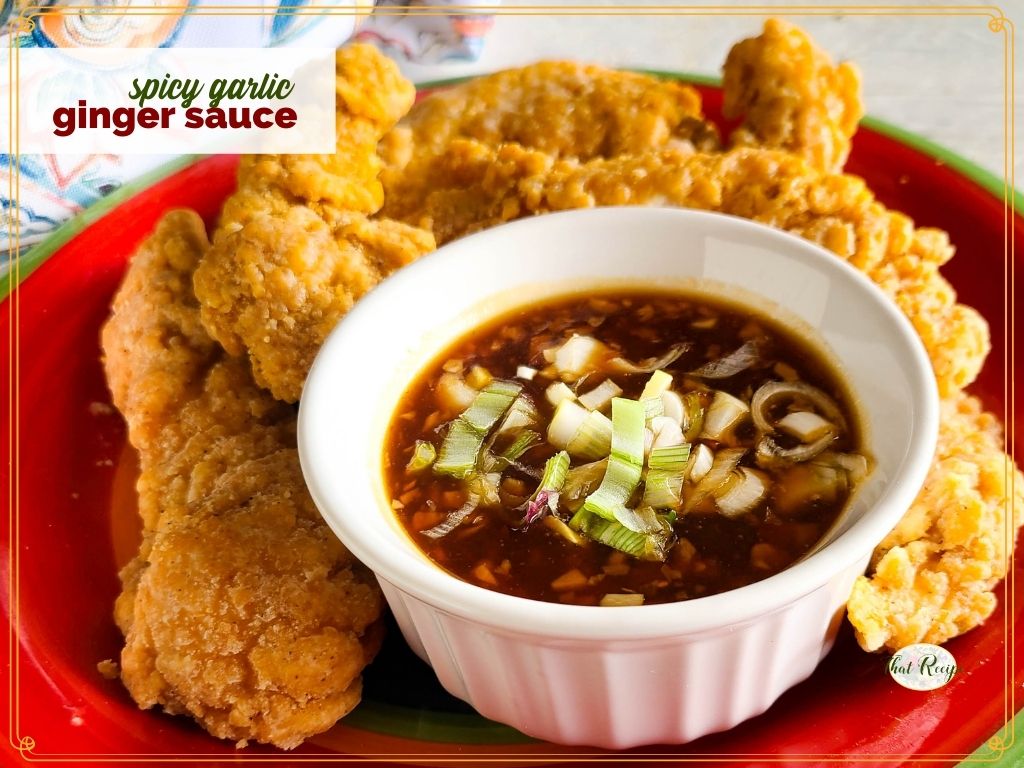 Ingredients
12

cloves

minced garlic

¼

cup

minced ginger

(must be fresh)

¼

cup

soy sauce

¼

cup

honey

½

cup

rice vinegar

¼

cup

brown sugar

1

tablespoon

crushed red pepper

1

bunch

green onions

(chopped ¼ inch)

¼

cup

sesame oil

2

cups

water

(divided)

2-3

tablespoons

cornstarch
Instructions
In medium sauce pan saute garlic, ginger, red pepper, and sesame oil over medium heat until garlic is tender, 3-5 minutes.

Add soy, honey, vinegar and 1 cup water. Simmer until reduced by half.

Mix cornstarch in remining cup of water, add to the pan. Bring to a boil, stirring constantly until thick, 1-2 minutes.

Remove from heat and add green onions.
Notes
If desired, sauce can be pureed in a blender for a smoother texture.
Sound fabulous? Share it!
Until next time, happy eating!
~Audrey