Today is the 20th of the month so it is time for the CRAZY Ingredient Challenge! Each month we pick two unrelated ingredients to create our recipes then blog about them. This month it is Cranberries and Gingerbread Spice (or gingerbread).
I have been with this group for a few months now and let me tell you, I know my fellow bloggers are going to have some great ideas. Be sure to check them out at the bottom of the page.
The inspiration for these Gingerbread Spice Cranberry Brie Bites came a few years back when we forgot to put the cranberry sauce on the table with the main course at Thanksgiving. It wasn't until the cheese course (which we always had with dessert in typical French fashion) that anyone noticed. Before long several of us were adding it to the top of our brie. Delicious!
I made a simple cranberry sauce with cranberries, sugar and orange juice instead of the usual water. And in keeping with the challenge added a little cinnamon, ginger, cloves and nutmeg. If you want it spicy hot instead, you can add one very finely dice jalapeno or Anaheim chile pepper (seeds and membranes removed) in lieu of the gingerbread spices.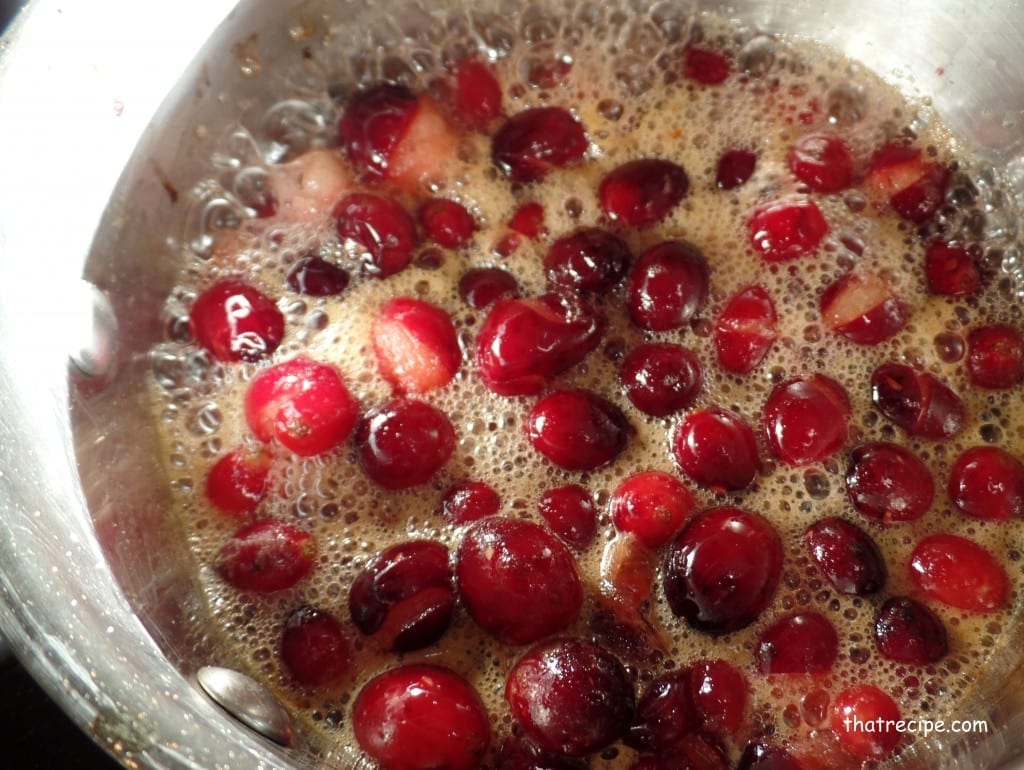 To serve it you could just put the brie on a plate, top with the cranberry sauce and add some bread and a knife and let people help themselves.
Or if you want a hot appetizer, smear the brie on the bread: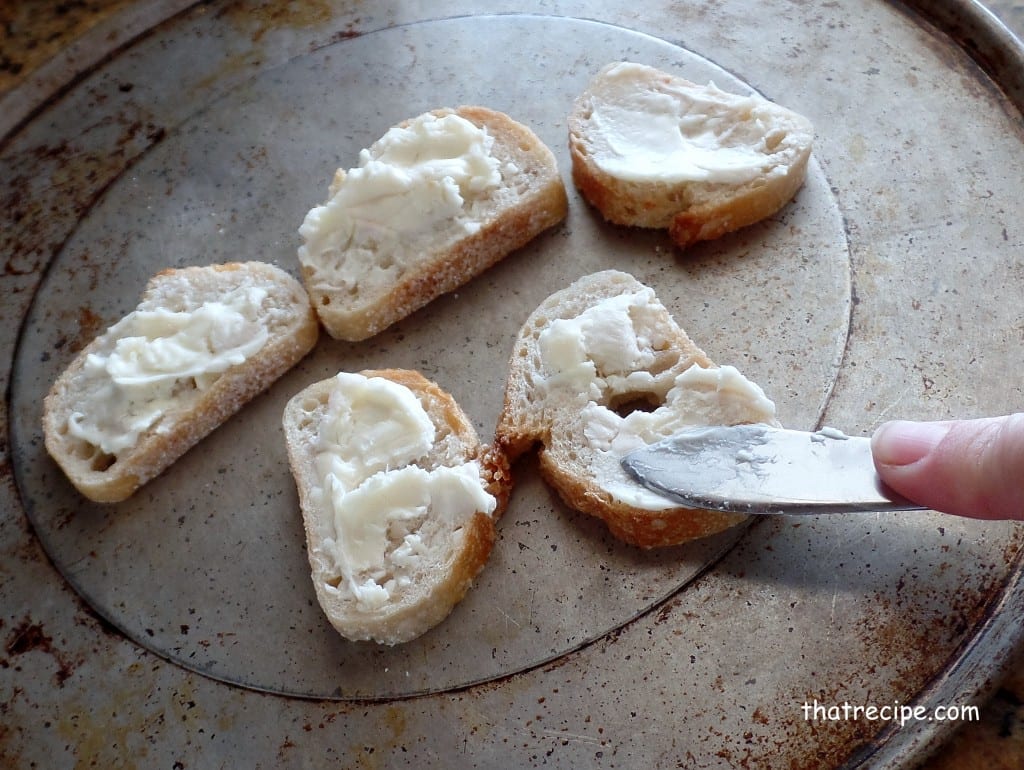 Broil for a minute or two then top with a little sauce …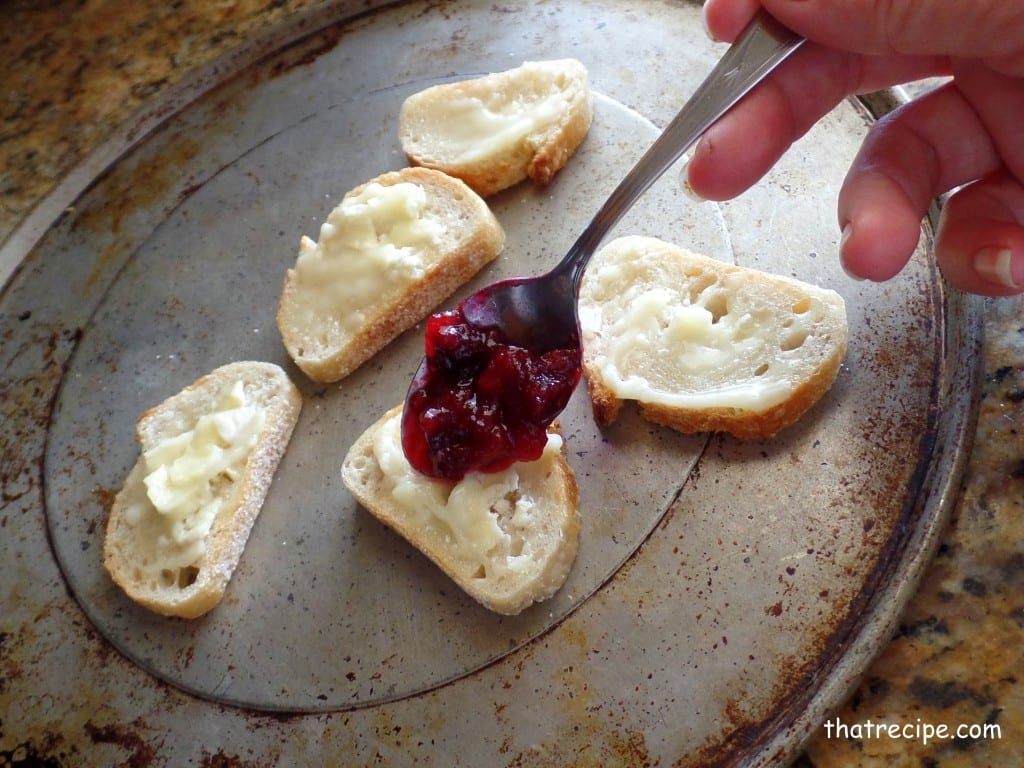 And serve:
You can prepare everything up until the broiling, so you only need to broil them just before serving. Easy and elegant appetizer for Thanksgiving, Christmas or New Years Eve festivities.
Gingerbread Spice Cranberry Brie Bites
Print recipe
Simple but special appetizer with homemade gingerbread spice cranberry sauce on top of brie. Serve hot or cold. Great for Christmas or New Years.
Ingredients
1 cup cranberries (about half a bag)
1/2 cup orange juice
1/2 cup sugar
1/4 teaspoon ground cinnamon
1/4 teaspoon ground ginger
1/8 teaspoon ground cloves
1/8 teaspoon nutmeg
8oz brie
1 baguette or several French bread rolls (thinly sliced)
Directions
Combine cranberries, juice, sugar and spices in a small saucepan. Bring to a boil and simmer for 5 minutes until berries are popped and sauce begins to thicken. Refrigerate to cool.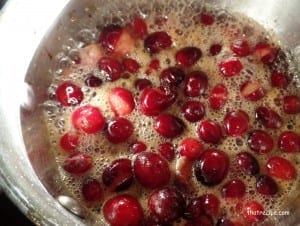 Smear a small amount of brie on each slice of bread.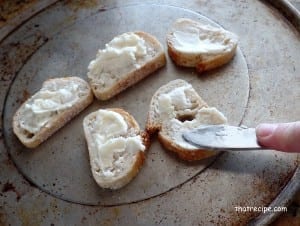 Broil for 1-2 minutes until cheese melts. top with a spoonful of cranberry sauce and serve.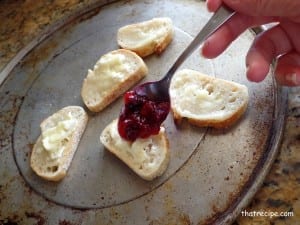 To serve cold: place brie on a large plate, top with sauce and place bread slices on the side.
Be sure to check what the other bloggers came up with using Cranberries and Gingerbread (spice):
Until next time, happy eating!
~Audrey