Jump to Recipe
Print Recipe
Alcohol Free Cheese Fondue - all the fun and deliciousness of cheese fondue without the alcohol. Gluten free and vegetarian options.
Alcohol Free Cheese Fondue is one of my favorite family friendly meals. It is delicious and can be made right at the table making it a fun way to connect with family.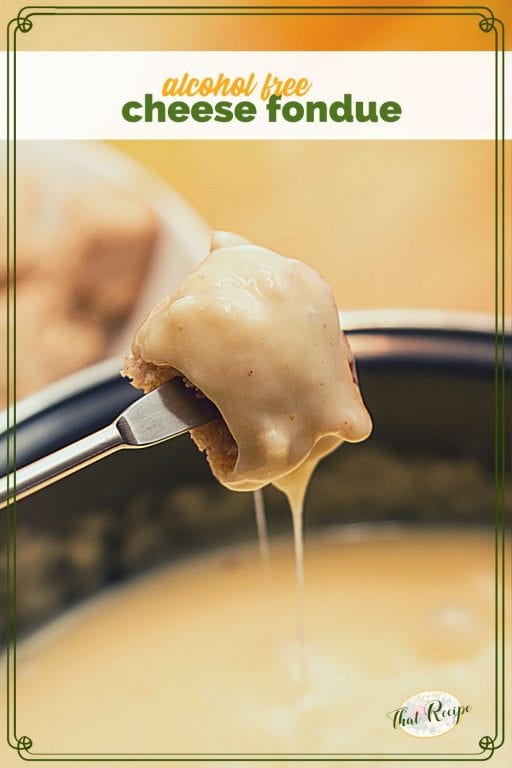 Normally Cheese Fondue is made with a dry white wine, like a Chablis. You are definitely welcome to make it that way if you desire. But, this version tastes fabulous without the alcohol.
I originally made mine with just chicken stock and it was a little flat. All it took was a splash of vinegar mixed in to give it that slight tang you would get from the wine. I wouldn't use distilled white vinegar (too strong) or balsamic (could color the cheese), but would stick with a milder and sweeter rice vinegar or apple cider vinegar.
Choose a gluten free bread, or go with just vegetables, for a gluten free meal. And vegetarians can use vegetable stock .
Since my son is overly sensitive to heat (it's an autism thing), I prepare it in the electric skillet at the table, then scoop the sauce into small bowls for each person.
Dairy for Dinner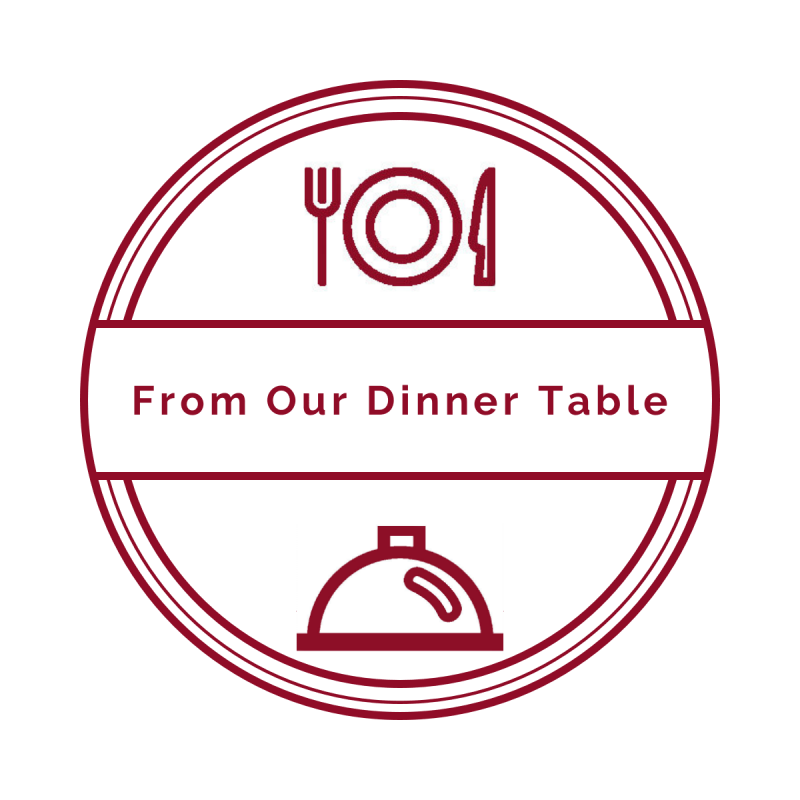 More delicious dairy dinner ideas:

We share Recipes From Our Dinner Table! Join our group and share your recipes, too! While you're at it, join our Pinterest board, too!
Alcohol Free Cheese Fondue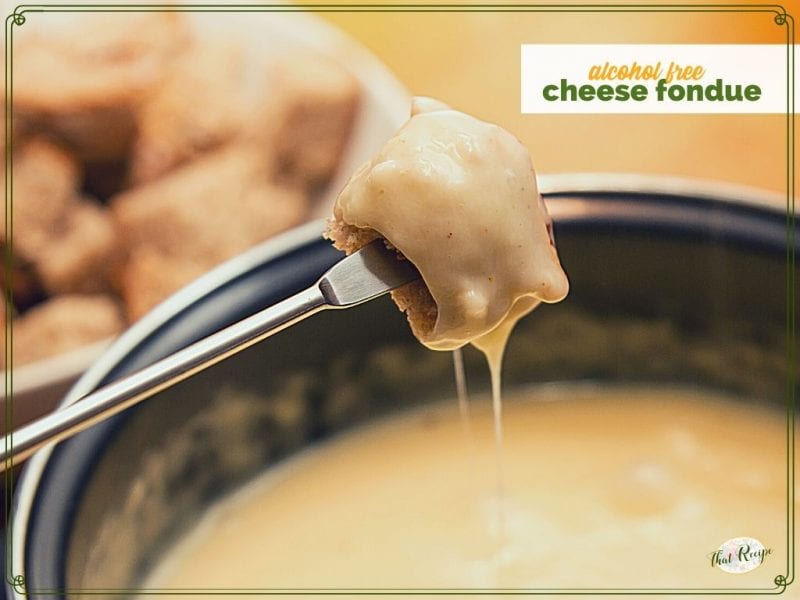 Ingredients
½

pound

swiss cheese

(grated)

½

pound

cheddar cheese

(grated)

3

tablespoons

cornstarch

1

large

garlic clove

(cut in half lengthwise)

2

cups

chicken or vegetable stock

(apple juice or alcohol free dry white wine)

1+

tablespoon mild vinegar

(rice or apple cider for example)

1

loaf French Bread (gluten free if desired)

(cut into 1 ½ inch cubes)

assorted vegetables such as mushrooms broccoli, cauliflower, bell peppers, etc. cut into bite sized pieces or strips
Instructions
Combine both grated cheeses and coat with cornstarch.

Place an electric skillet in the center of the table and heat to high. Rub with cut sides of the garlic.

Pour in chicken stock and vinegar. Heat until bubbling but not boiling.

Reduce heat to medium. Add cheese mixture one handful at a time, stirring constantly. Make sure each addition of cheese is melted before adding more.

Serve with bread and vegetables. Diners can use fondue forks or bamboo skewers to eat directly from the skillet, or scoop out the cheese into ramekins or small bowls.
Notes
For traditional preparation use 2 cups dry white wine, such as Chablis, instead of the chicken stock and vinegar.